You may get error messages. Here are some common scenarios and steps for resolution.
If you get an error message, click the Refresh icon. This usually resolves the error.
Common error scenarios are:
(1) Credential error in the Navigator
Clear cache within Power BI (File>options>clear cache) and restart the connector, or
Click Cancel and select Refresh (top right).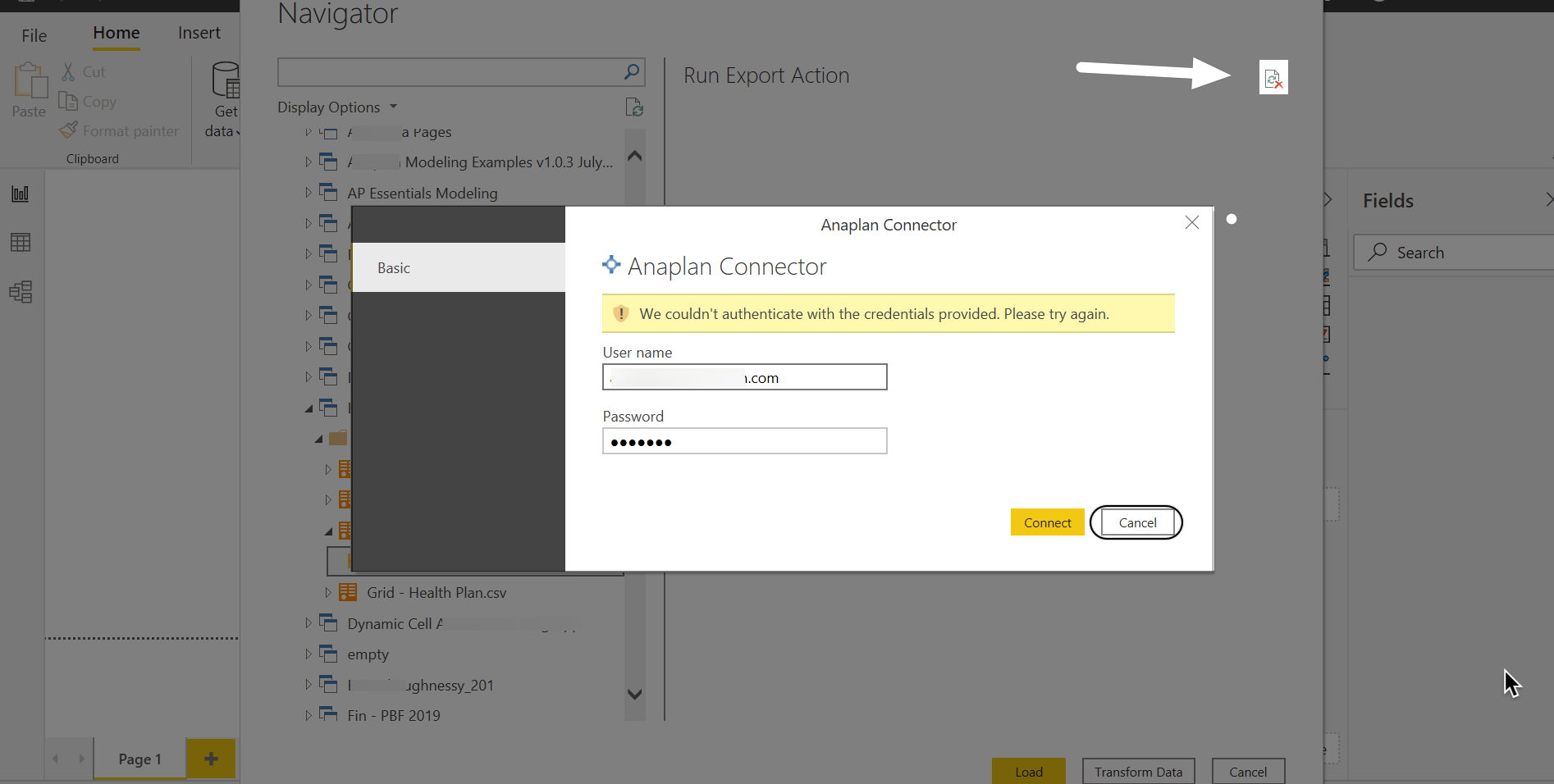 If you still receive a credential error after you clear cache, also clear your recent sources.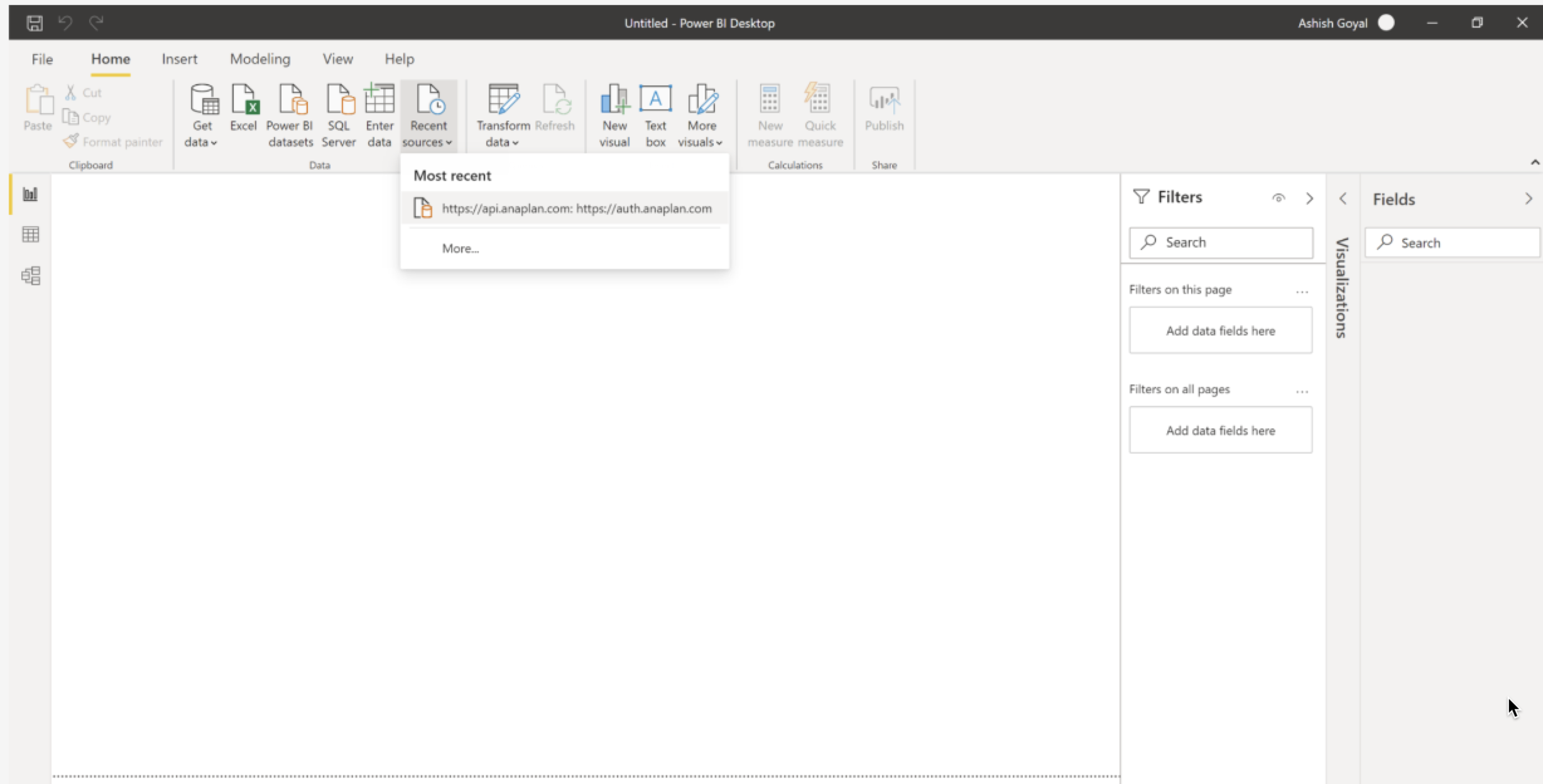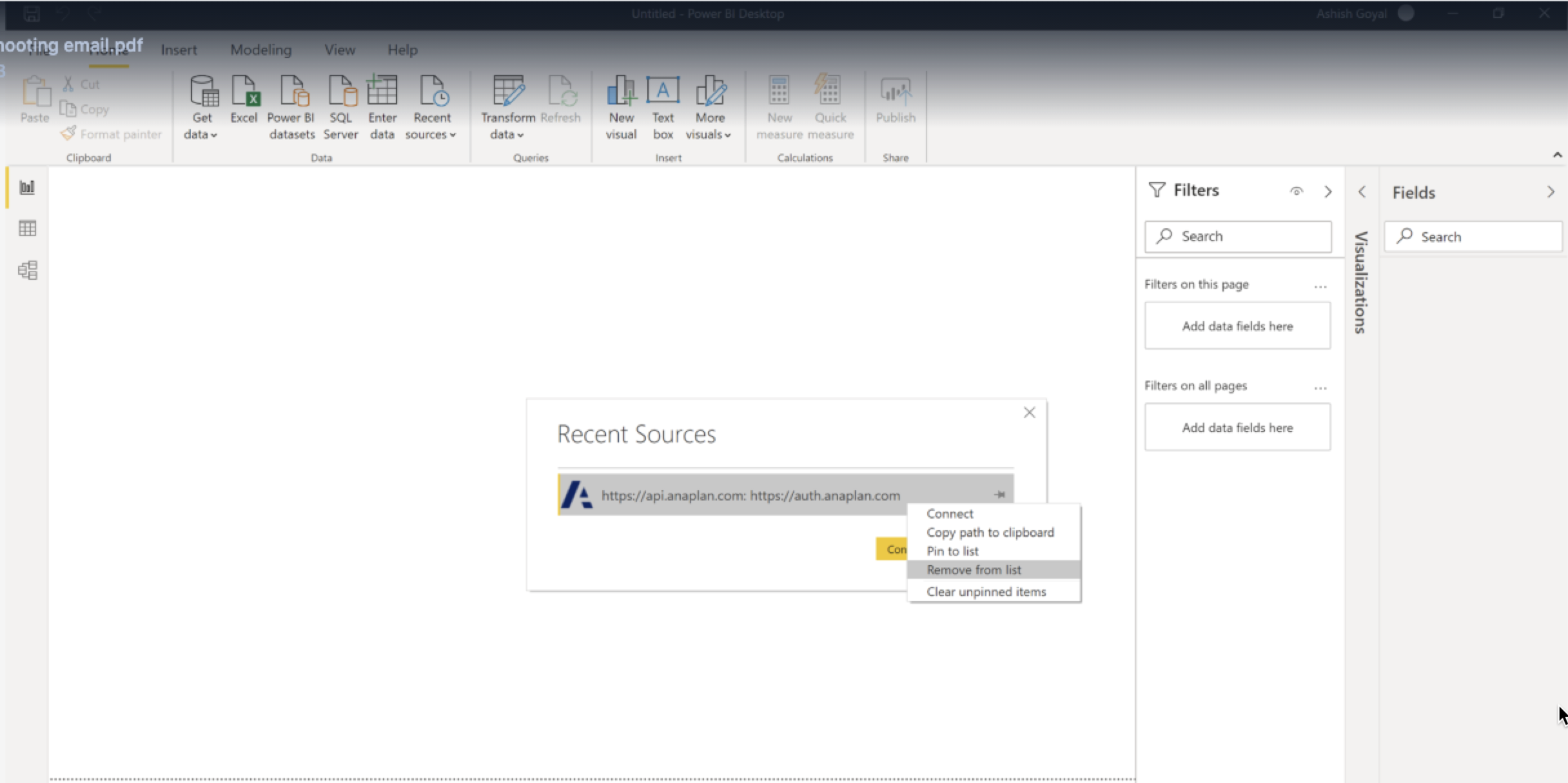 Establish the connection to the export again, and your data refreshes.

(2) Credential error in the Power Query Editor(opens external page), or an error when you reopen a Power BI report or edit a prior data set
Click Close & Apply or Refresh Preview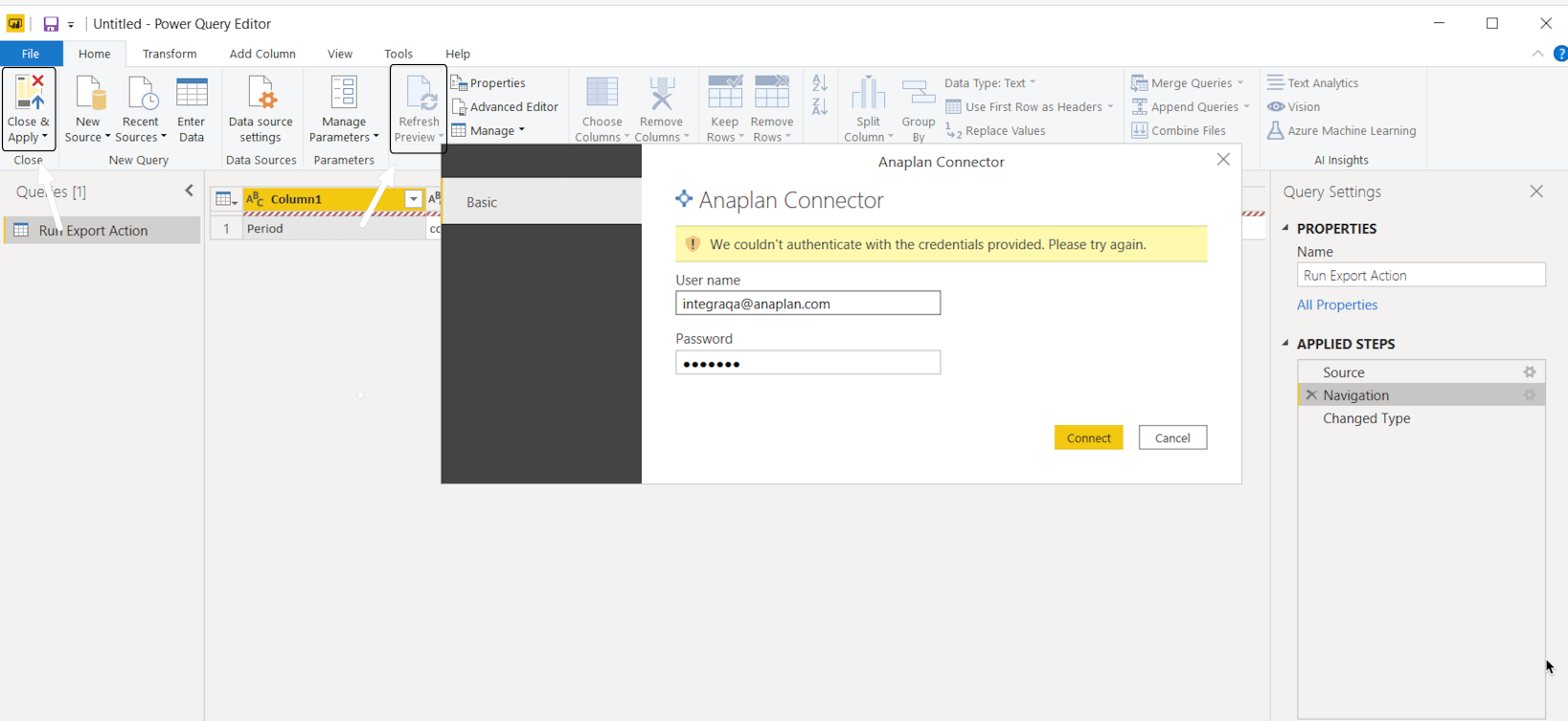 Your data refreshes.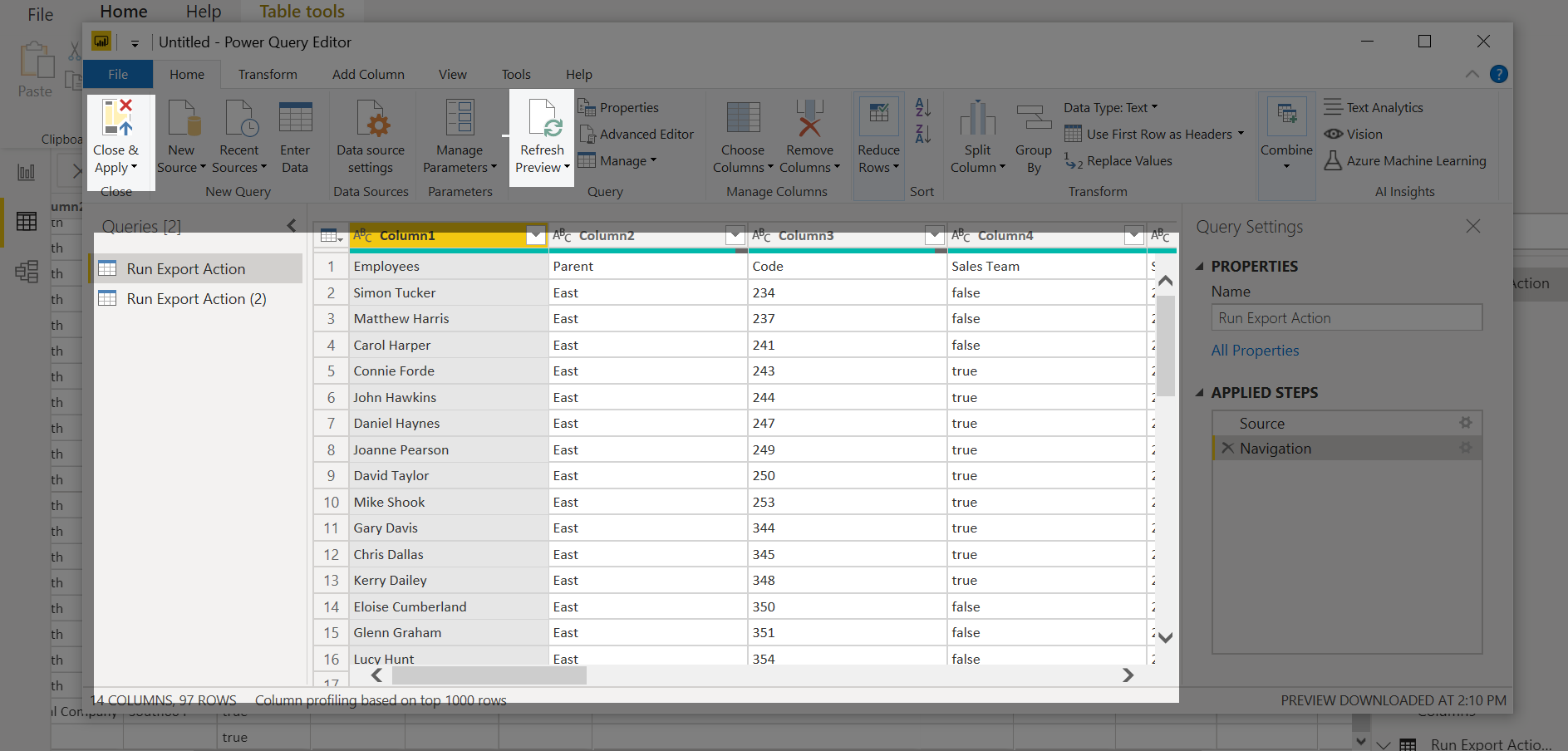 (3) Power Query Expression(opens external page) error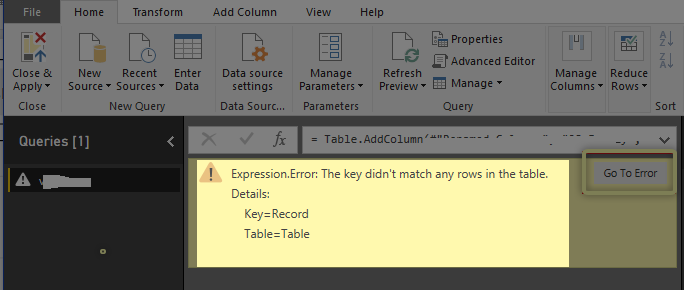 The first 1,000 rows of data display.