You've chosen either basic authentication or Anaplan SSO.
(1) If you chose Basic auth, from the Anaplan dialog: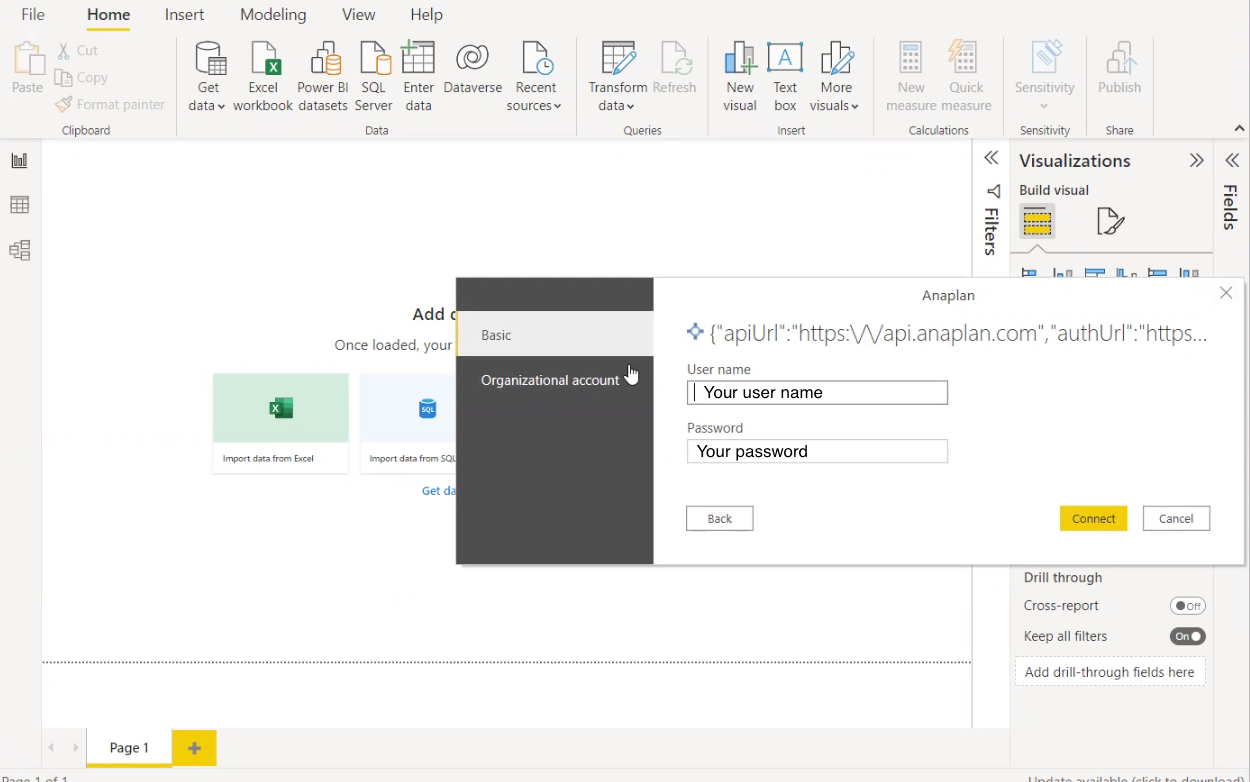 Enter your User name and Password.
Select Connect.
Proceed to the next step, Get data.
(2) If you chose Organizational account (SSO), from the Welcome to Anaplan dialog:
Select Log in with Single Sign-on (SSO).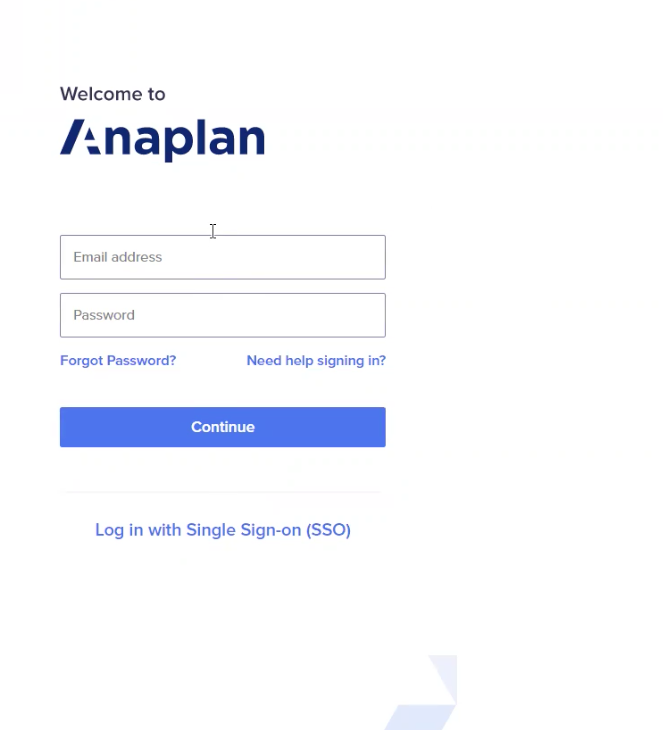 (3) On your company's SSO dialog, enter your:
(4) Select Sign In. 
Note: Your company's SSO service generates this dialog. A common ID management service is Okta.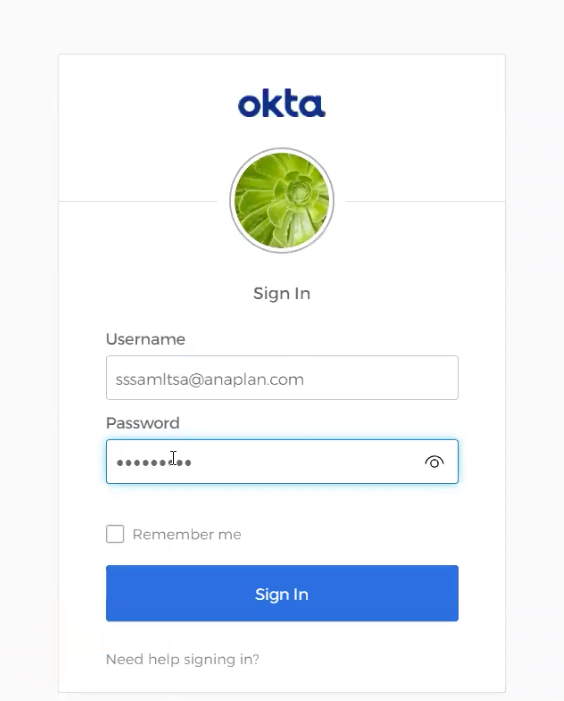 (5) Select Connect on the next Anaplan dialog.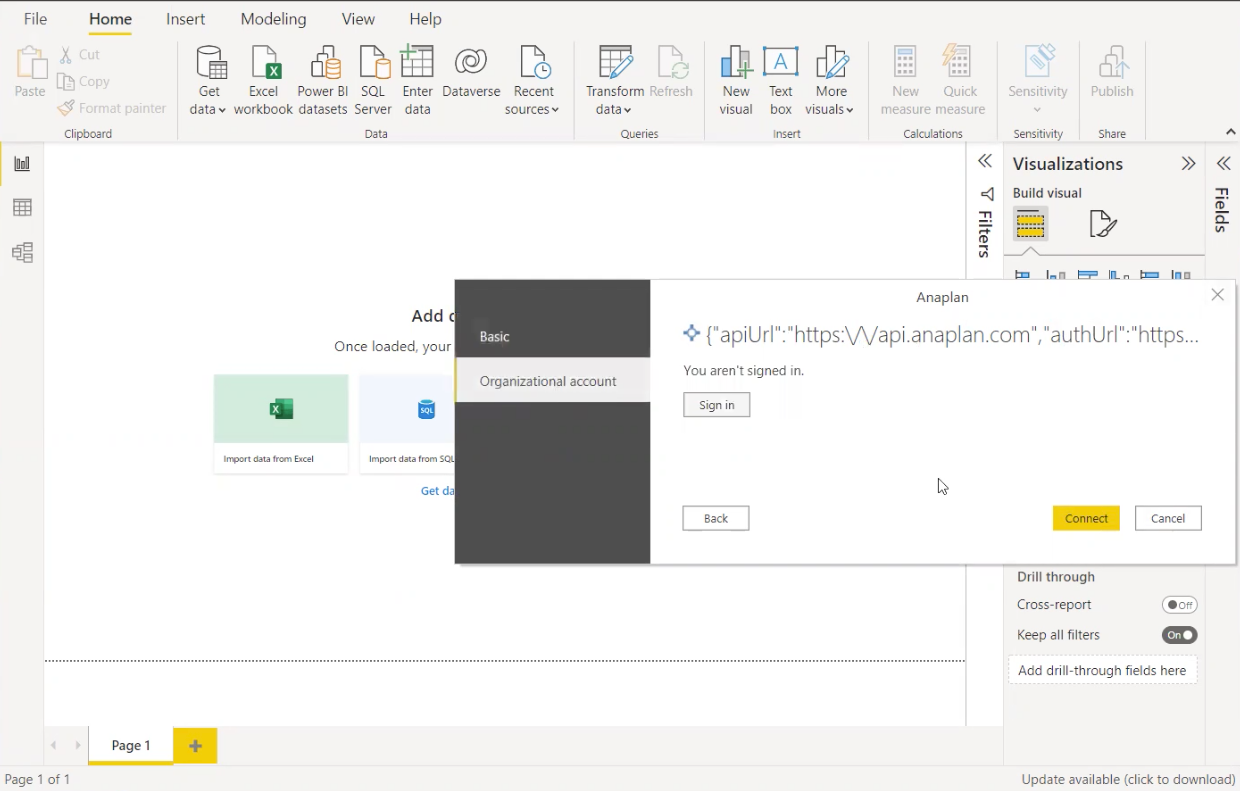 You're ready to proceed to the Get data step.