Anaplan connector for Power BI uses exports to download data from your Anaplan model. Make sure you have an export action set. The Navigator step is where you load and run these exports. 
When you run an export action:
Only exports that output .csv and .txt files are supported.
If you do not see the export action in the Power BI connector, check your model role and the export actions in your model.
To run an export action, use the Navigator dialog to locate your export.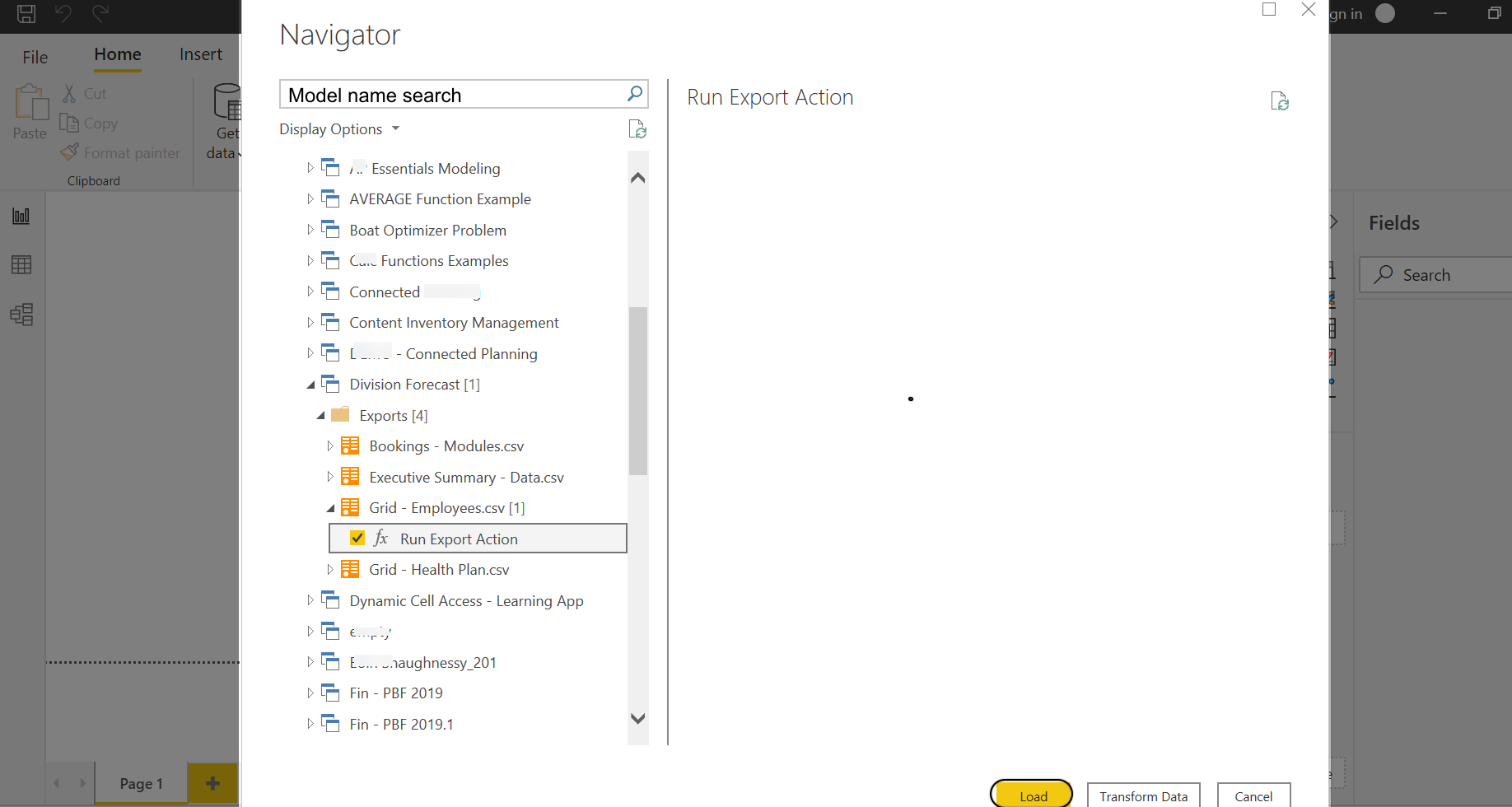 Search your Anaplan models to find and set your export.
Click the white chevron, it expands to a drop-down list.
You can also locate for your model name via the search field.
Check the box next to ƒx Run Export Action to select your export.

When you select the ƒx Run Export Action, this does not trigger the export run. Instead this selection downloads the last version of the exported Anaplan data for preview.
A preview displays in the right panel. If the Anaplan export is set to share with Administrators, model users who are not workspace administrators may see a blank preview, but the export will run as normal. 
You'll see the preview the next time you set an integration with same export. 
Learn about private and shared exports.
Click Load. This starts the export.
The Load dialog displays. 
Your data loads.