To view a list of models:
In Workspaces, select the workspace entry in the list.
In the panel on the right-hand side, click the Models tab.
The list of models displays.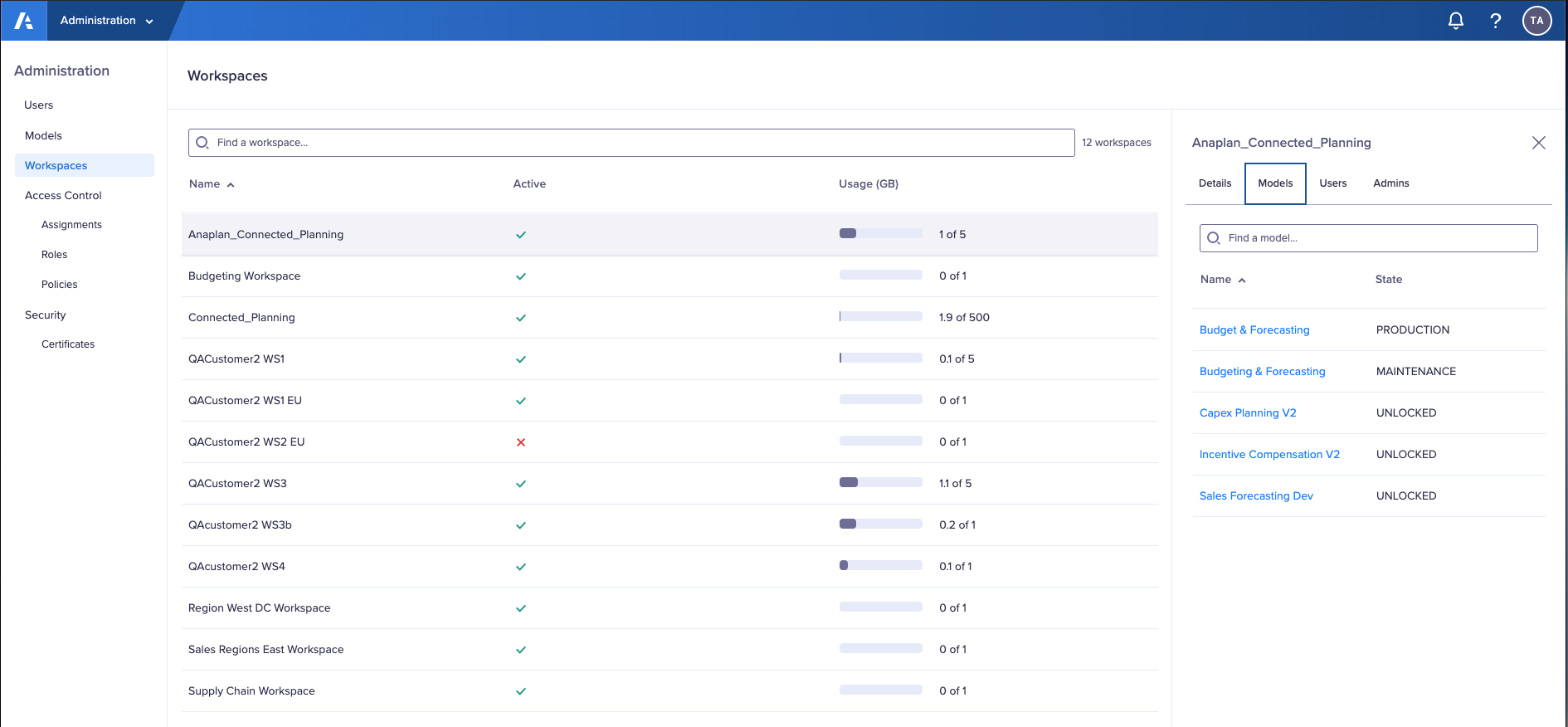 The model details include:
| | |
| --- | --- |
| Detail | Description |
| Name | The model name. |
| State | The model state. For more information, see Model State. |
Search the list of models
If you have a long list of models, enter the name of the required model in the search box. The list dynamically updates to show only the relevant results.