To view information about the workspaces in your Anaplan environment, navigate to Workspaces in the Administration console.
The Workspaces tab displays an alphabetical list of all workspaces in your tenant.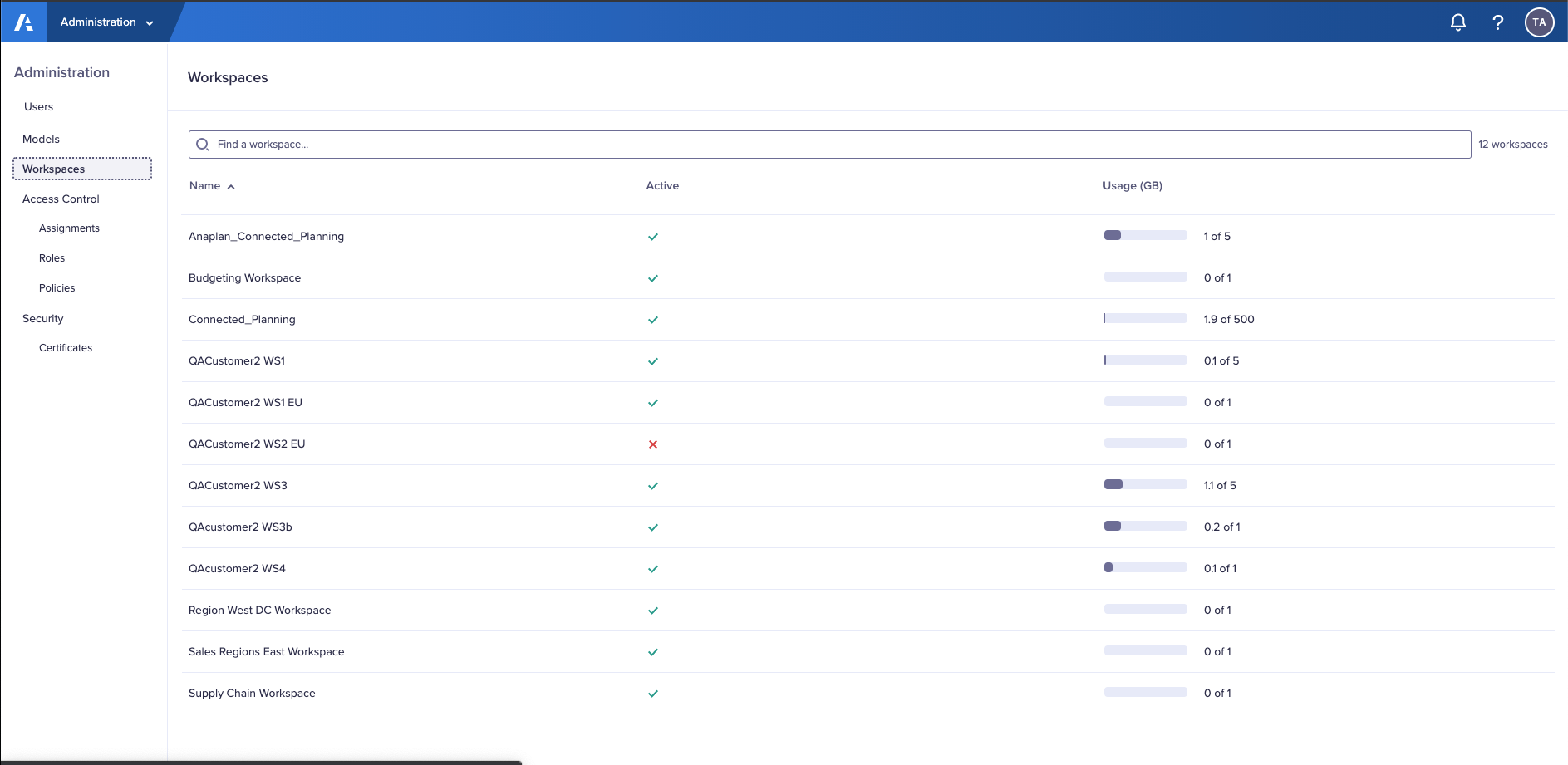 For each workspace, you can view the:
Name
Status (active or inactive)
Usage (of workspace allocation, in gigabytes)
Click on the column headers to sort by the column value.
Learn how to: