Select a workspace entry to view the related details. The Details tab provides a read-only view of the workspace details.
To view the details of a workspace:
In Workspaces, select the workspace entry in the list.
In the panel on the right-hand side, click the Details tab (selected by default).
The workspace details display.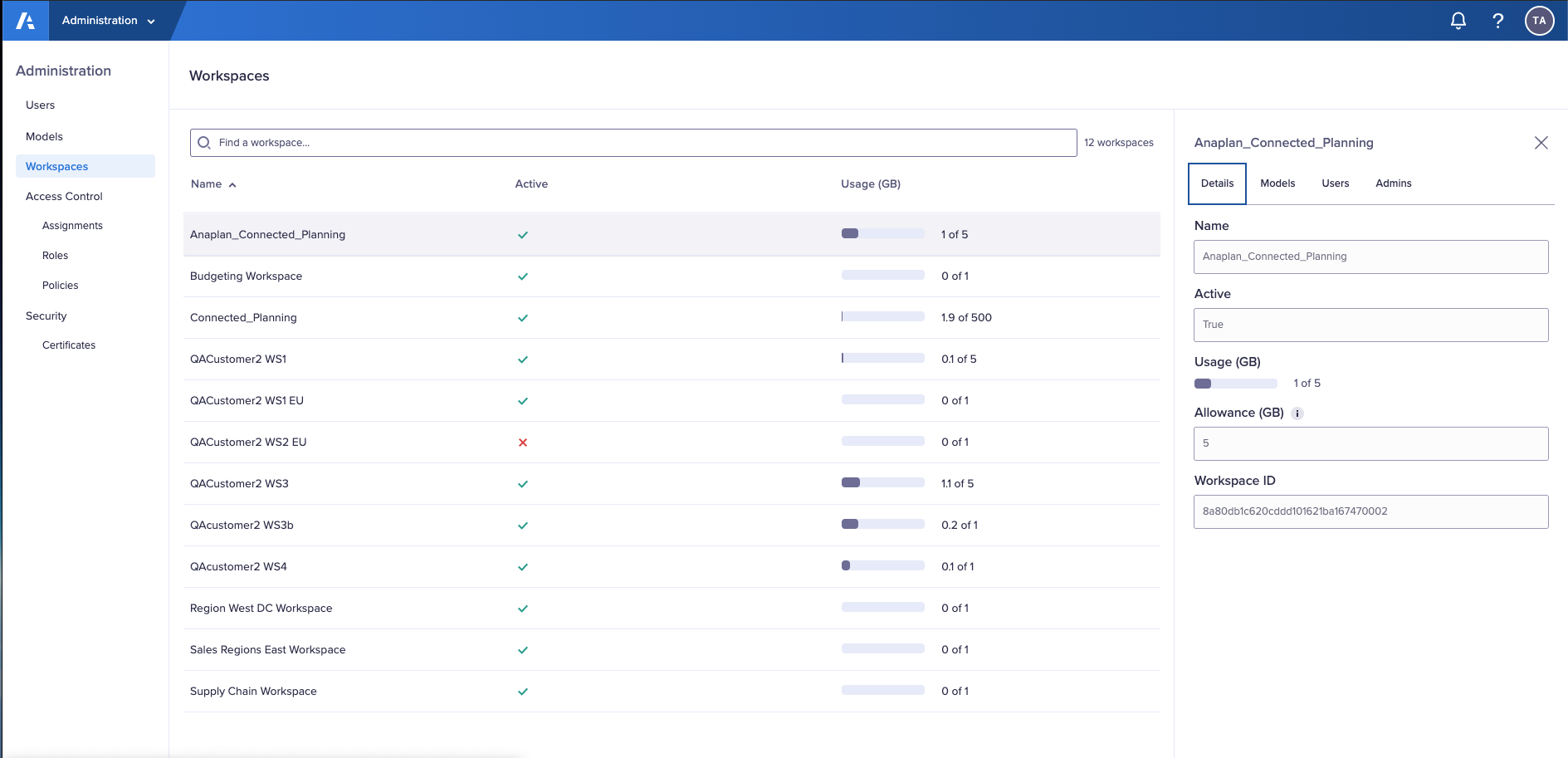 | | |
| --- | --- |
| Detail | Description |
| Name | The workspace name. |
| Active | The workspace status. This indicates if the workspace is active. Values are True for active or False for inactive. |
| Usage (GB) | A graphic status indicator that shows the amount of space (in gigabytes) used as part of your workspace allocation. |
| Allowance | The maximum data storage limit for the workspace in gigabytes. |
| Workspace ID | The Anaplan workspace ID. |