Conversely, you can choose to not show certain data so users cannot see it.
You can also restrict user-access to a page to prevent them from being able to access it.
Users cannot choose to show items for a row or column if you:
Select to not show the items
Apply a hierarchy filter to it
Filter out the item.
On a nested axis the user sees the items as available for selection in the Show / Hide panel, but they do not display on the worksheet. A warning displays to explain this if applicable.
To show rows or columns, you'll need to:
You must open your page in designer mode. Select Edit .
Show items on a worksheet
To select items to show on a worksheet:
Select Configure on a new card, or hover over your card and select Edit .
Read how to add a card to a worksheet.
On the Overview tab of the Card configuration panel, select View, then choose a custom view from the Select data source panel.
On the toolbar, select Show / Hide , then choose the dimension you'd like to edit.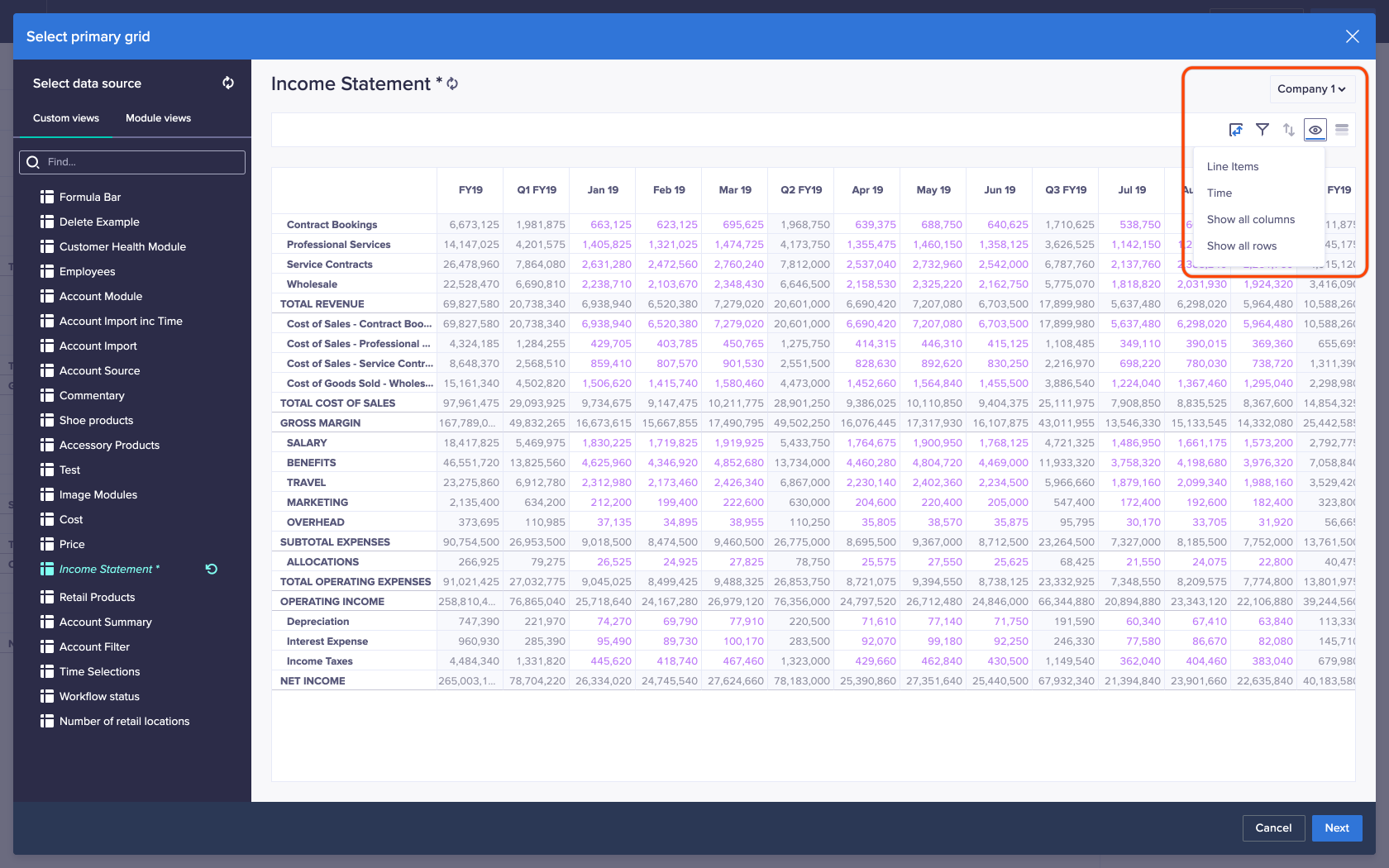 If you chose Line items, on the Show / Hide panel:

Select the Levels to display.
Select the Items you want to show.
Enter text in the Find... box to filter items to show.

Select Apply.
Select Update.
Select Save to save as a draft, or select Publish.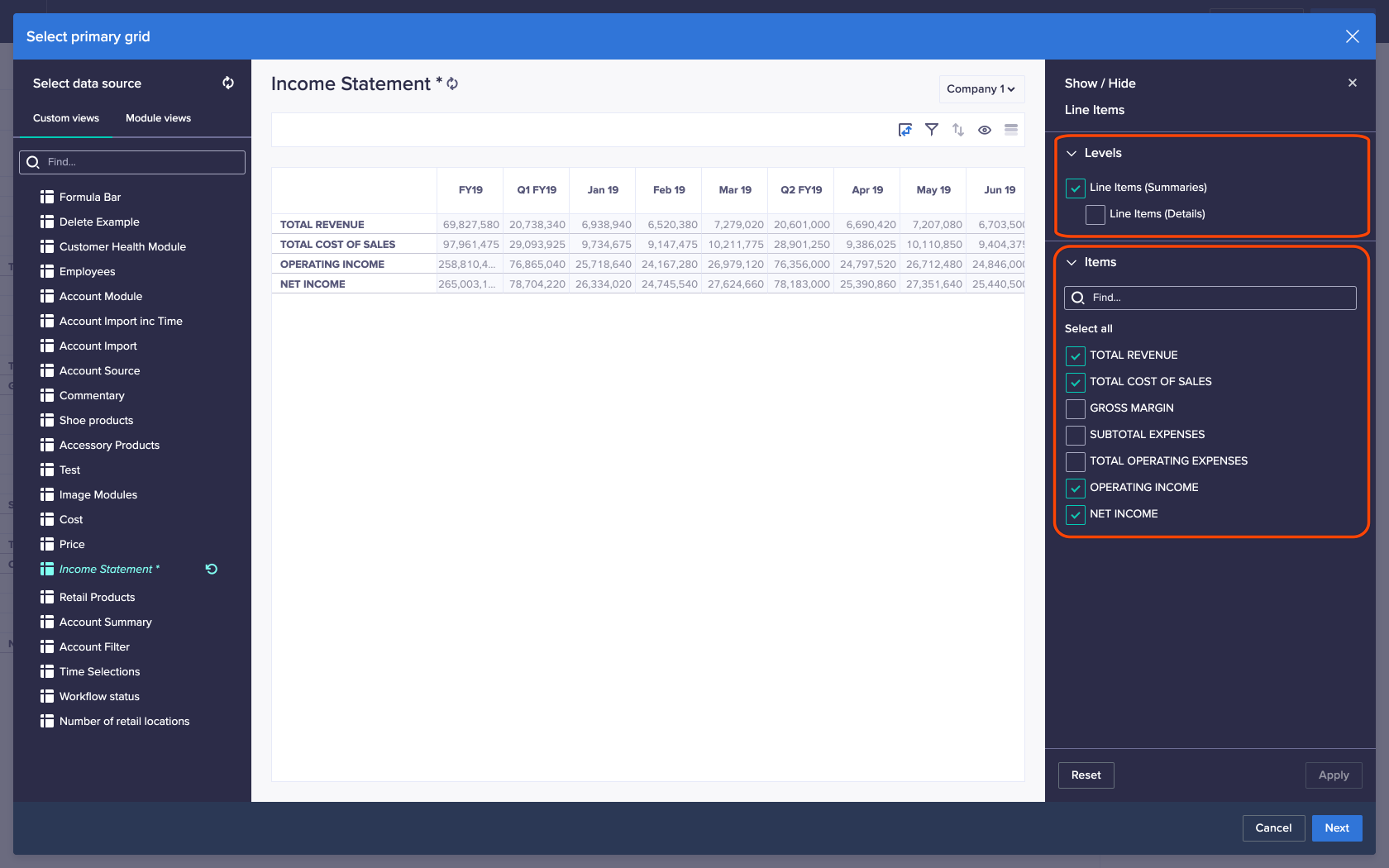 Show all items on a worksheet
To show all items on your worksheet, select Show / Hide , then select Show all columns or Show all rows.
If your worksheet shows a limited set of line items, select Show / Hide > Line items, then select Reset on the Show / Hide panel to show all items.
To reset all cards on your page to the default options set by the page builder, select Page options > Reset page. On the Reset this page? dialog, select Reset.