Boards and reports are composed entirely of cards, and worksheets can contain cards in the Insights panel. Page builders can configure and link cards to data sourced from your Anaplan model.
There are several types of cards:
Each card type displays a particular view of data, and may contain actions you can run.
For example, a board that contains a title and some descriptive text, a table of data (a grid), and a chart, is made up of three different types of cards. The title and descriptive text displays on a text card, the table of data displays on a grid card, and the chart displays on a chart card.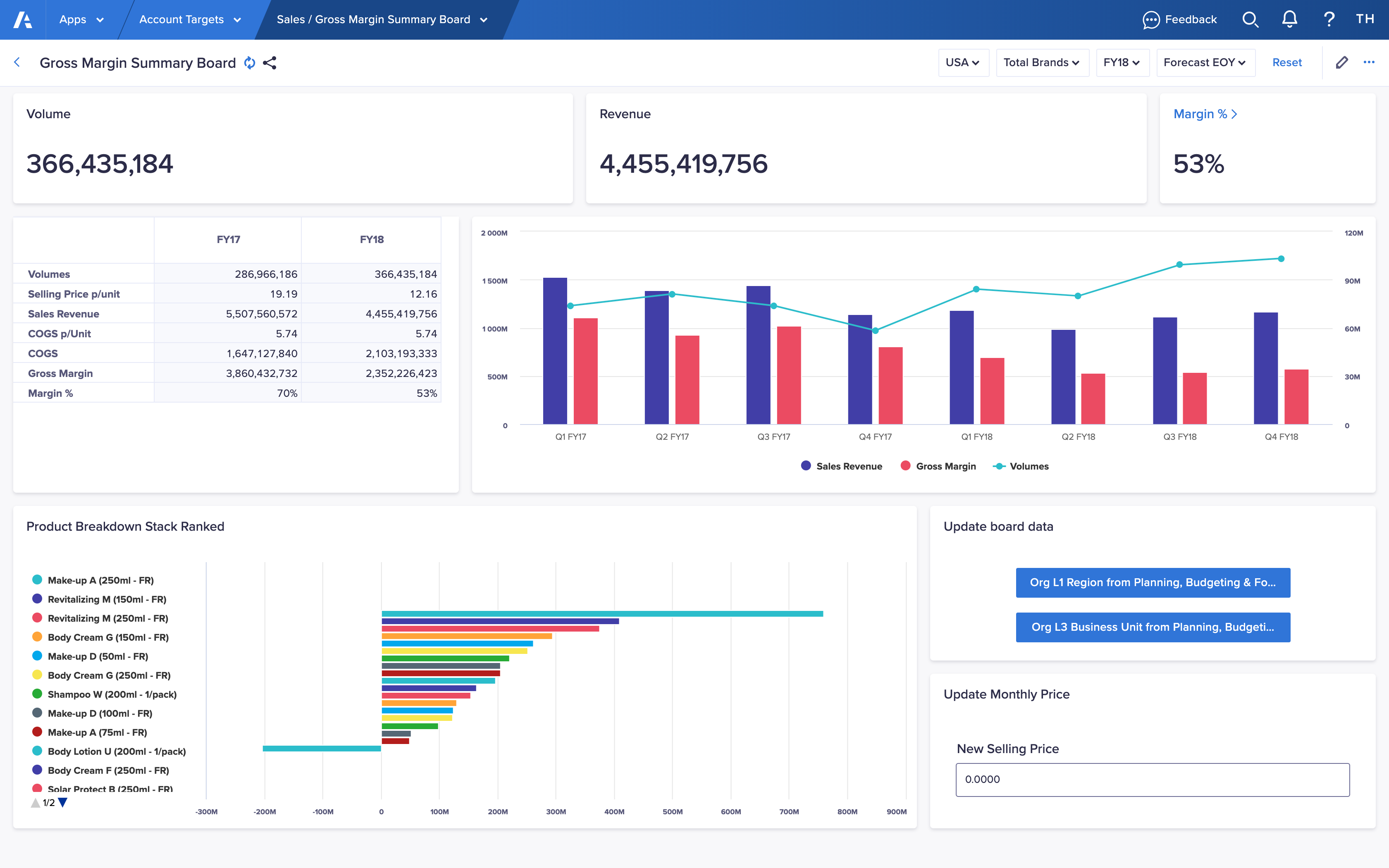 Worksheets have a primary grid in the center of the screen, ideal for data entry or running actions. Cards display in the Insights panel, on the right of the screen. These cards can provide extra information or visualizations relating to the data in the primary grid.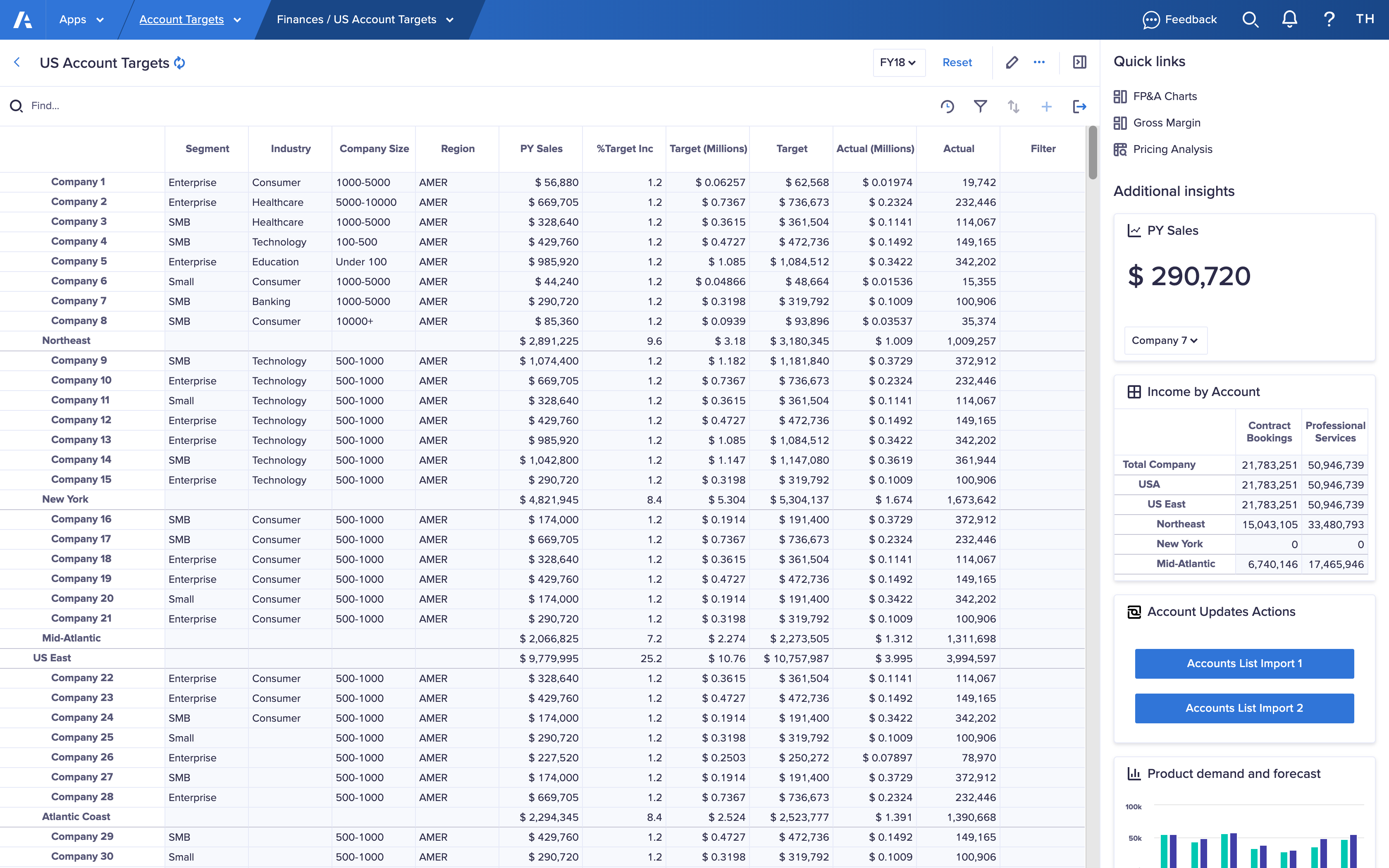 Reports comprise one or more slides, and each slide contains a freeform design of cards.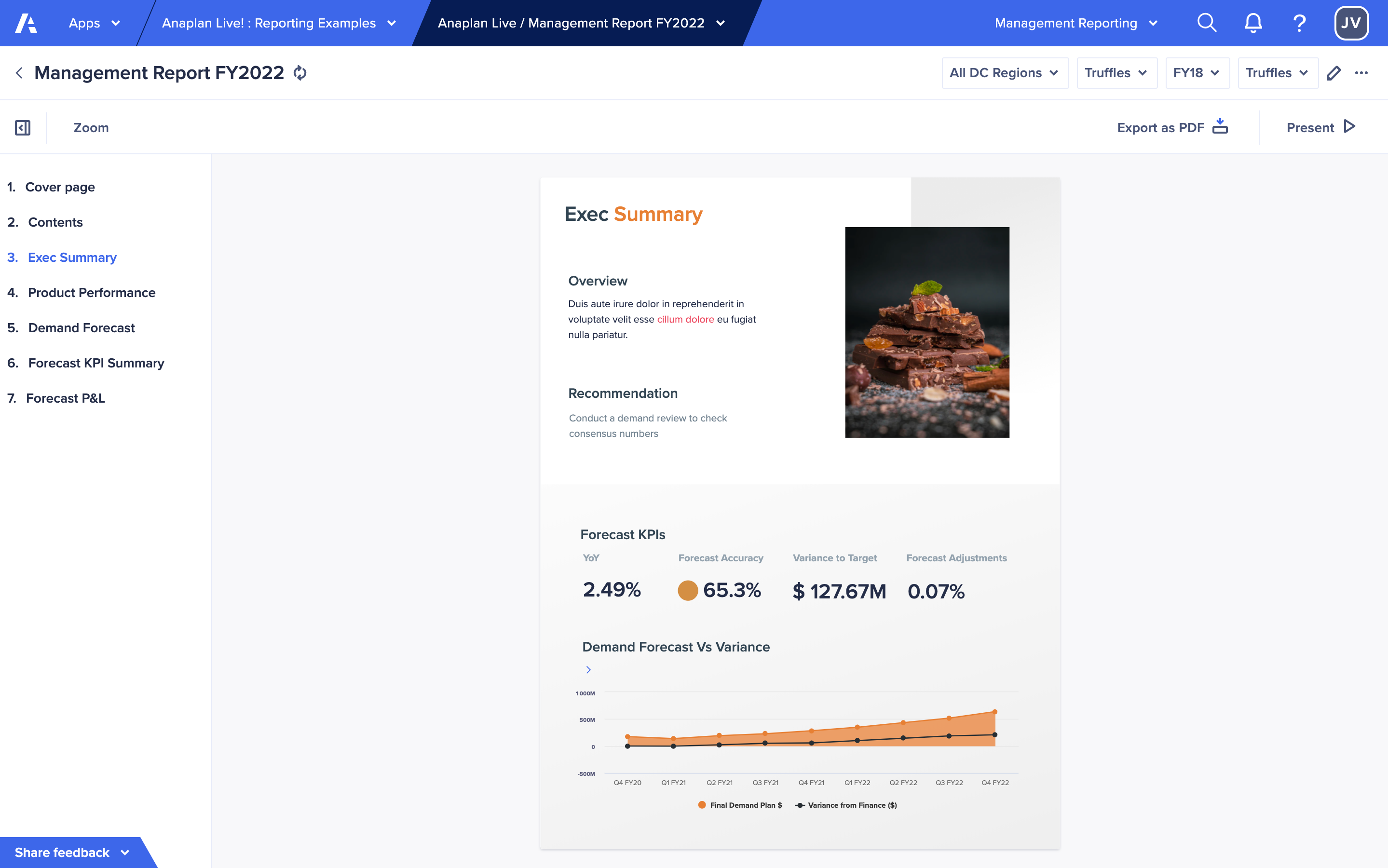 Page builders add cards to worksheets, boards, and reports, for many purposes. For example, to:
display images that update depending upon the item you select
add instructions for what you should do on the page
create buttons for you to import and export data
enable you to add new data
create visualizations that help you understand the meaning of your data
present actionable insights for executives