As a Tenant Administrator, you can assign roles for visitors.
To assign the Page Builder role to visitors:
In the Administration console, navigate to Access Control > Visitors.
Select an entry from the list of visitors.

From the inspector on the right, select the Page Builder checkbox.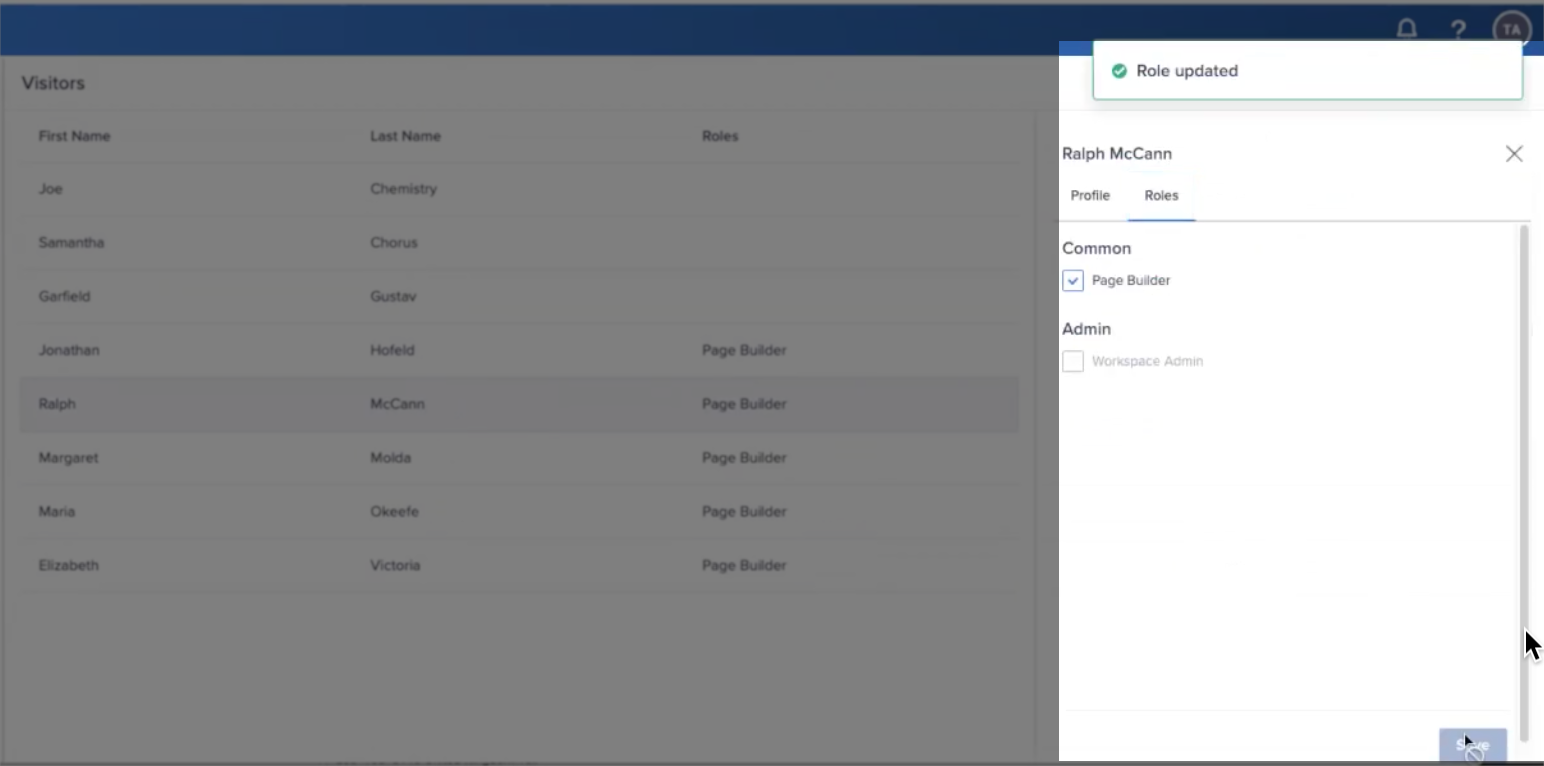 Click Save.
A message displays confirming that the role is updated.