If you experience issues with your new Anaplan certificate, your tenant security administrator can roll back (revert) to your previous certificate. They can roll back a certificate up to 14 days after you update your certificate.
When you roll back your certificate, you automatically download the previous Anaplan SSO certificate.  Your connection uses the previous certificate.  If your identity provider is no longer associated with this certificate, you may get locked out of Anaplan.
To roll back a certificate:
Navigate to Security > Single Sign-on
Select your connection
Select the Metadata tab
Under Anaplan X509 certificate, select Rollback.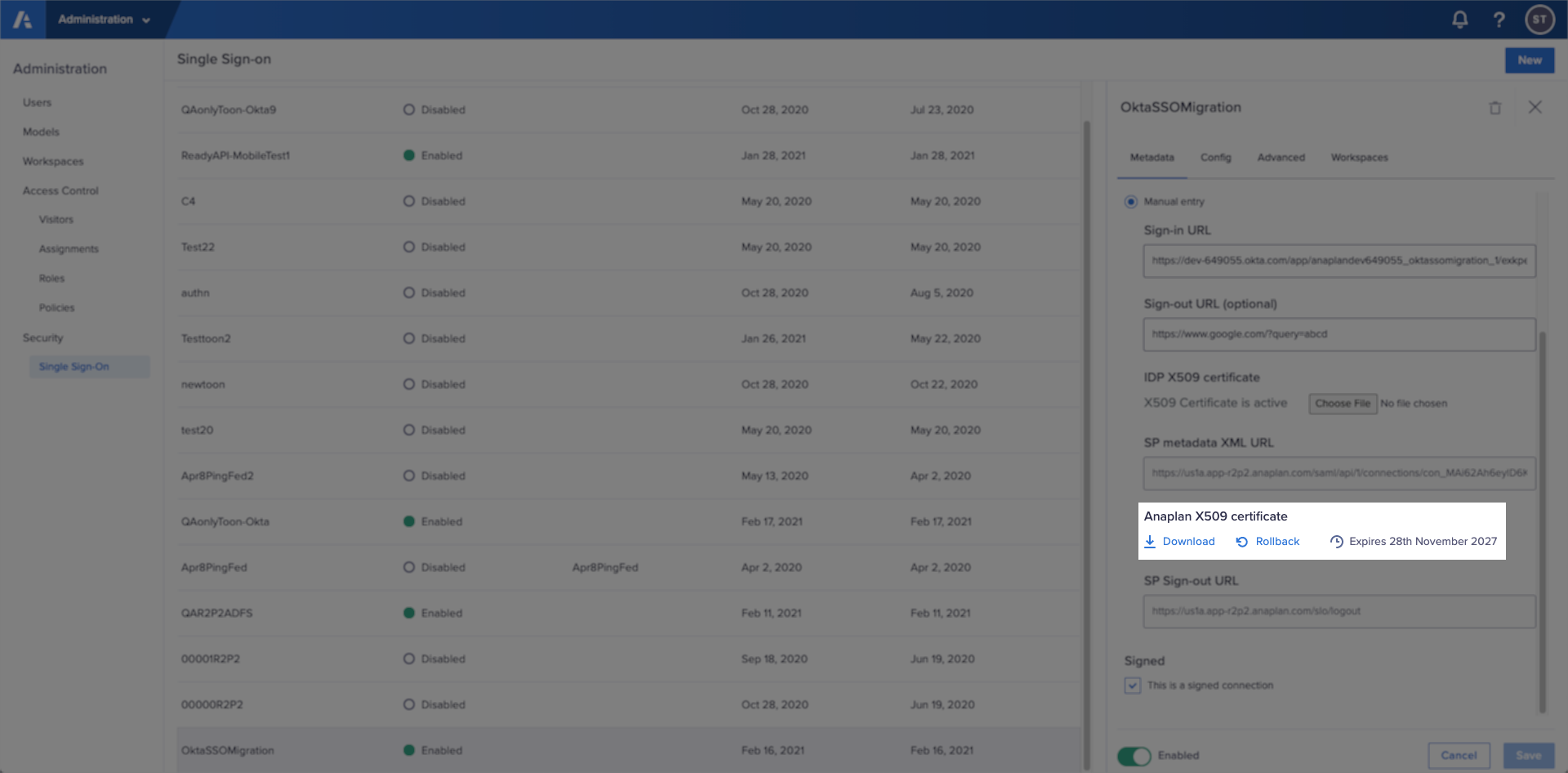 In the Rollback to previous SSO certificate dialog, review the confirmation message.  
Select Rollback to complete the certificate rollback.
The success dialog displays.
Select Close to close the success dialog.