The Insights panel only displays once you add navigation or add cards to a worksheet.
You must be in Worksheet designer to set the default size for the Insights panel. You enter Worksheet designer automatically after you create a worksheet, but you can also click the Edit this page icon in the toolbar to edit the worksheet later.
The Insights panel has a minimum width to ensure readability. You can set the width of the panel to any size between the minimum width and half the width of the page.
Once you set a default width, you can resize the Insights panel on the published page. However, if you navigate away from the page and return, the Insights panel opens at the default width.
To set a default width for the Insights panel:
In Worksheet designer, hover over the left-hand edge of the Insights panel.
Your cursor changes to a vertical line with an arrow pointing to either side.
The edge of the panel is highlighted in blue, with a thicker bar halfway down.

Click on the blue line and drag the panel to the width you desire.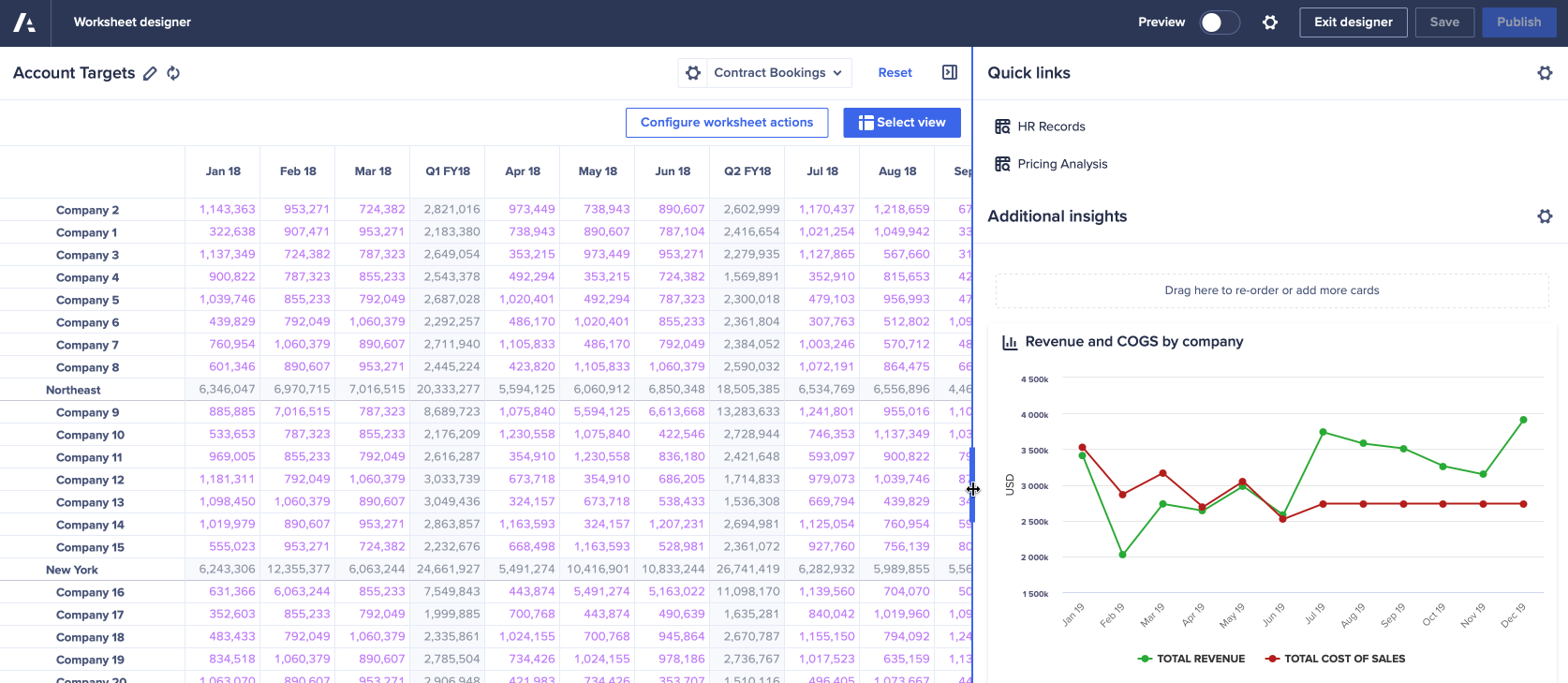 Click the Publish button in the top right-hand corner.
The Insights panel displays at the width you set on the published page.