Refresh synchronizes your Excel Add-in data with Anaplan model data. Once the refresh completes, the Add-in displays the latest data from the Anaplan module or the view you connected to.
To refresh your connection:
Click Refresh in the Anaplan ribbon.
A drop-down list displays.

Option 1: To refresh a current connection, and get the latest data from your Anaplan model, click Refresh Current Connection.
The workbook refreshes.
Option 2: To refresh multiple connections, and get the latest data from all connections in your current workbook, click Refresh Multiple Connections.
The Refresh workbook dialog displays.
Select the connections you want to refresh.
Click Refresh.
The workbooks refresh and the cell data updates.
Note: If your refresh is incomplete, the dialog informs you of what action to take to complete the refresh.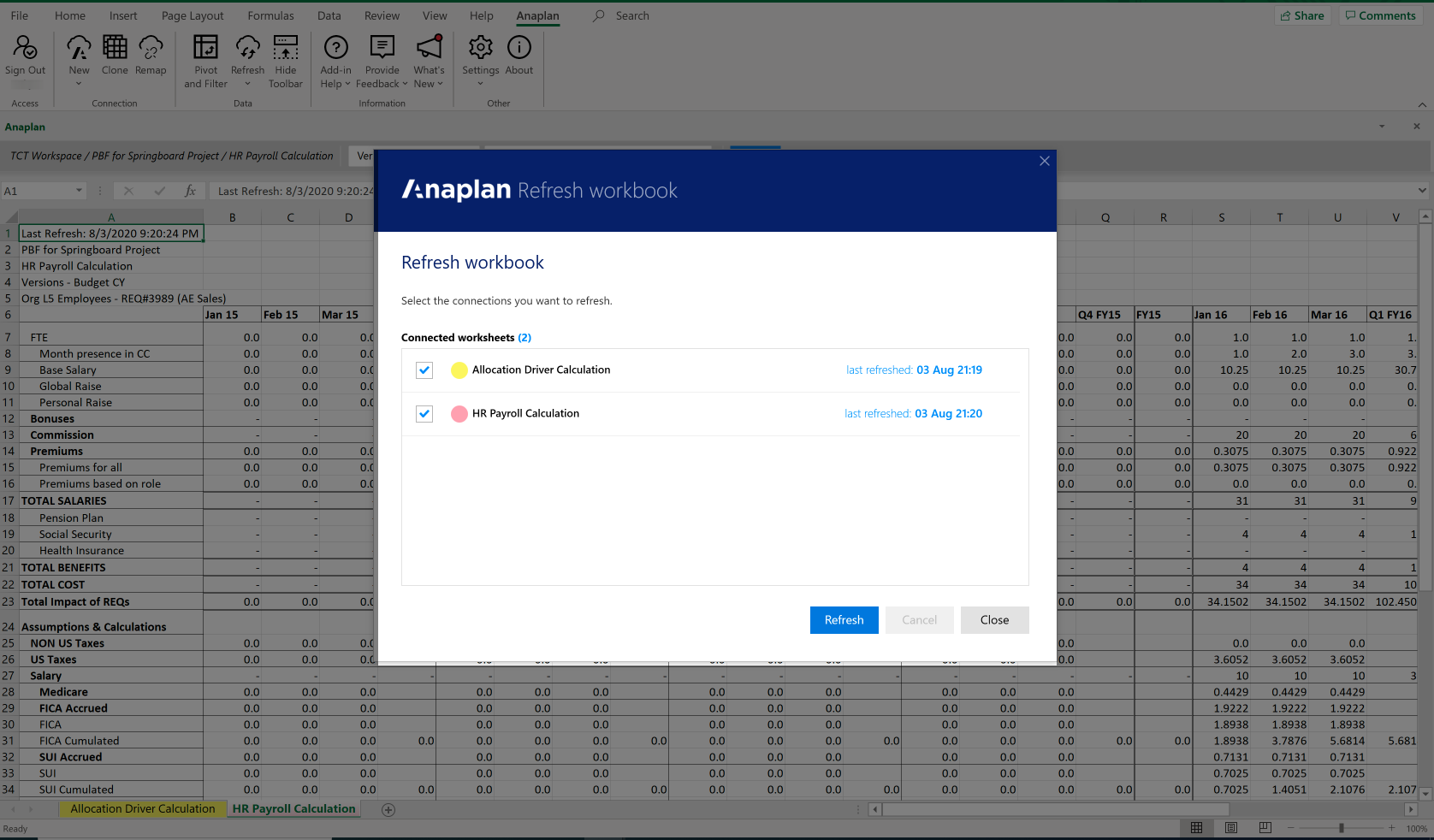 Related links: