As a Tenant Administrator, you can view visitor roles.
In the Administration console, navigate to Access Control > Visitors.
Select an entry from the list of visitors.

From the inspector on the right, you can view the visitor's:
first and last name
email address
assigned roles
workspaces for those visitors with workspace administration rights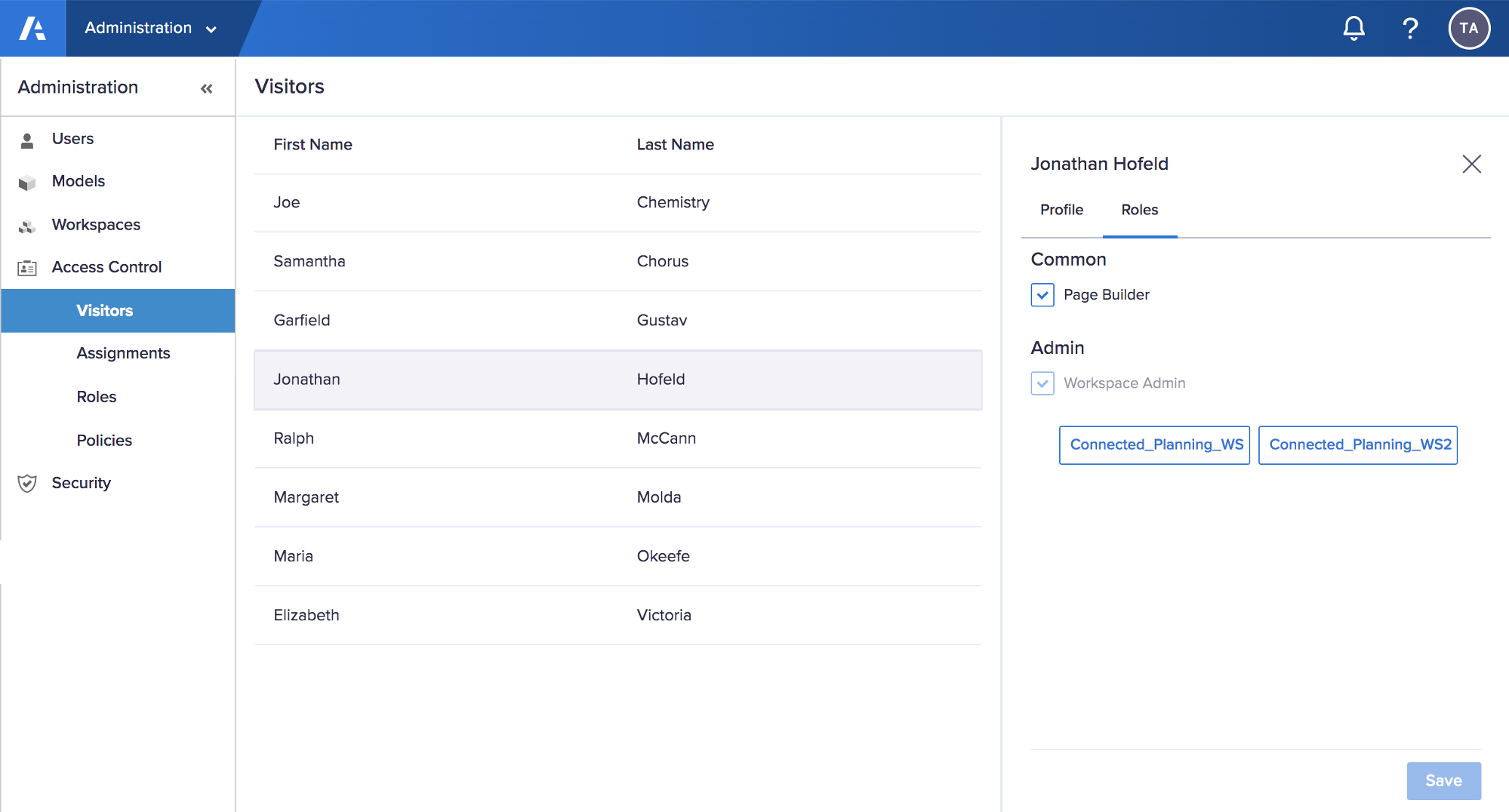 You can also review the Roles column within the list of visitors. Click the X in the right corner to close the inspector screen.