You must be signed into the Add-in to clone a connection.
It is not possible to clone a multi-sheet connection.
Note: In version 4.3 of the Excel Add-in, you can copy a workbook and its associated connections will be kept.
To clone a connection:
Open the Excel worksheet that contains the connection to clone.
Click Clone from the Anaplan ribbon.
The Clone Connection dialog displays.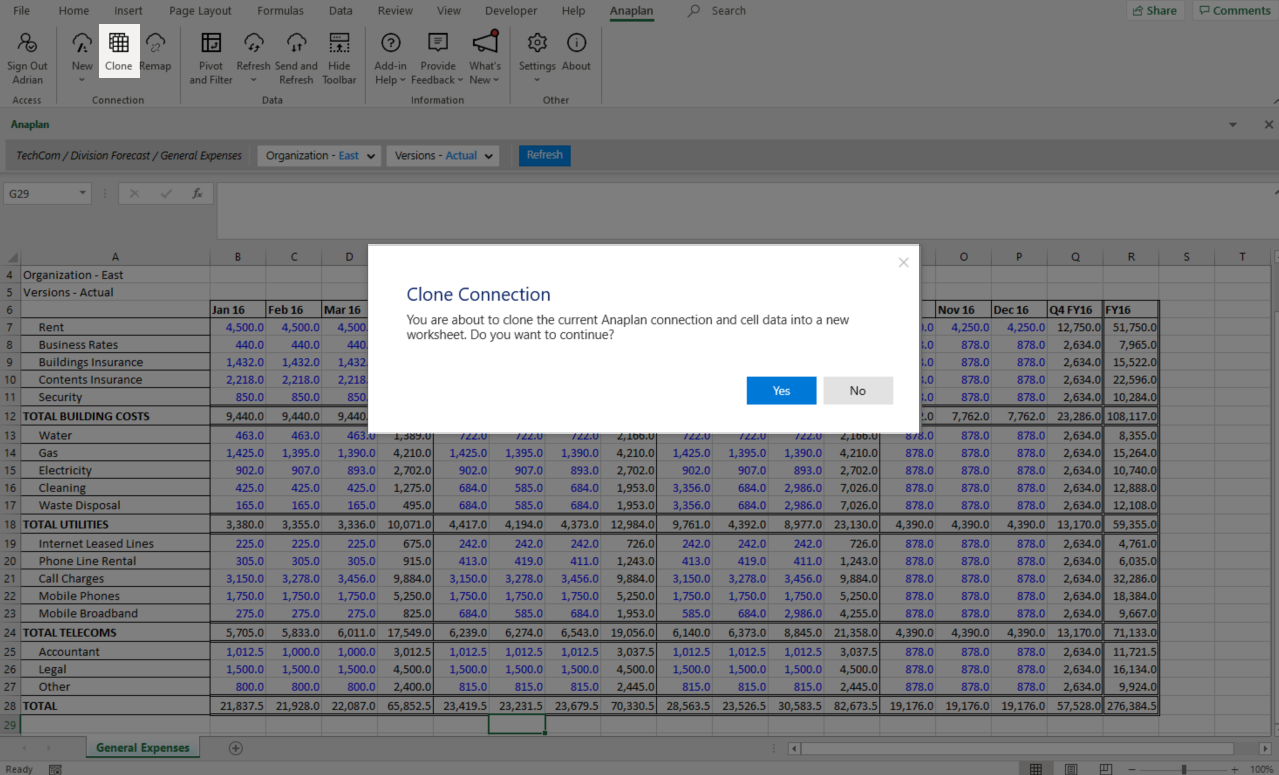 Click Yes.
A new worksheet is created, which contains a new, identical connection to your Anaplan data.