You set your Azure storage account to integrate with your Anaplan models via CloudWorks.
You should be familiar with Azure storage accounts, containers, and blobs.
You can either create a new Azure storage account(opens external page) or use an existing one. Shared access signature (SAS) is a URL that grants restricted access. Use the SAS when you want to grant access to storage account resources for a specific time range. With SAS, you need not share your storage account key. An example account configuration is below:
Create or open an Azure storage account.
Select your services, resource types, and permissions.
Enter your permission Start and End, dates, and times.
Select the time zone from the drop-down list.
Enter the Allowed IP addresses.
Select your preferred routing tier (Basic, Microsoft network, or Internet routing).
Select your Signing key from the drop-down list.
Click Generate SAS and connection string.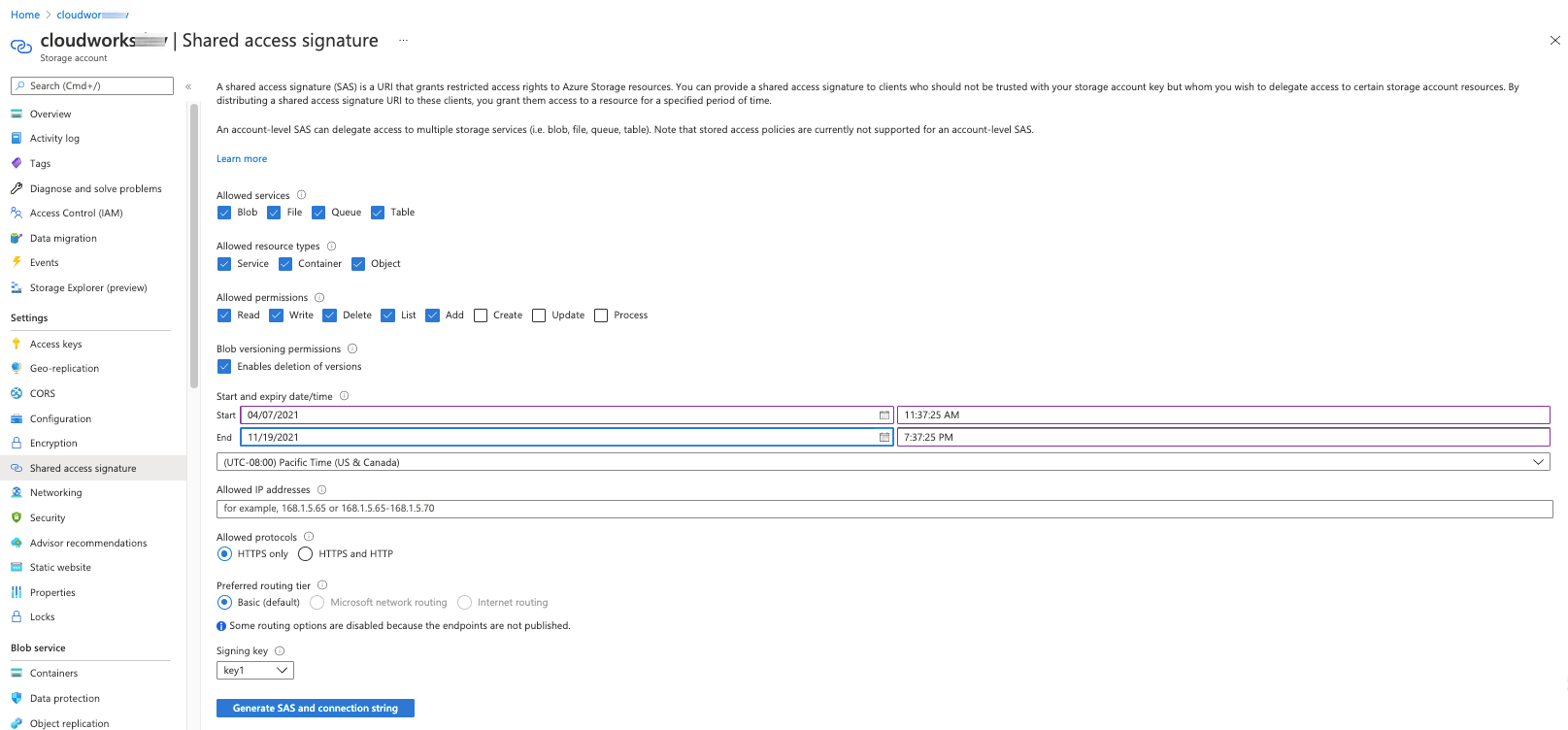 The SAS and connection strings display.

Note: The SAS tokens need to be generated at either the storage account or container levels.