To configure a hierarchy filter:
In designer mode, add a grid card or a chart card to the page.
Choose a saved view to display on the grid, where the underlying view does not have a selection applied to it.
Click Next.
On the left panel, under Rows or Columns, select the Hierarchy filter you want to configure.

Toggle on or off.
The hierarchy filter is configured.
Note: If a hierarchy filter is disabled, it is grayed out and an i icon displays. Hover your cursor over the i to display a tooltip that explains why the filter is disabled.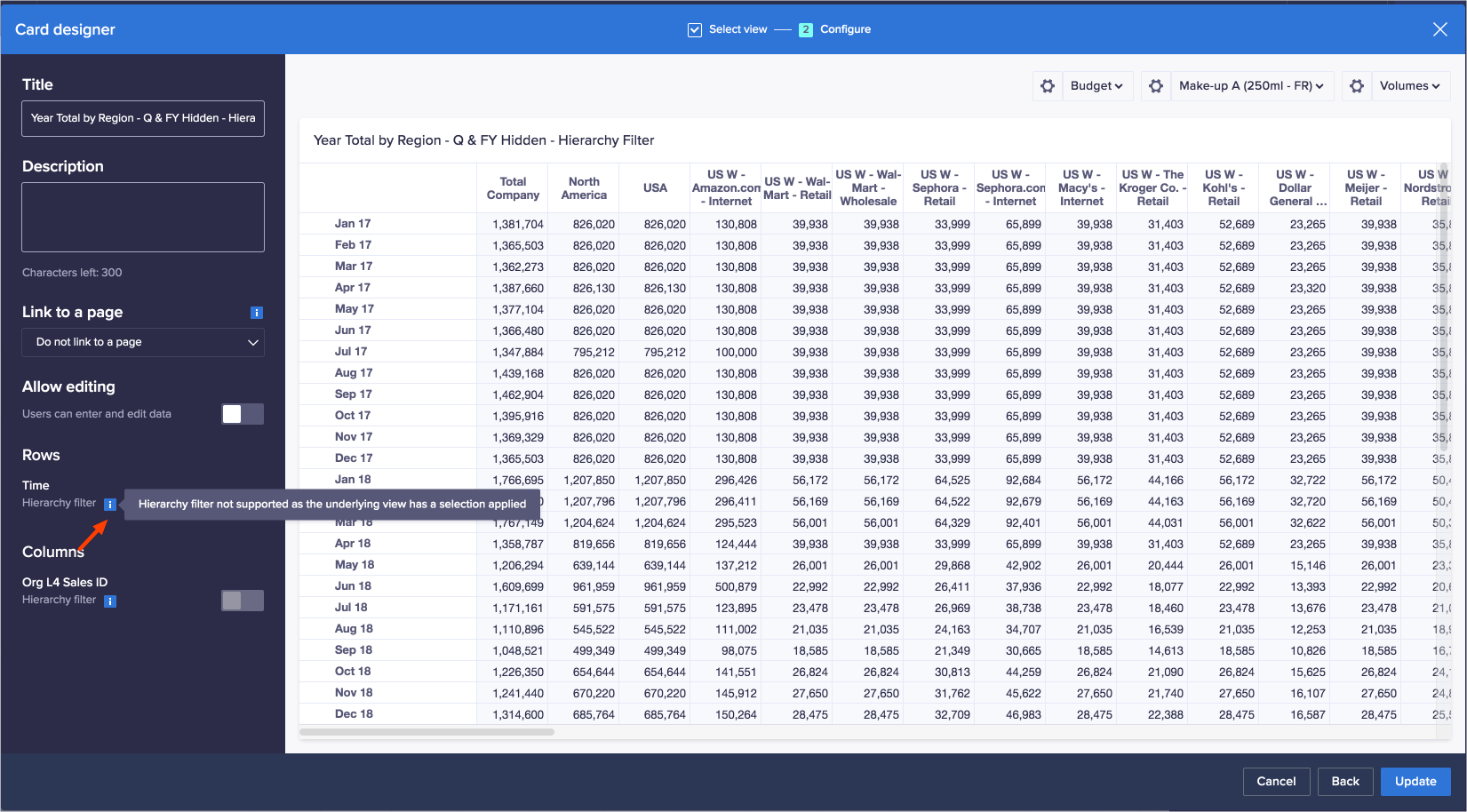 Repeat step 3 to configure any other hierarchy filters that display in the left panel.
Click Publish in the top right of the screen to save your changes.