Use this option if, for example, you want your data display to show high or low-performance trends.
If you sort a grid and then leave the page, then the grid retains your sort when you next visit the page.
You can sort a grid via the context menu on both worksheets and boards, and also via the sort icon in the toolbar on worksheets.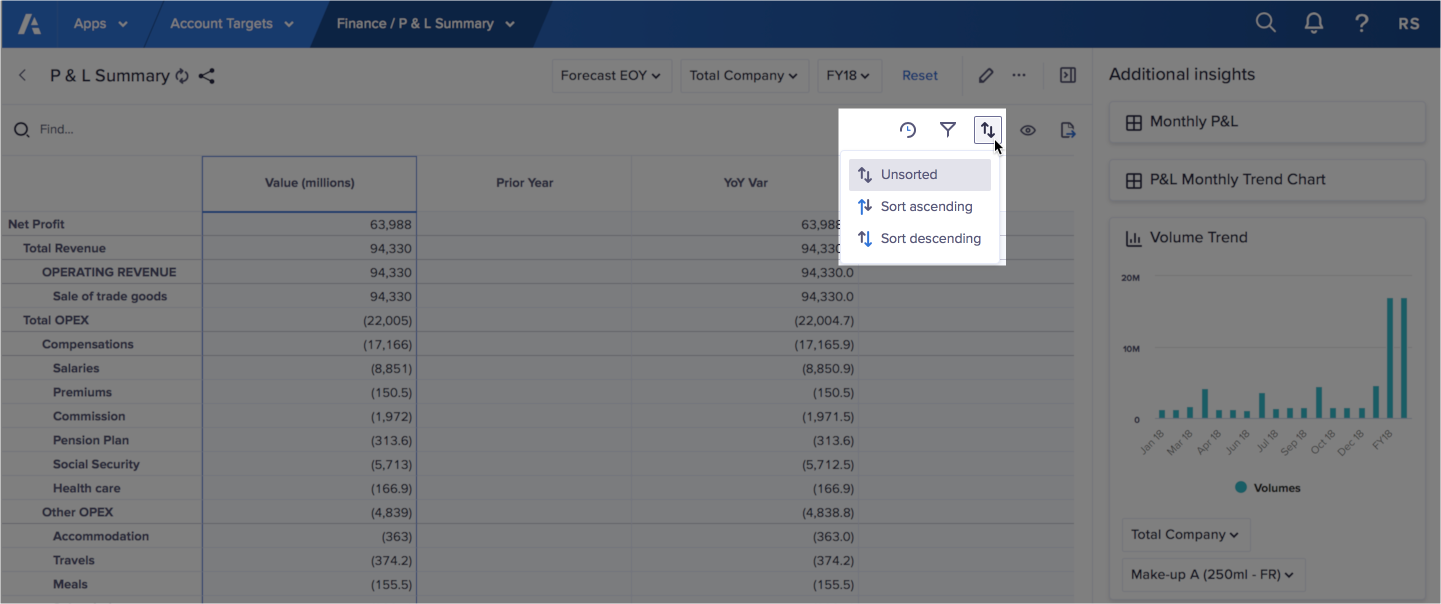 On a grid with nested dimensions, you can only sort child items. Parent items cannot be sorted as they contain multiple child items that should not sort together.
The page builder decides the position of totals and summaries on a grid.
To sort a grid:
Select the header of the row or column on which you want to sort the data.
A blue border highlights your selection.

Either:

click the sort button in the worksheet toolbar, or
right-click the header and select Sort from the context menu.
The Sort drop-down menu displays.

Select Sort ascending or Sort descending from the drop-down menu.
The data in the column sorts by your selection.
An arrow displays in the row or column header to indicate the order of sort: up (for Sort ascending) or down (for Sort descending).
In worksheets, the sort button in the toolbar also changes to an up arrow or a down arrow to indicate order of sort.

You can select Unsort to restore the column or row to its original order.