Page builders design pages to help you carry out data analysis and manipulation. They can also add visualizations to pages to help you understand the meaning of your data.
Pages are stored within apps, where they're grouped within categories created by the page builder.
Any pages without a category are listed under Uncategorized.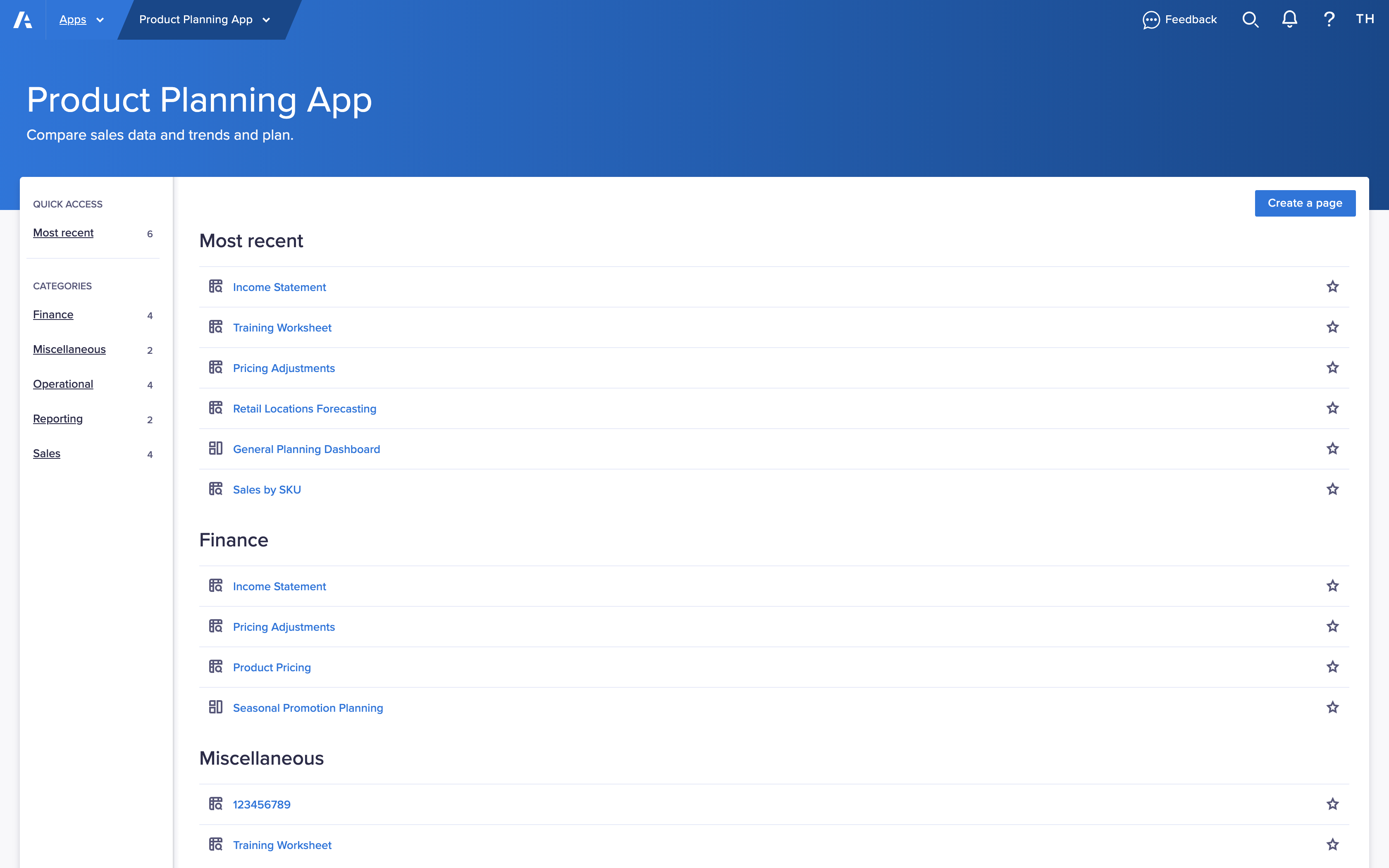 Learn more about how to work with pages: