You can export the current view of a grid card in several formats. Use this option to share the data in the view with colleagues and use it with other software.
To export a grid card:
Click the ellipsis (…) in the top-right of the grid card.
A dropdown displays, which contains any actions configured for the card, and a link to the Source module.
Hover your cursor over Exports.
A list of available exports displays.
Even if the page builder has not configured any actions for a grid card, you can always export a grid card.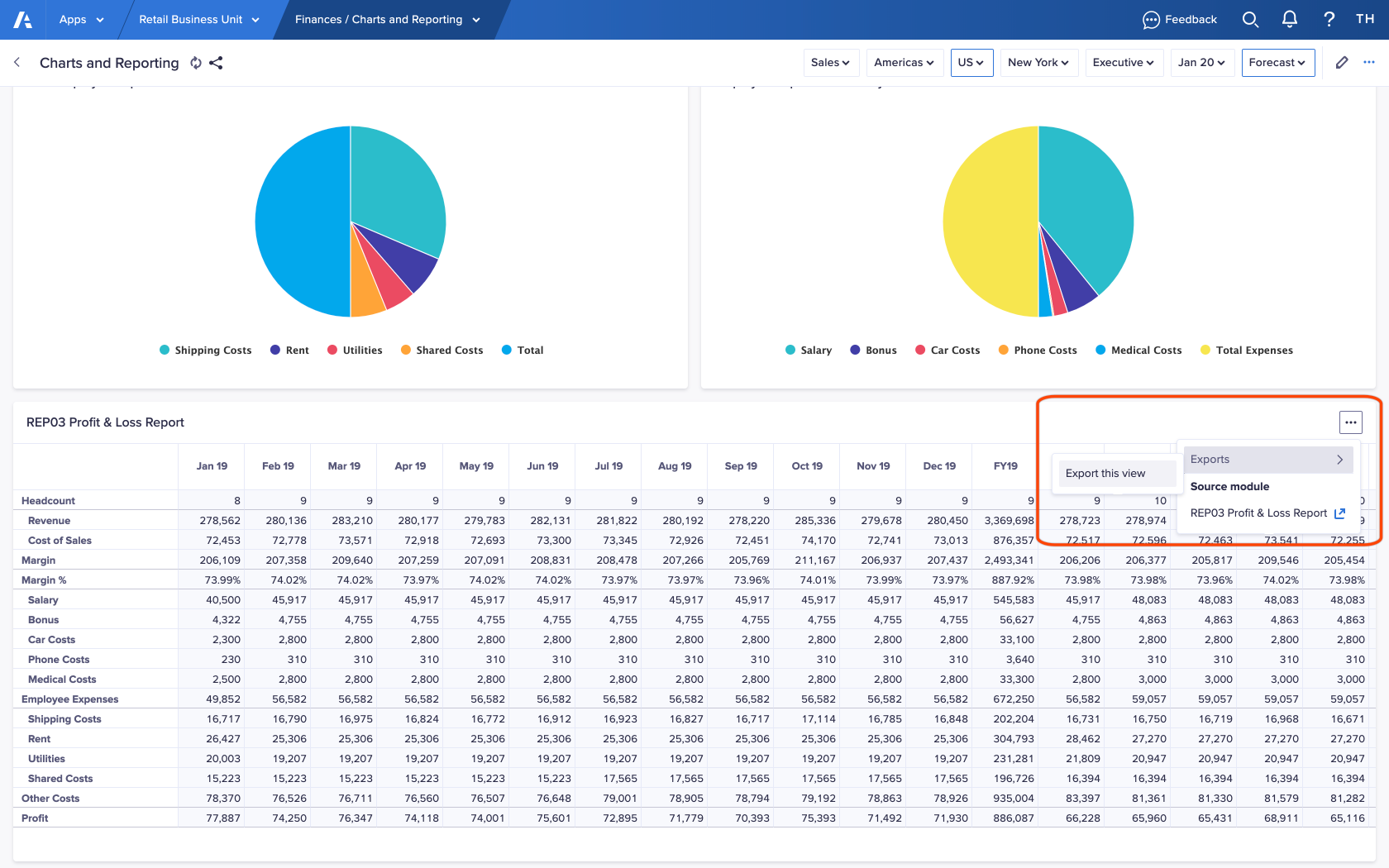 Choose Export this view.
The Export View dialog displays.
Select a file format to export your data to.
The available file types are:

Excel (.xls)
Adobe PDF (.pdf)
Text (.txt)
Excel Open XML (.xslx)
Comma Separated Values (.csv)

Optionally, select Include empty rows to include empty rows within the data export.
Click Export.
When the export is complete, the file downloads to the location specified in your browser settings.