To specify a workspace for your SSO instance:
In the Workspaces tab, specify the workspaces that will use the identity provider. Options are:

All Workspaces
Selected Workspaces
Select the appropriate workspaces from the drop-down list.

Click Save.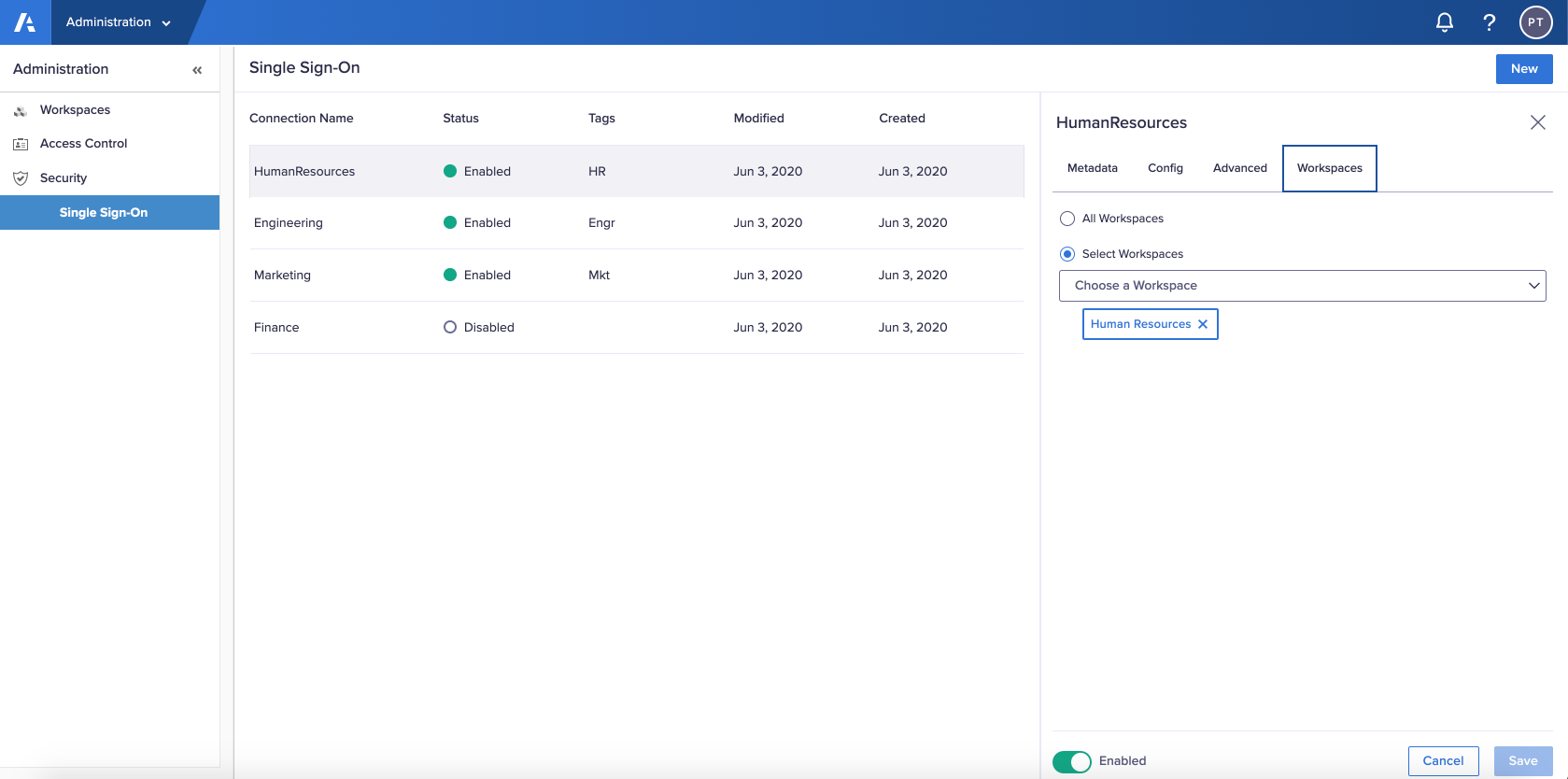 Note: Workspace connections are unique. If you have another connection already configured with a workspace, you cannot associate that workspace with a new connection.
To access the original connection and update it, remove the workspace from the connection and then reassociate it with the new connection.