To display the source module name, and then access the module for a card:
Click in the top-right of a card.
A dropdown displays the module name under the heading Source module.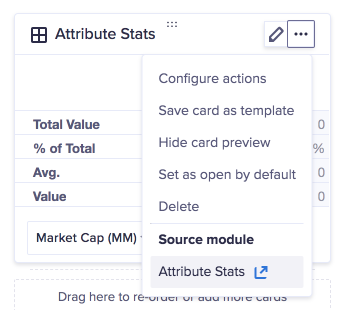 Click the module name.
The source module opens in a new tab. If you enable Use the new model experience in Home > Models, your module opens in the new modeling experience.