On both published pages and pages in designer mode, you can access the source module for a card.
Use this option to learn the location of your data and engage with underlying data directly.
To display the source module name, and then access the module for a card:
Click in the top-right of a card.
A dropdown displays the module name under the heading Source module.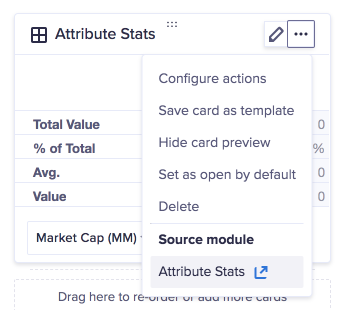 Click the module name.
This opens the model that contains the module.