To add an internal user to, or remove a user from, a workspace:
In Users > Internal, select the user entry in the list.
Click the Workspaces tab within the panel on the right-hand side.
A list of the user's workspaces displays. Workspaces in which the user has an active account display a green checkmark. Workspaces in which the user account is inactive display a red X.
Select the checkmark next to the workspaces to add the user or deselect the checkbox to remove the user.
To select or deselect all the workspaces, click the select all checkbox (the box with a hyphen in it to the right of the search bar).
Click Save to save your changes or click Undo all to revert back to your last saved workspace assignments.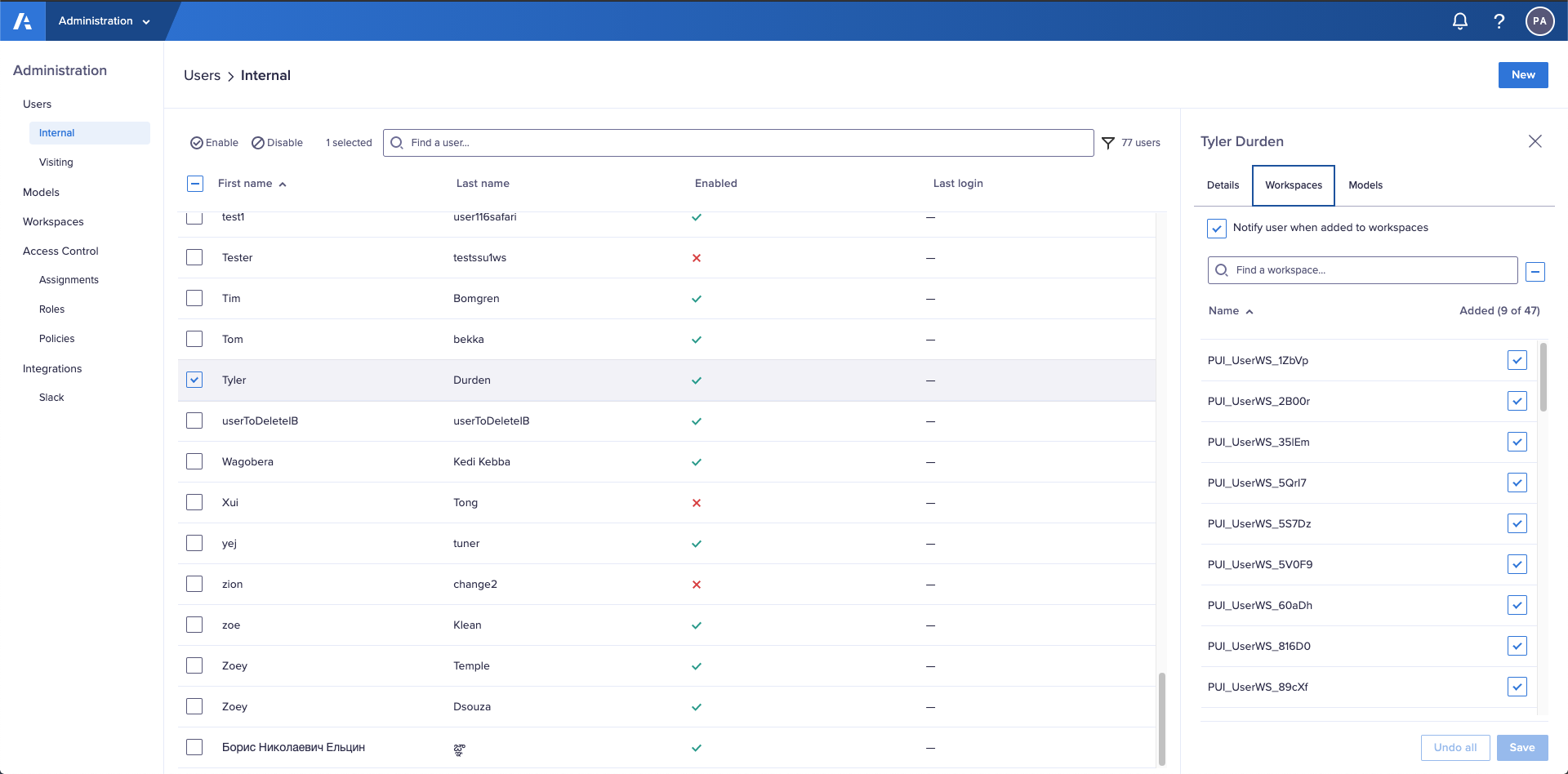 Workspace access
When you assign a user to a workspace through the Administration console, the default access is No Access. Your workspace administrator must assign a subsequent level of access for the user to work in a model. If the user has a No Access permission, the model does not display on the list of models to which the user has access. For more information, see Levels of model access.
Notify the user of workspace assignments
To notify the user of any new workspace assignments, select the Notify user of workspace assignments checkbox. Each time you save a workspace assignment, Anaplan sends an email notification to the user.
If you do not want to send notifications to the user of new workspace assignments, deselect the Notify user of workspace assignments checkbox.