To filter your list of models:
Within the Internal tab, click the filter icon.
Select the type of users to filter by Enabled inside the filter panel.
Select Yes for active users. Select No for inactive users.
The list of users displays dynamically based on your filter selection.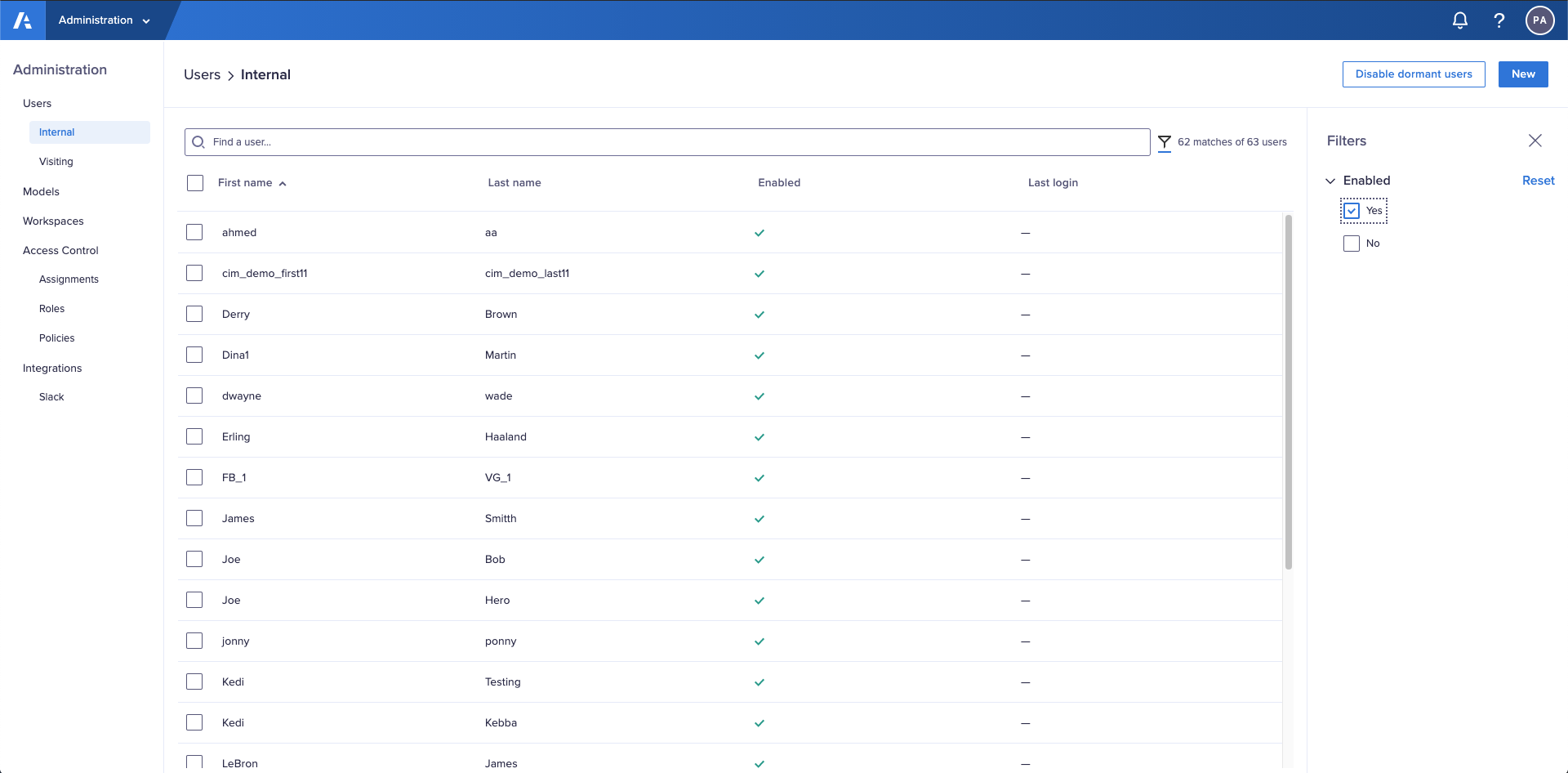 Click Reset to clear your filters in the filter panel.