The goal is to have a board with two cards within the Anaplan User Experience. One card allows you to select which months you want to compare, and another card shows the variance per country.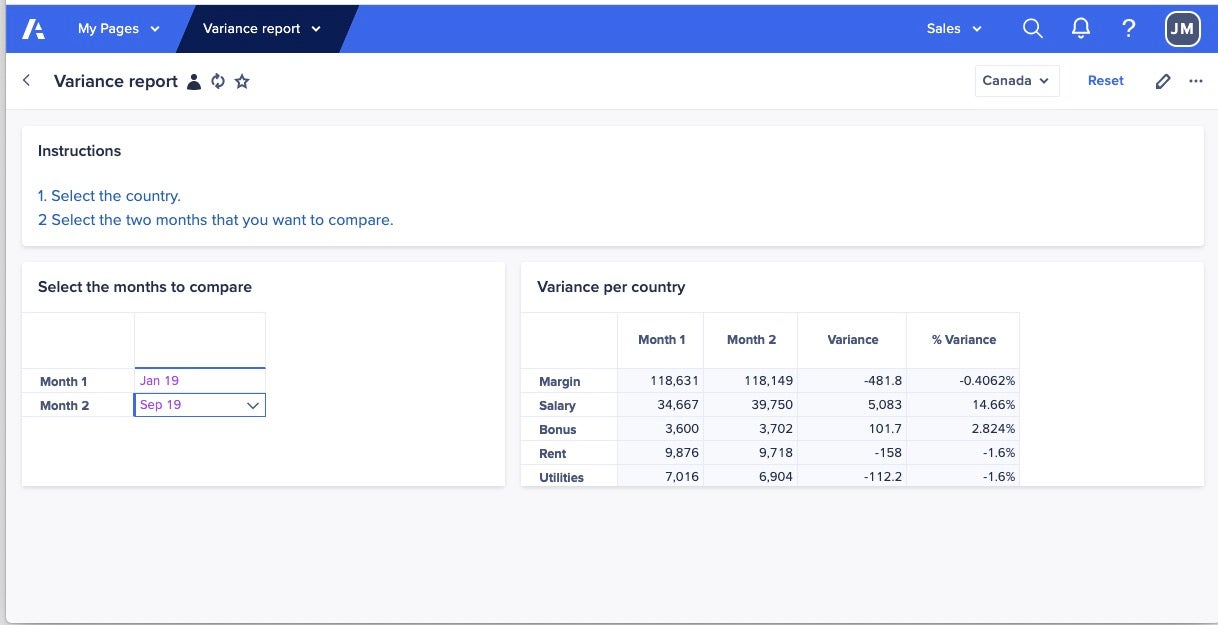 To create this board:
When you've created the board, you can select different months on one card, and see the variance per country reflected on the other.