To view a user's associated models:
In Users, select the user entry in the list.
Click the Models tab within the panel on the right-hand side.
A list of the user's models displays as well as each model's state. You can click on the model name to navigate to that model.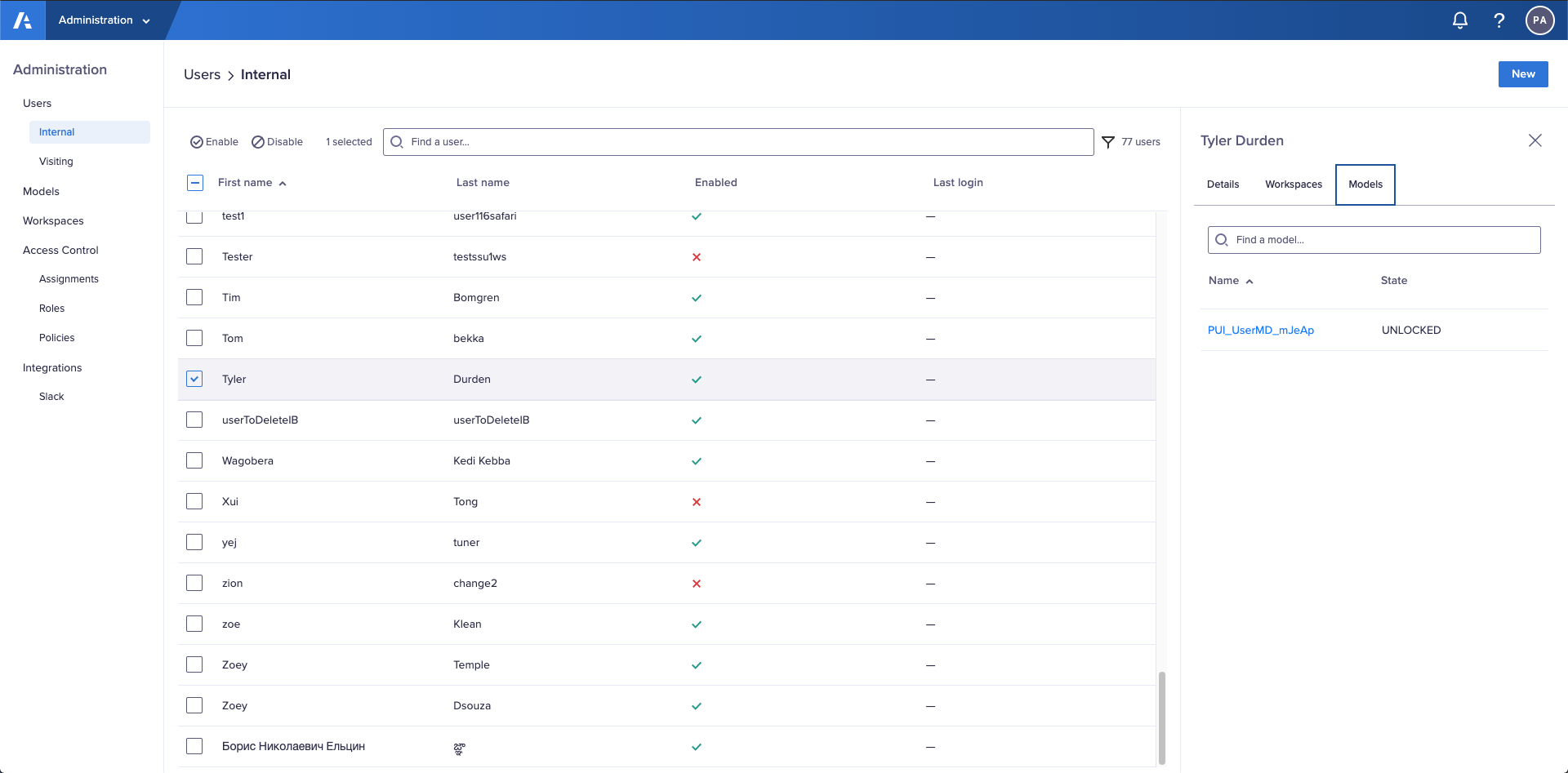 Search the list of models
If you have a long list of models, enter the name of the model you seek in the search box. The list dynamically updates to show only the relevant results.