Remap is an advanced function as you must ensure the dimension structures match between the current and remapped connection.
You might want to remap your connection when the original connection has changed. For example, when you copy or archive a model.
To remap a connection:
Select Remap from the Anaplan ribbon.
The Remap Connection dialog displays.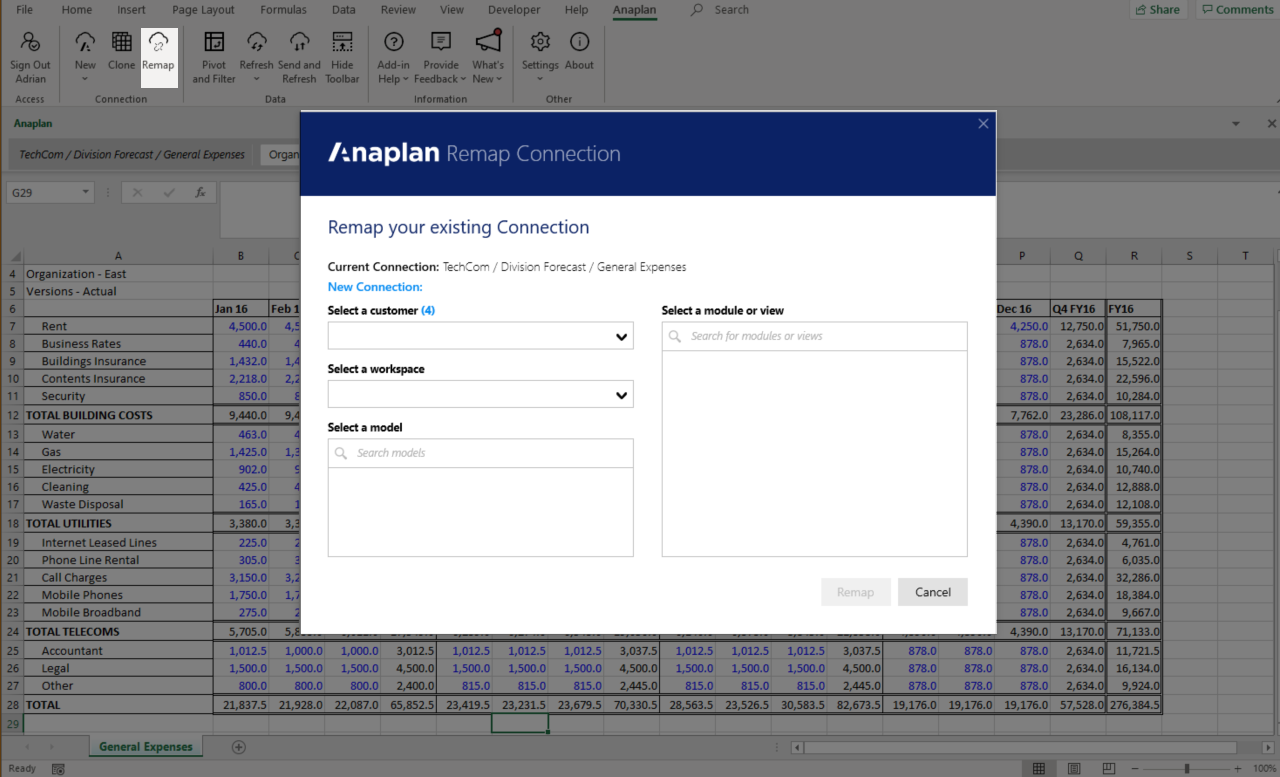 Use the dropdown menus to choose the module or saved view to remap your connection to:

Select a customer.
Select a workspace.
Select a model.
Use the search field to narrow down the list of models.
Select a module or saved view.
Use the search field to narrow down the list of modules and saved views.

Click Remap.
Alternatively, click Cancel to return to your connection.
When you remap, your Excel worksheets are overwritten with data from the Anaplan module or saved view you remap to. To ensure your remap is successful, remap to a module or saved view with a similar structure.
You can clone your connection before you remap to ensure it works as expected.