With Visiting Users you can identify users from partner organizations added to your workspace. You can use the feature to identify users to remove after a partner implementation completes. If you are assigned the User Admin role, you can view a complete list of visiting users in the Administration console.
Navigate to Users > Visiting in the Administration console. The Visiting tab displays all users with different native tenants who are assigned to workspaces to your tenant. The entries display in alphabetical order by first name.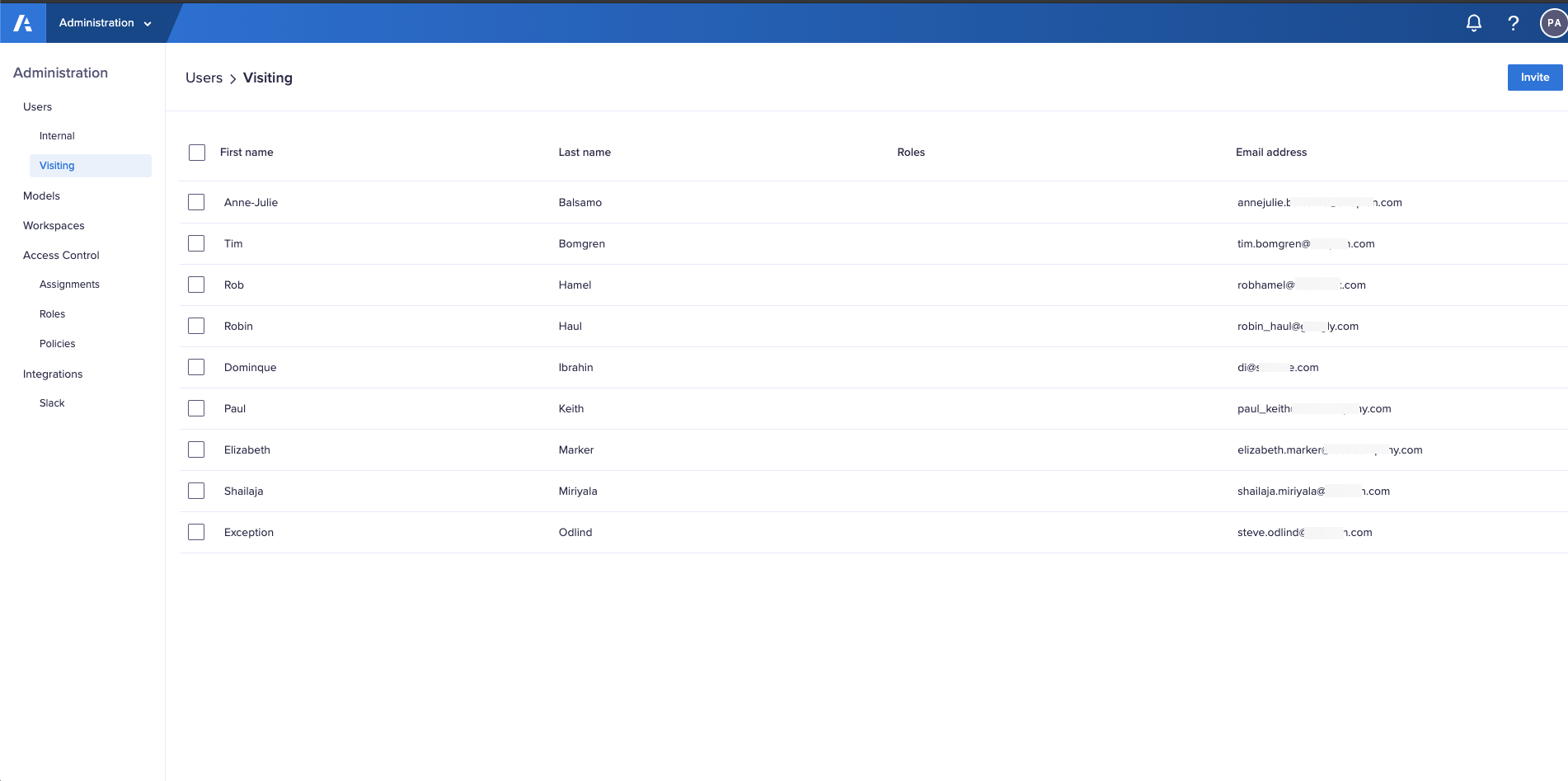 From this tab you can view the user's:
First name
Last name
Assigned role in the tenant.
Email address
Click a column header to sort entries by the column value.
Learn how to: