You must show the sidebar before you sign in to the Add-on for the first time.
If you sign out, you can show and hide the sidebar just as if you were signed in. When you sign out, the sidebar remains open, but all menu options are grayed out except Sign in and Help and about.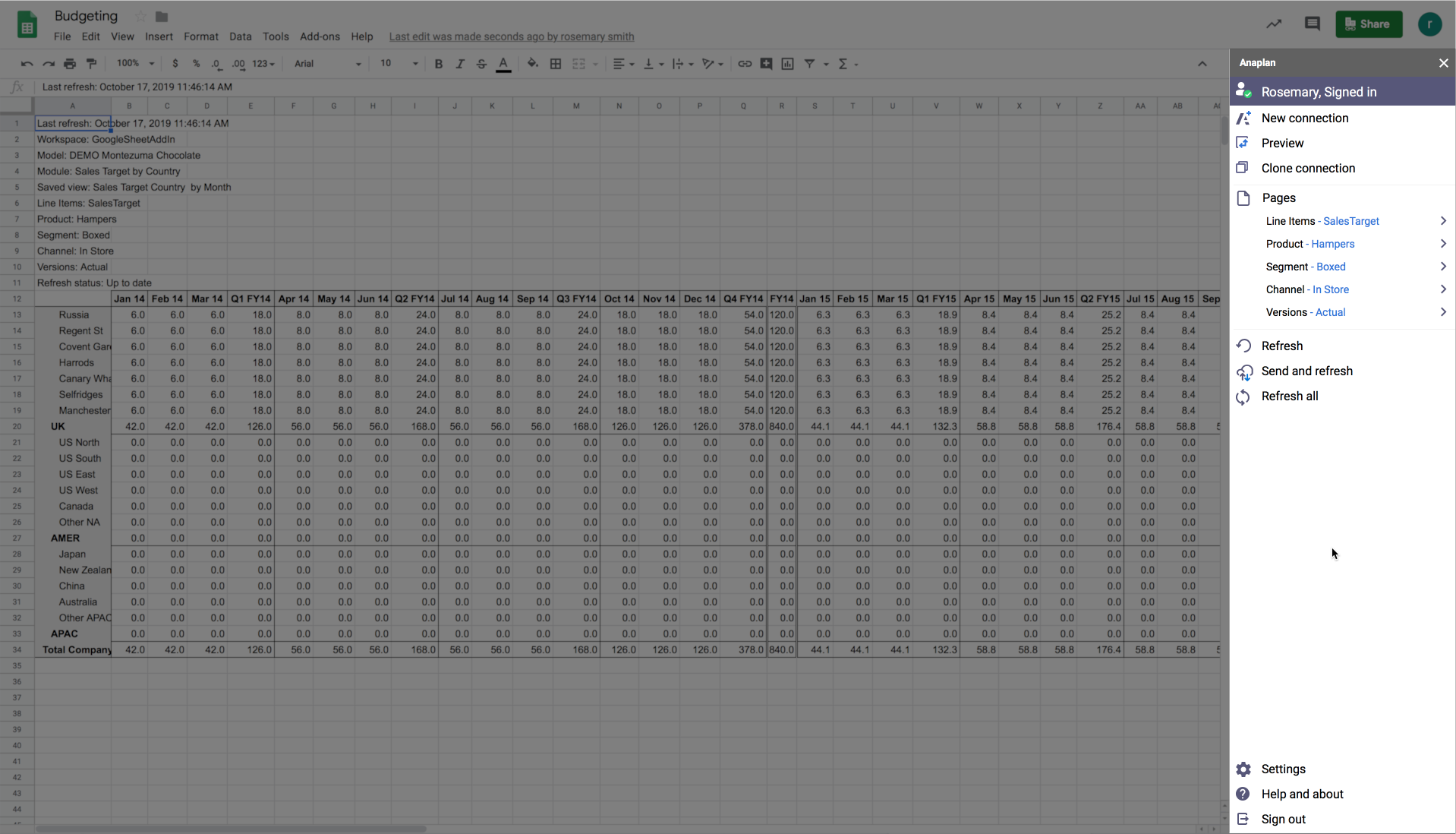 The sidebar displays these options:
To show the Anaplan sidebar:
Go to Add-ons > Anaplan Add-on for Google Sheets.
Select Show sidebar.
The Anaplan sidebar displays.
To hide the Anaplan sidebar:
Click the cross in the top right of the sidebar.
The sidebar closes.