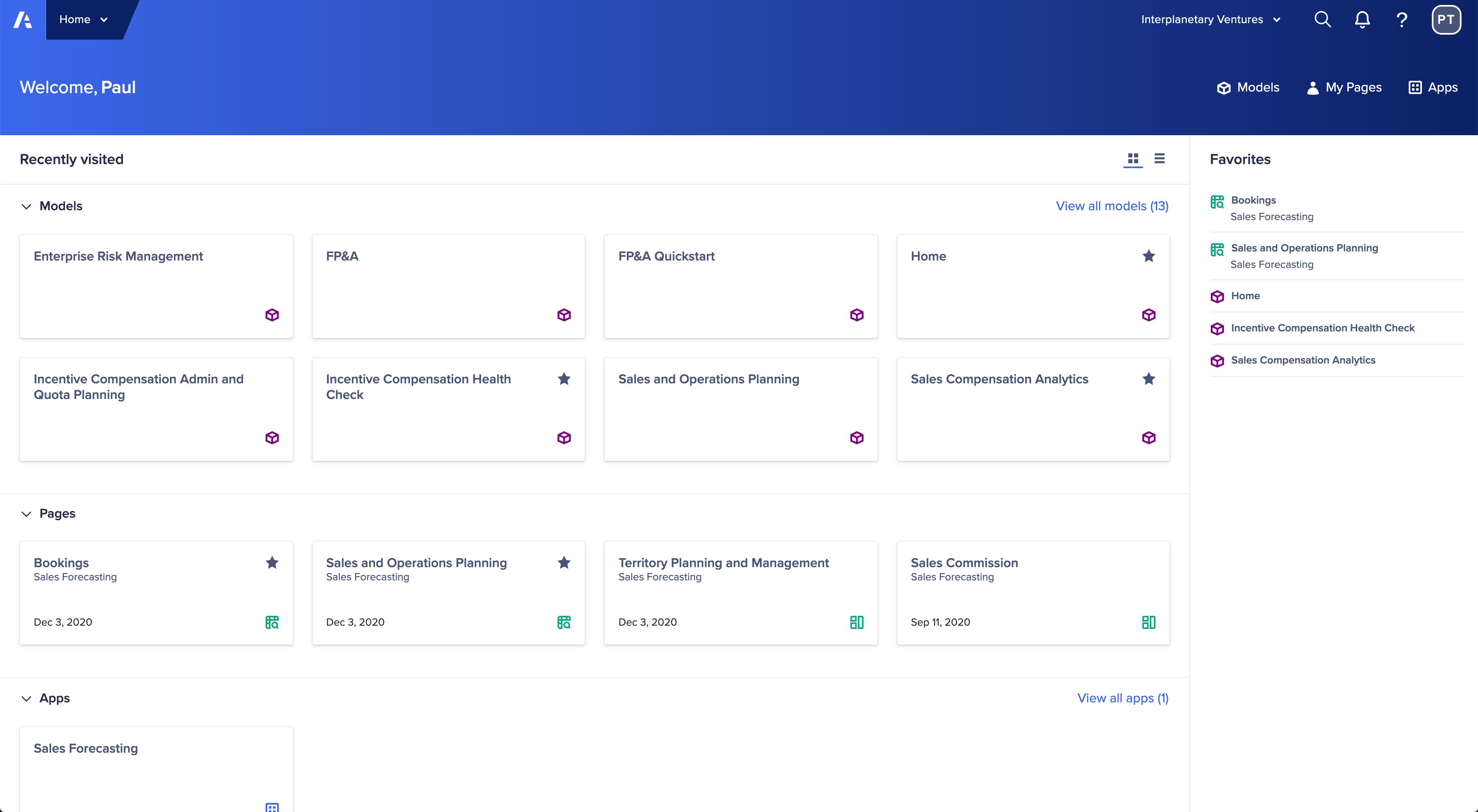 Home organizes your content by categories, and by most recent activity. To assist navigation of these categories, you can select the chevron next to the category title to expand or collapse the categories. These categories are:
On the right-hand side of Home a list of your favorite models, apps and pages displays.
Home also offers common navigation components to use throughout Anaplan. The navigation experience will be the same whether you are in a model or an app, including search, notifications, help and account management.