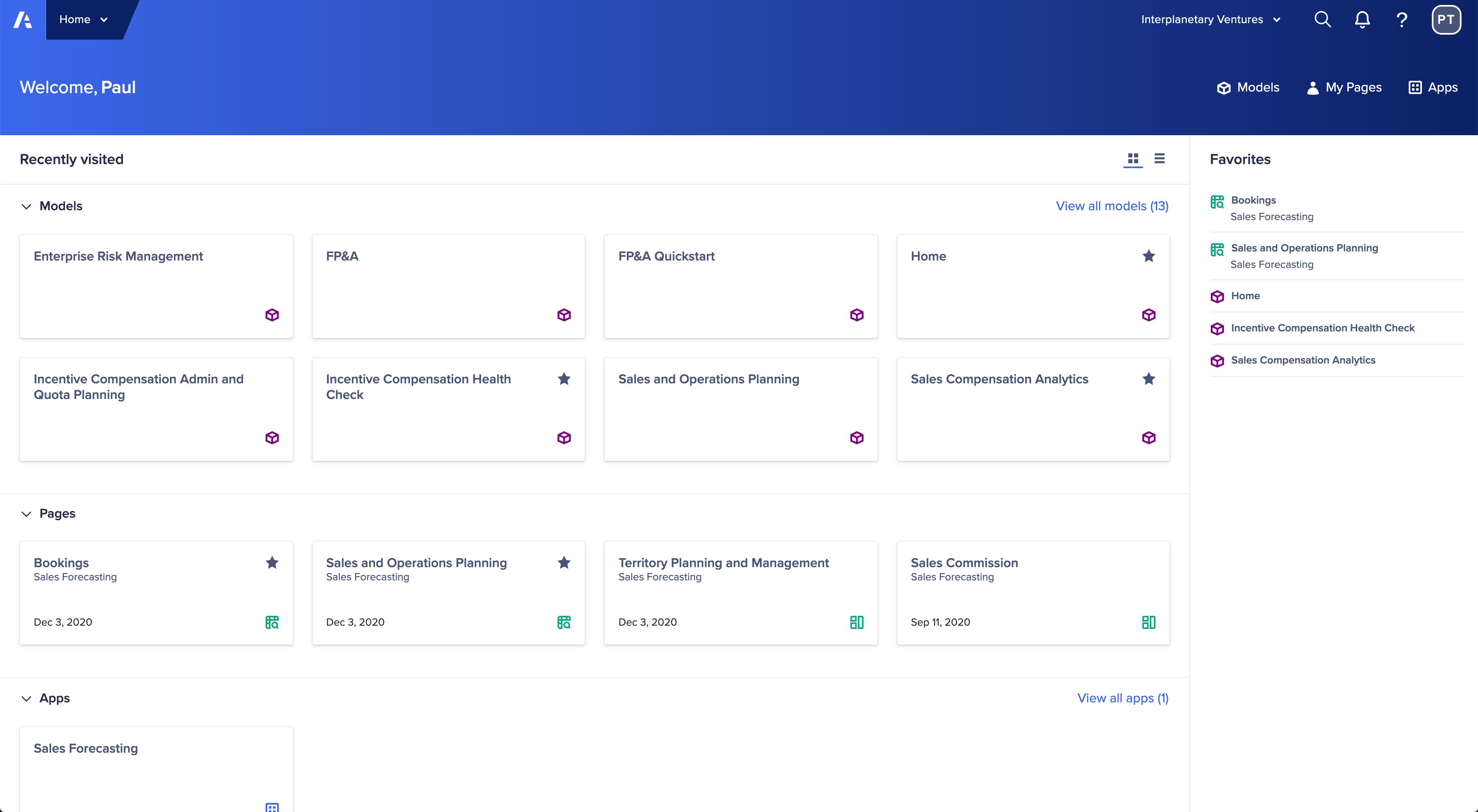 Note: You can access the Anaplan Home from the Application menu. For more information, see Access Home.
Anaplan Home organizes your content by categories, and by most recent activity. To assist navigation of these categories, you can click on the chevron next to the category title and collapse or expand the categories. These categories are:
Anaplan Home also offers common navigation components to use throughout Anaplan.