Welcome to your Anaplan user experience! This page gives an overview of some key concepts.
Page builders can:
You can see a list of all the pages in an app on the App contents screen.
Use boards to create visually-striking, interactive dashboards that display high-level information, like key performance indicators and charts.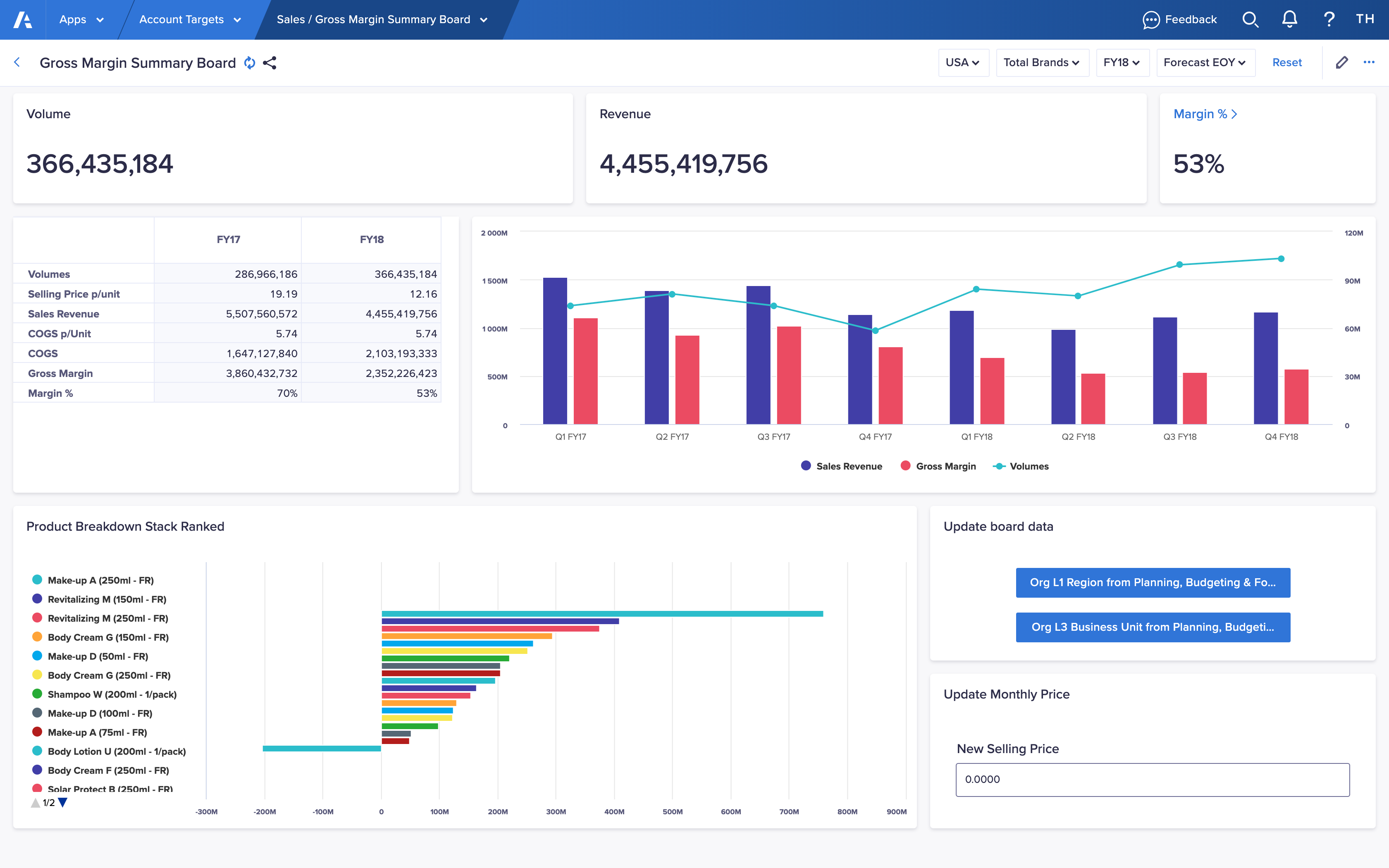 Worksheets offer large grids for you to edit and analyze detailed data.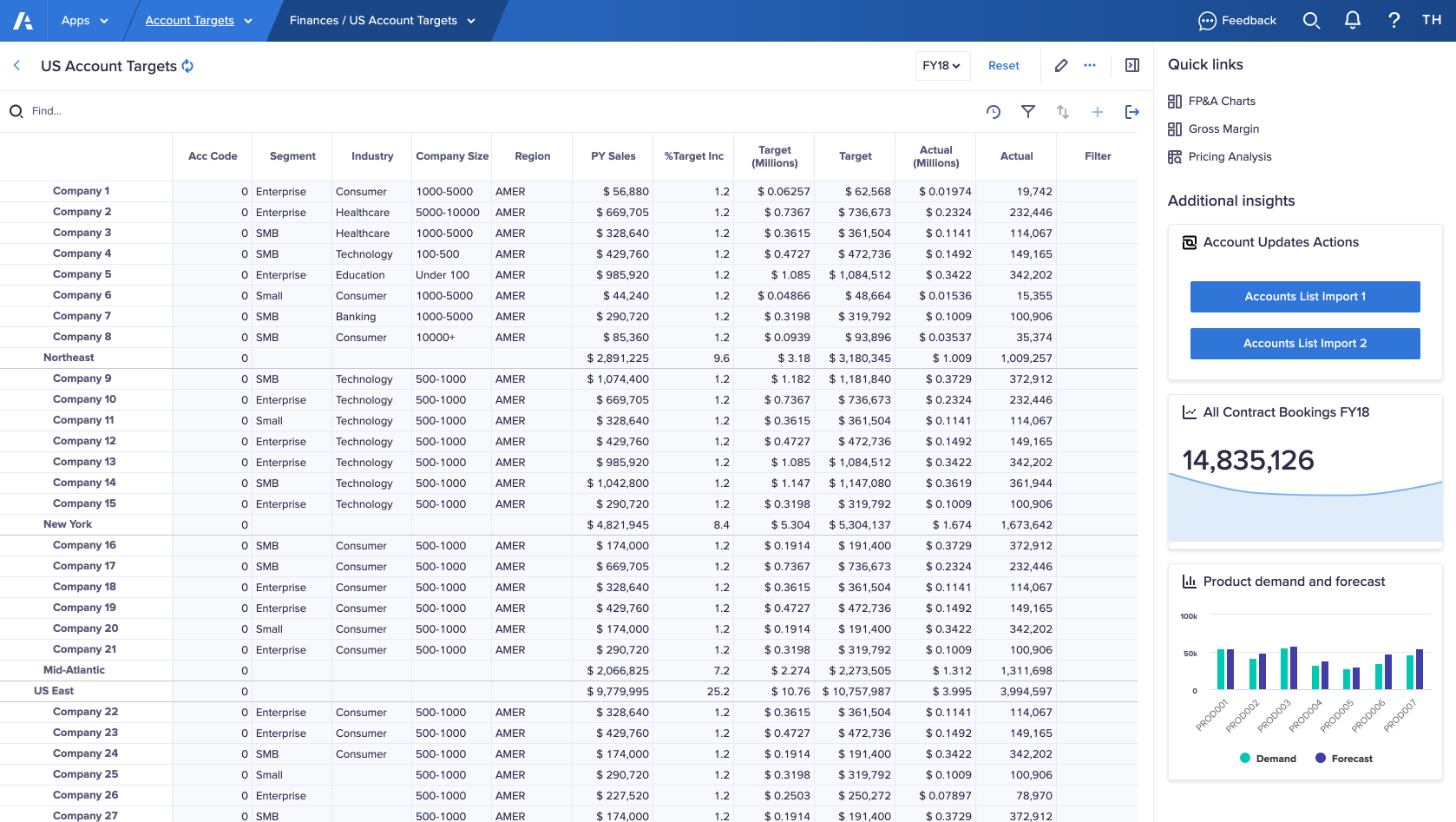 Reports offer structured sets of slides with format options and a free-form layout designer.