Select a user entry to view the relevant details. The Profile tab provides a read-only view of the user profile.
To view a user profile:
In Users, select the user entry in the list.
In the panel on the right-hand side, click the Profile tab (selected by default).
The user profile displays.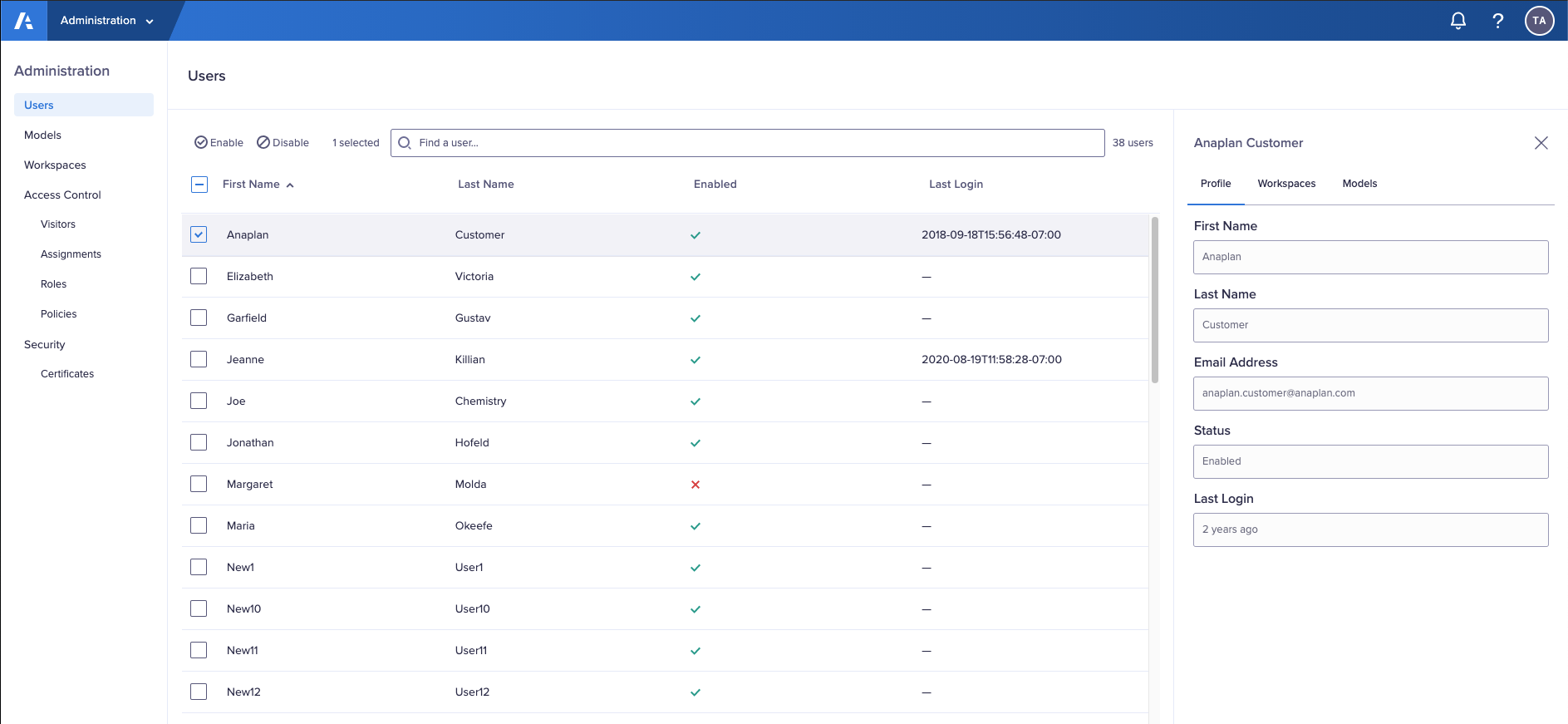 Profile detail
Description
First Name
The first name on the user profile
Last Name
The last name on the user profile
Email Address
The email address associated with the user profile
Status

The user account status. Values are:

Enabled for active users

Disabled for user accounts that are not active

Last Login
The last time the user logged in to the tenant