In the Users > Internal tab, select a user entry to view the relevant details. The Details tab provides a view of the internal user's profile details.
To view a user profile:
In Users, select the user entry in the list.
Click the Details tab (selected by default) within the panel on the right-hand side.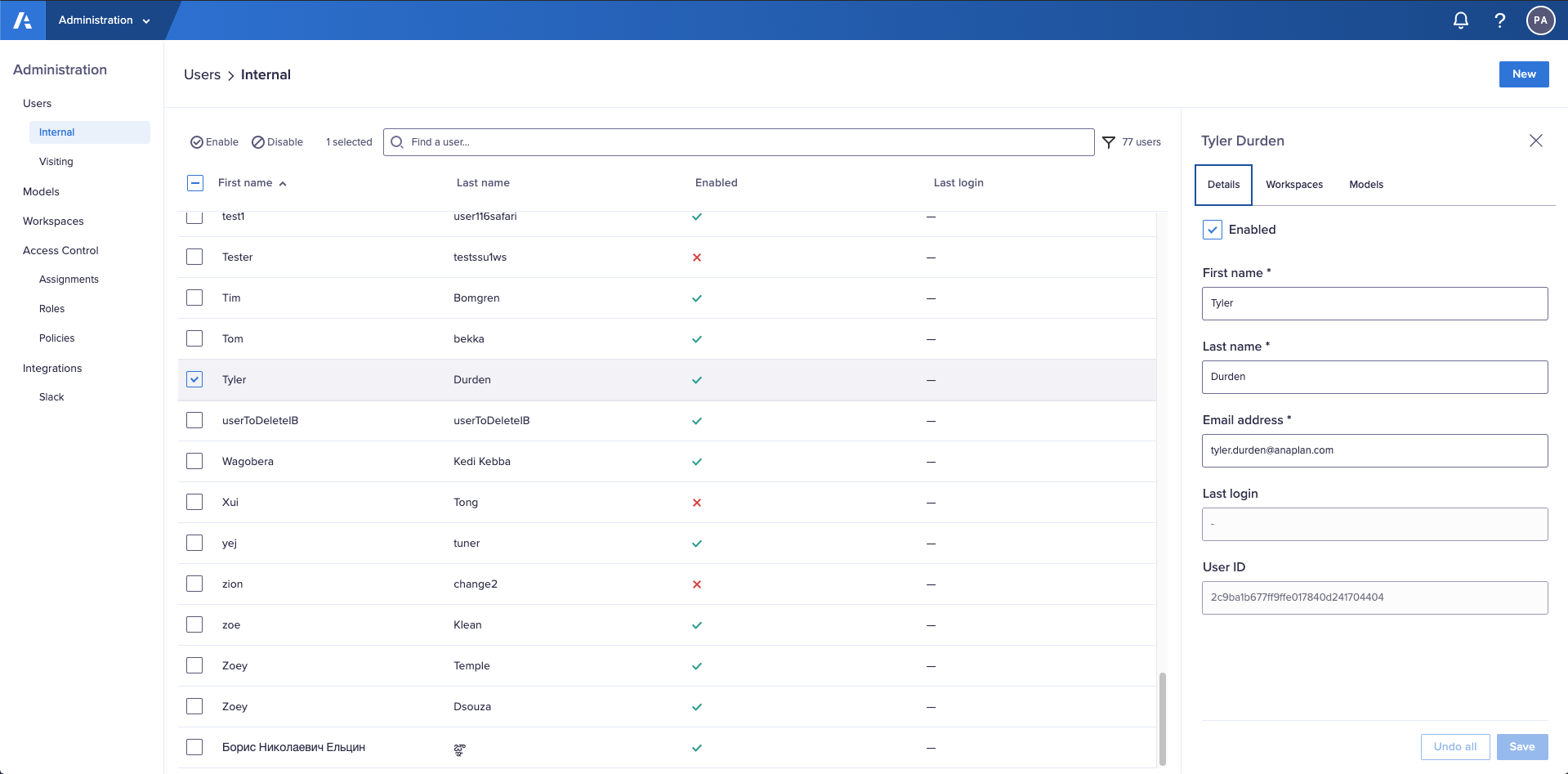 | | |
| --- | --- |
| Profile detail | Description |
| Enabled | The user account status. To change this setting, see Enable or disable internal users. |
| First Name | The first name on the user profile. |
| Last Name | The last name on the user profile. |
| Email Address | The email address associated with the user profile. |
| Last Login | The last time the user logged in to the tenant. |
| User ID | The Anaplan-assigned ID for the user. |
To edit user details:
Modify any of the editable elements (Enabled, First Name, or Last Name).
Click Save.