Use worksheets to analyze and edit data at its most granular level, on the mobile app.
Worksheets are interactive grids that display data from Anaplan models.
When a page builder creates a worksheet, they select a module view that provides you with the most relevant data for planning and analysis.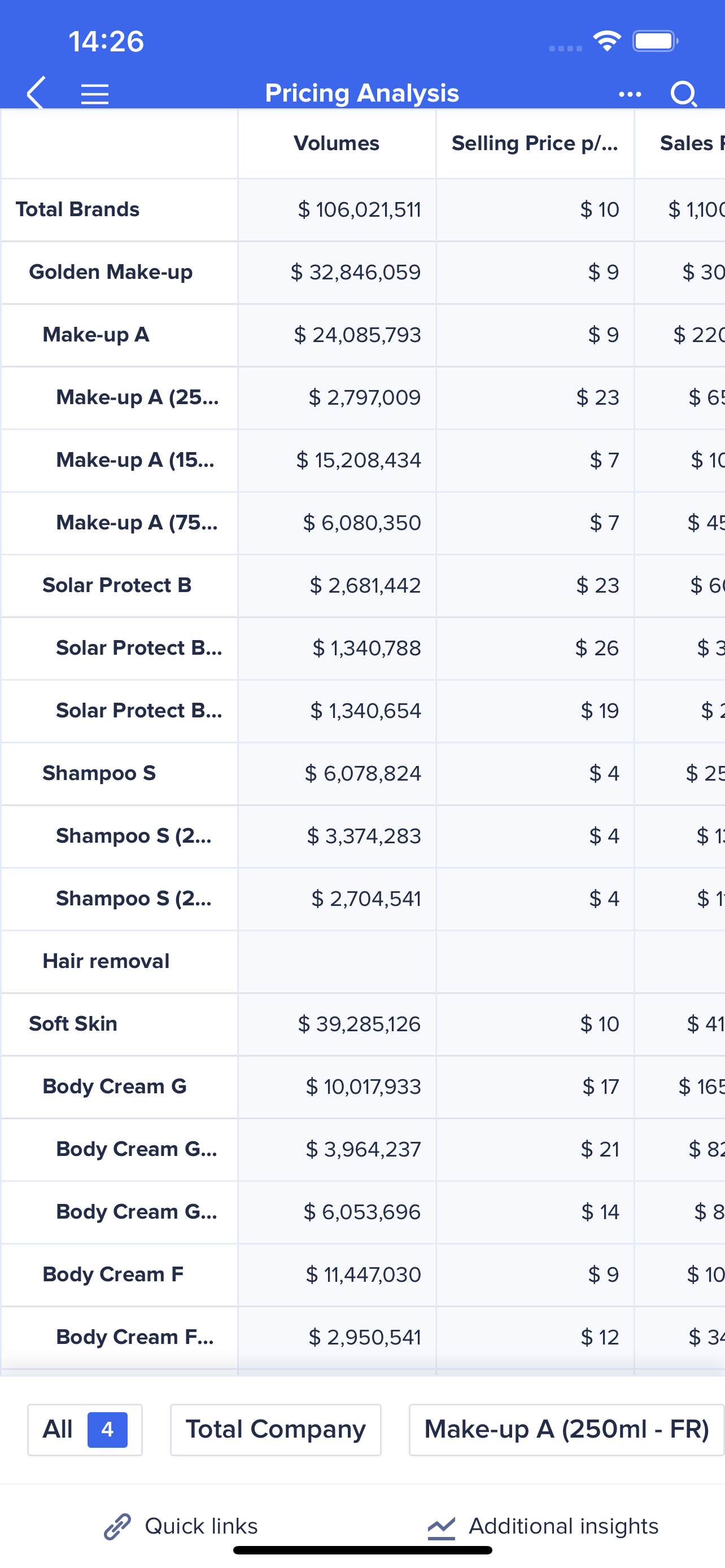 Learn how to: