When you successfully log in, you will be taken to the mobile home screen.
The mobile home screen enables you to explore the:
Recents tab
This is the default display and shows up to 10 of the pages you have recently viewed on either the desktop or mobile app.
Favorites tab
This shows a list of models and pages you've marked as favorites.
My Pages tab
On mobile, you can only view and interact with your personal pages. You cannot create new personal pages.
Apps tab
This contains a list of your app's pages, organized by category. It displays the same boards and worksheets you access on the desktop.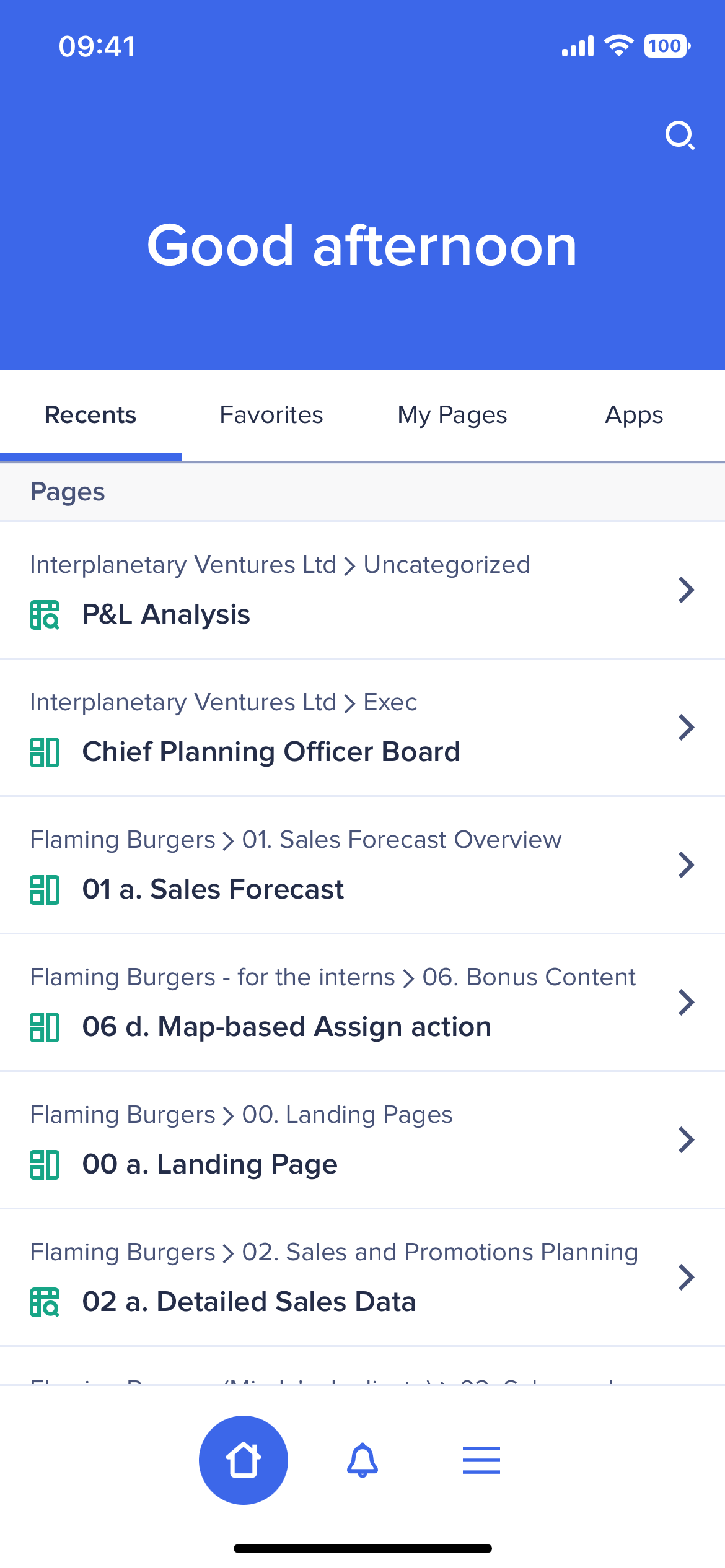 Learn how to: