To view information about the users in your Anaplan environment, navigate to Users in the Administration console.
The Users tab displays all users in your tenant in alphabetical order, by first name.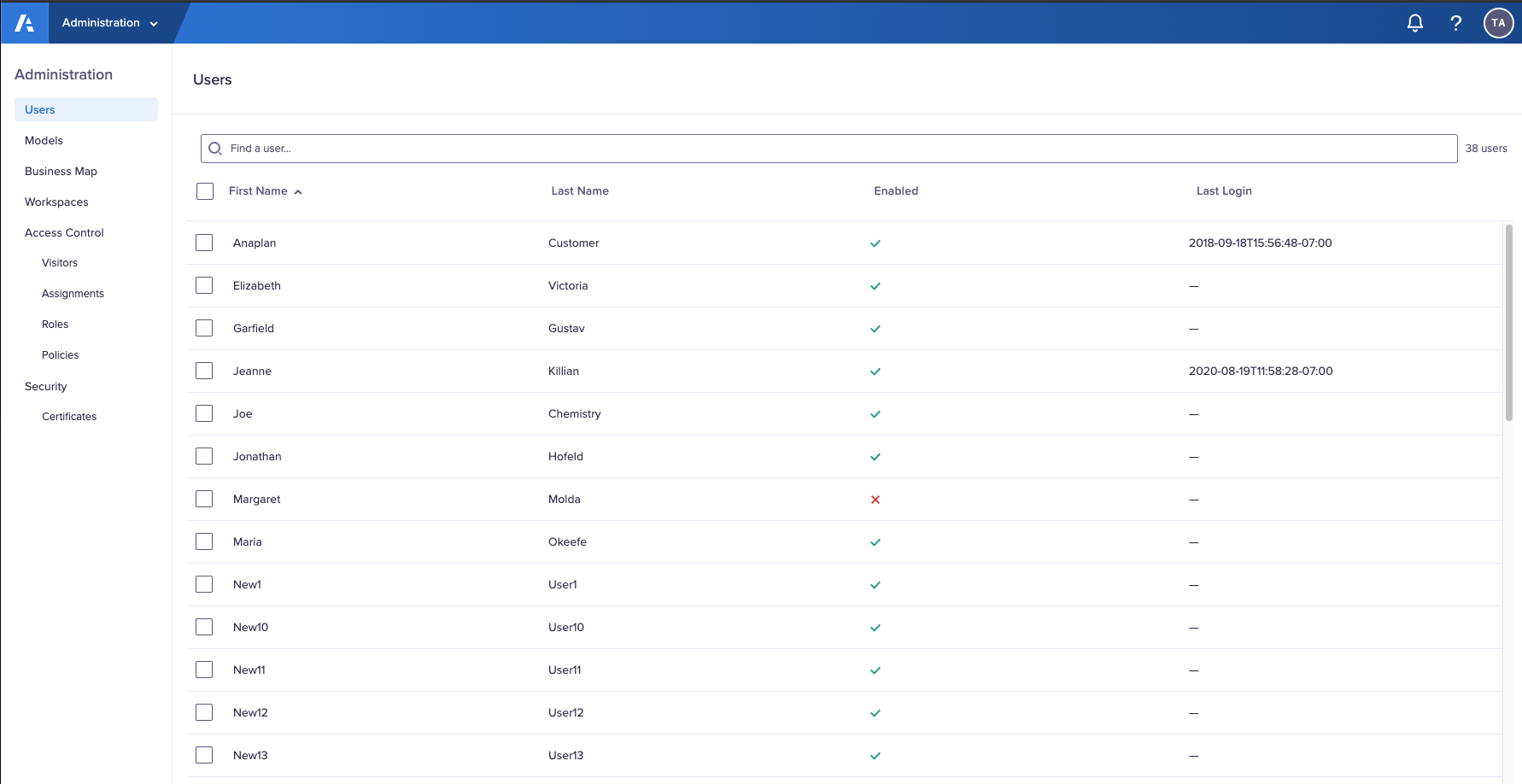 From this tab you can view:
The user's first name
The user's last name
The user's status. A green checkmark indicates the user account is enabled in the workspace. A red X indicates the user account is inactive.
The last time the user logged into the tenant
Click the column headers to sort by the column value.
Learn how to: