To view information about the users native to your Anaplan tenant, navigate to Users > Internal in the Administration console.
The Internal tab displays all users native to your tenant in alphabetical order by first name.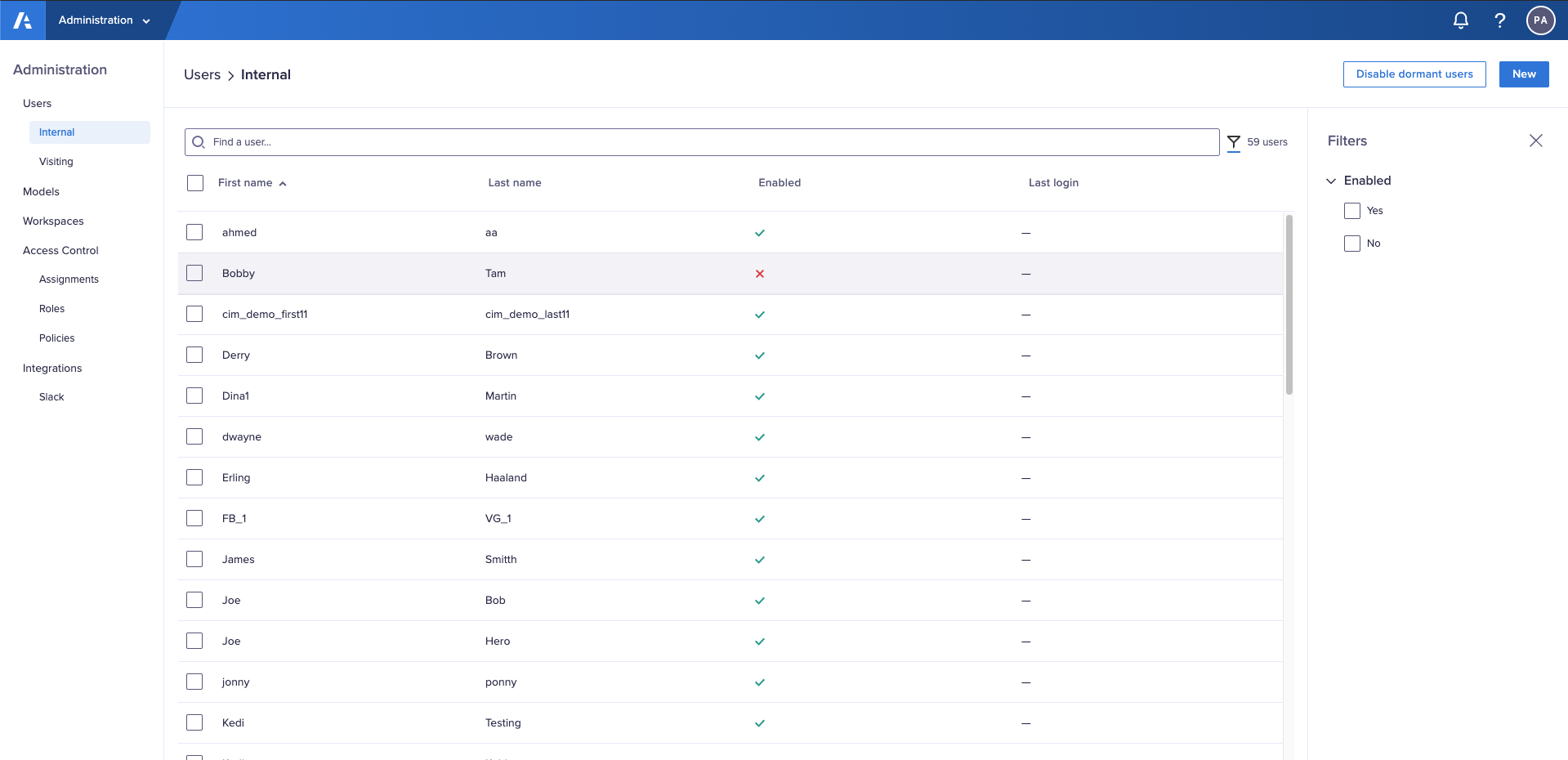 From this tab you can view the user's:
First name
Last name
Enabled status. A green checkmark indicates the user account is enabled in the workspace. A red X indicates the user account is inactive.
Last login time
Click a column header to sort the entries by the column value.
Learn how to: