Add a comment to any type of card that is on a board for a particular context selection. Use @ to tag someone in the comment.
To comment on a card:
Open a board page.
Each card displays a Comment icon in the top-right corner.
If there are comments within the current context selection, the Comment icon indicates that there are comments on the card. You can view and contribute to the conversation.
If there are no comments on the card, the Comment icon displays as Add comment that enables you to start a conversation.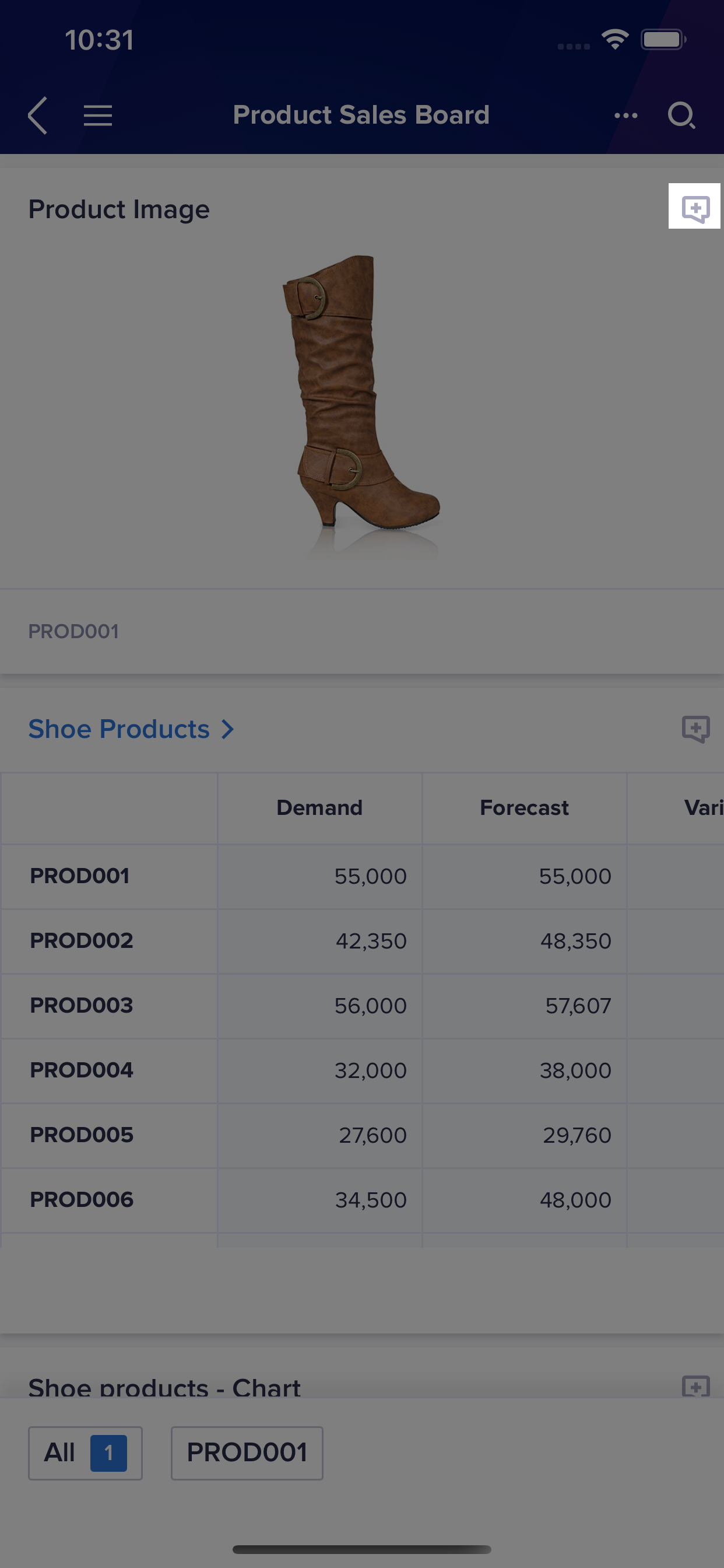 Tap the Comment icon to maximize and comment on that card.
Alternatively, tap to maximize the card first and then tap the Comment icon, displayed in the top-left corner.
The Comment panel displays. You can drag the panel to expand it to full screen.
Type a comment in the text field at the bottom of the screen.
To mention someone in the comment, tap @ and type their name. If it displays, select it.
You can mention anyone who has access to the page.
Tap the Post icon.
The comment is posted. If you've mentioned someone, they receive an email notification.
To close the panel, tap the minimize icon in the top-left corner.