When you choose a value on a context selector, you change the data displayed on a page to that of the selected value.
If a page has context selectors, you'll see an All button at the bottom-left of the page. The number in the blue box to the right of All indicates how many context selectors there are on the page.
Context selectors are determined by a page builder.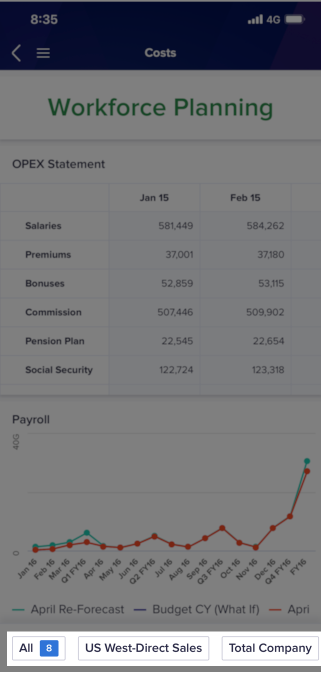 If you do not see any context selectors at the bottom of the page, it may mean:
Learn how to: