Pivot enables you to move your dimensions (for example, lists, line items, time, or versions) between rows and columns, or display them as page selectors.
There are two types of view: module views and custom views. Module views are created in the source module; their dimensions are fixed and cannot be pivoted. Custom views are created in the primary grid, enabling you to customize the grid. Only custom views can be pivoted.
To pivot the view of the data:
In designer mode, click Select view.
The Select primary grid dialog displays.
Select Custom views.
A list of the modules in your model displays.
Select the module that contains the grid you want to pivot.
Select the pivot icon from the toolbar at the top right of the preview.
The Pivot data panel displays.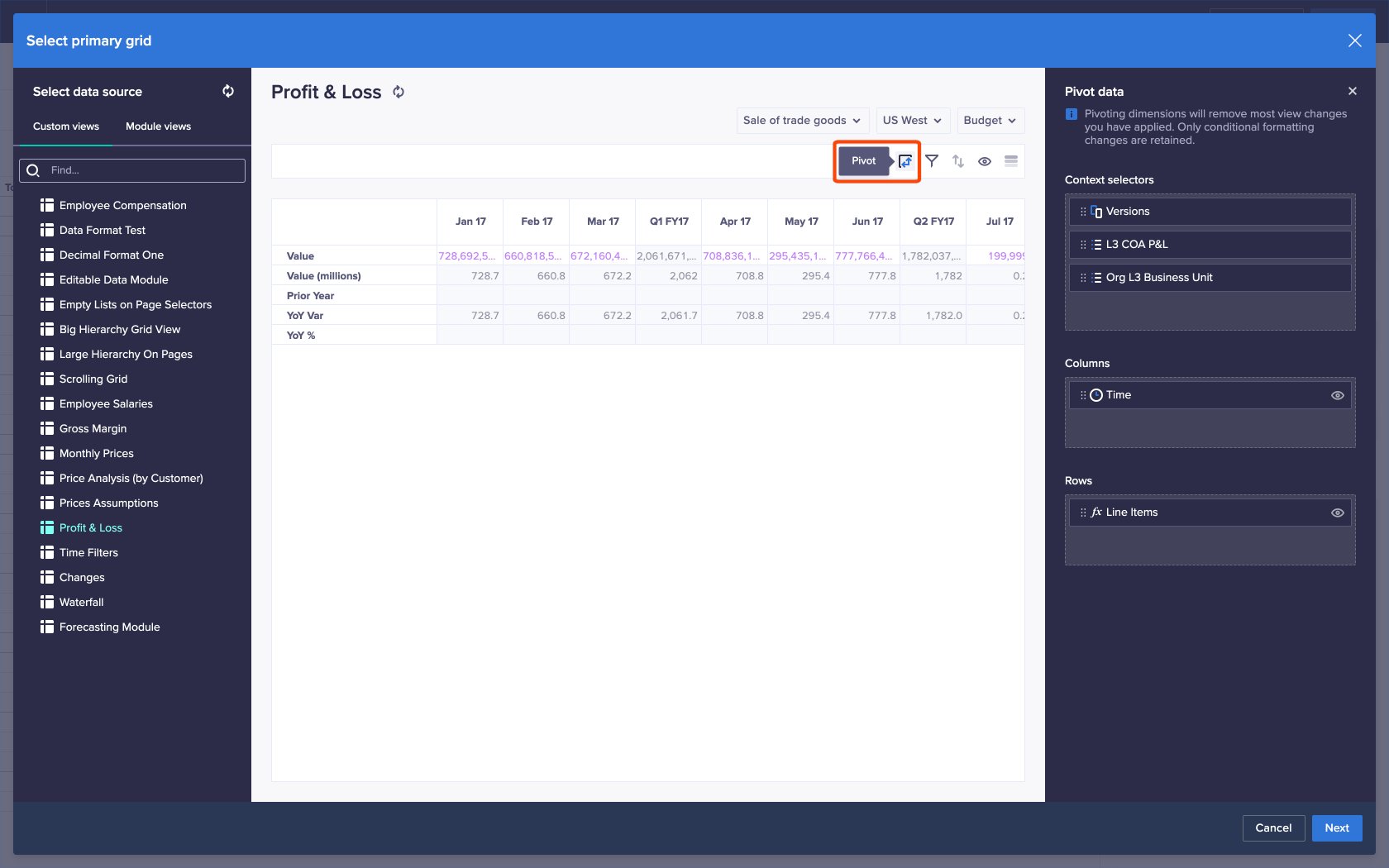 In the Pivot data panel, drag dimensions to the required Context selector, Column or Row, and drop the dimension when a solid horizontal line displays at the position you want.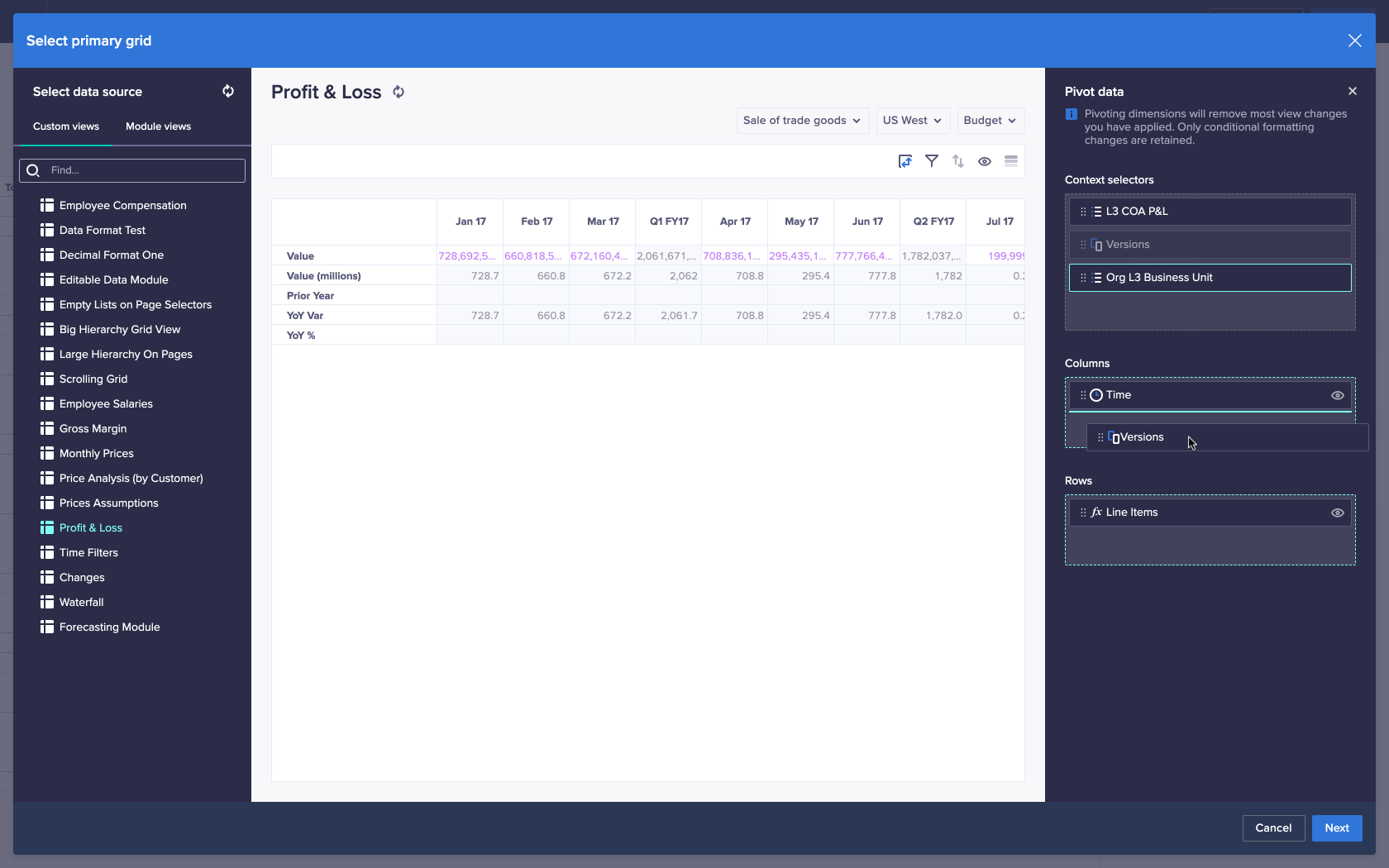 Optionally, swap two dimensions. Drag one dimension over the top of another and drop it when the outline of the dimension changes color.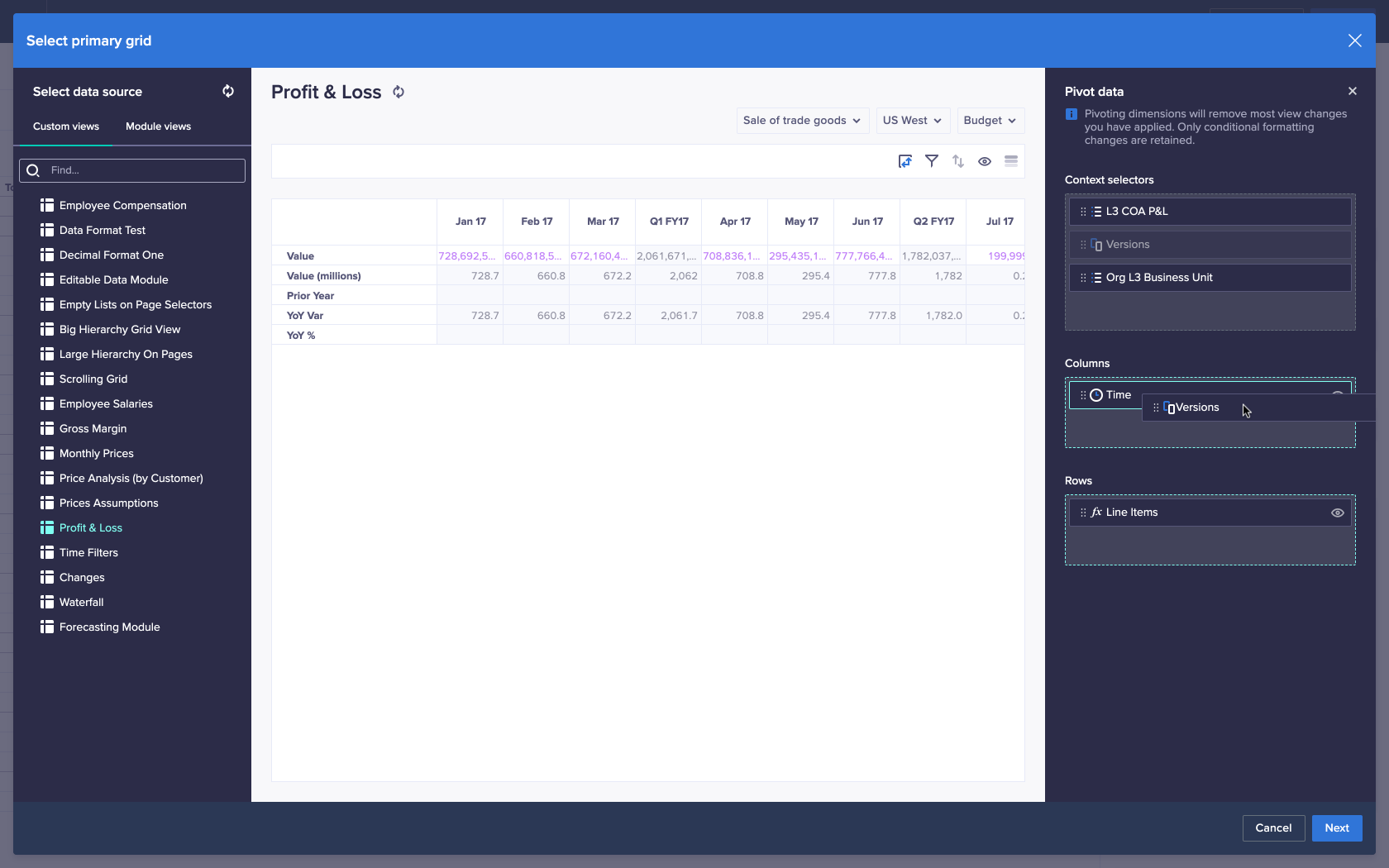 To close the Pivot data panel, click the pivot icon or the X in the top-right of the panel.