When you create a page, you need to choose a layout, the workspace, and source model for the data you want to display. You need access to the workspace and model, and for app pages you need the Page builder role.
Each page can only display data from a single source model at one time. However, after you create your page, you can change the source model via Page settings.
If you have a Professional or Enterprise subscription, a workspace administrator can enable multiple source models for a page after page creation. This enables you to switch between source models. However, you can only select one model as the source model when you create a page.
Learn when to use a worksheet, board, or report page.
To create a page:
Open the app to which you want to add a page, or create a new app.
Click Create a page.
The Create a page dialog displays.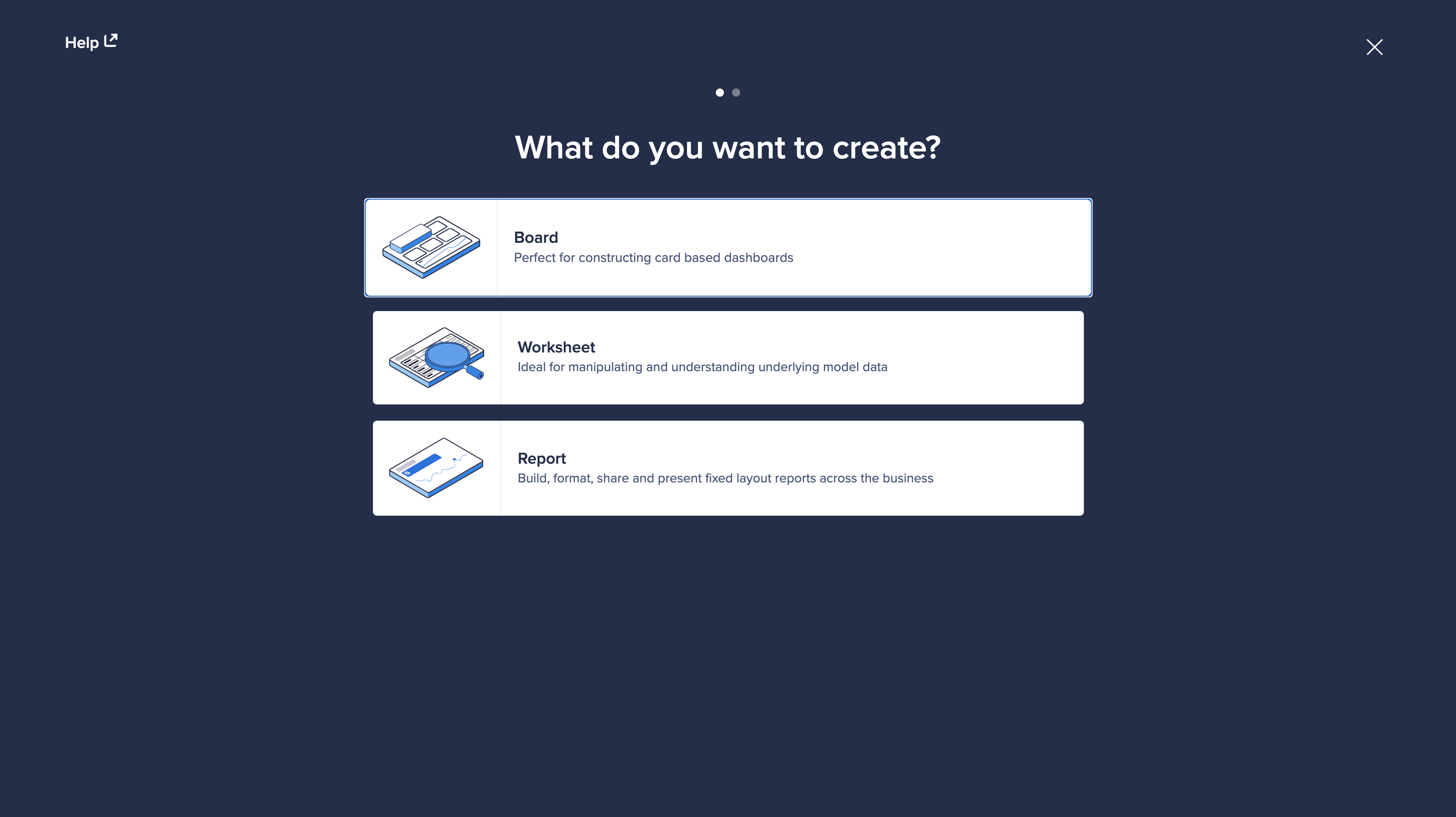 Select the type of page you want to build. You can select either a board, worksheet, or report.
The second step of the page creation dialog displays.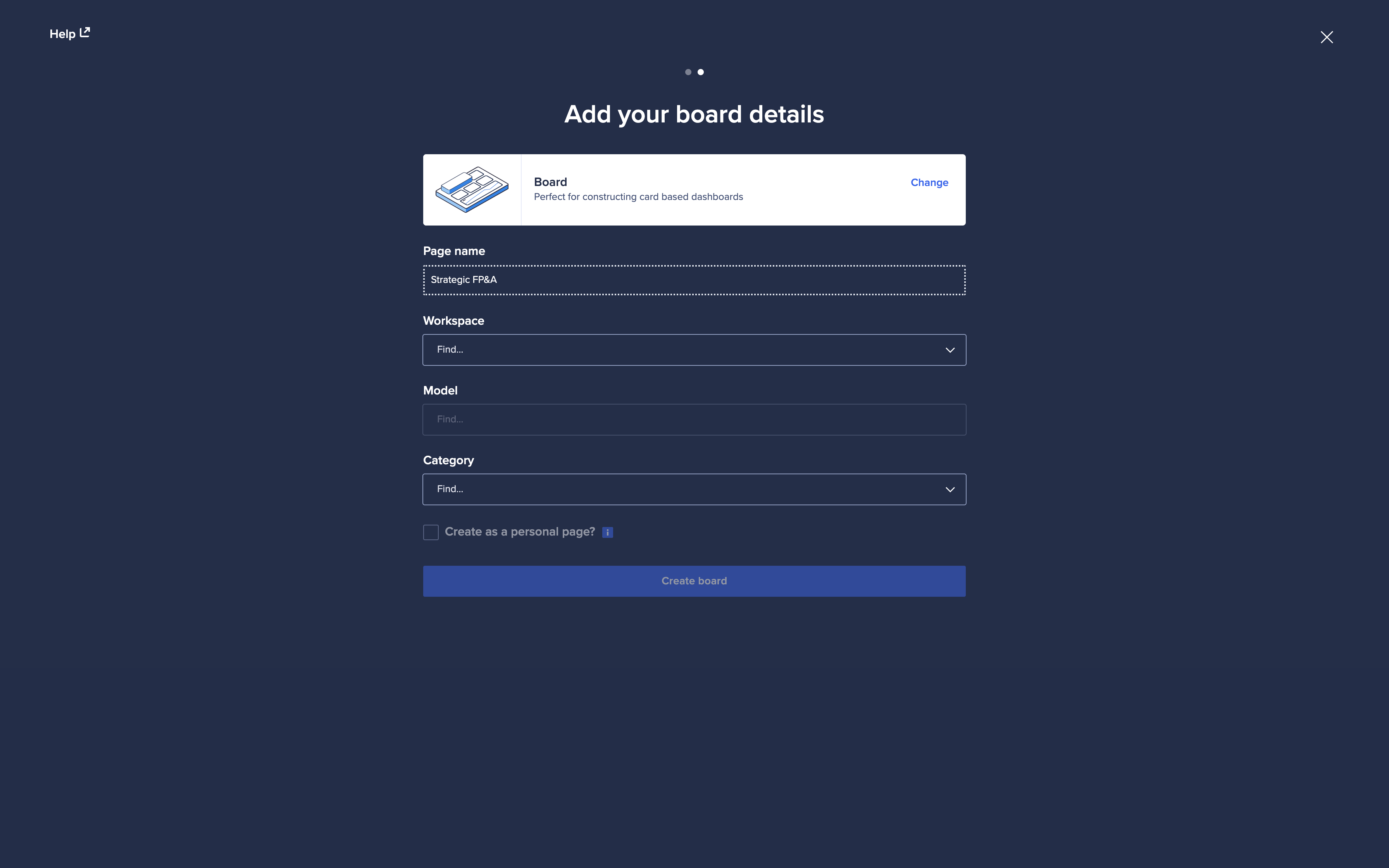 Enter the details for your page:

In the Page name field, enter a name for the page.
From the Workspace dropdown, choose the workspace containing the model you want to use.
From the Model dropdown, choose the model containing the data you want to display.
Optionally:

from the Category dropdown, choose the category to which you want to add the page. If you have not created any categories, the dropdown displays No results.
for boards and worksheets, toggle on Create as a personal page to create a personal page, or off to create an app page.

Click Create board, Create worksheet, or Create report, depending on the type of page you've selected.
Your new draft page opens in designer mode.
Warning: You need to save or publish your page in order to keep your changes.