You can export your data and worksheets from Anaplan in three layouts: Grid, Tabular Single Column, and Tabular Multiple Column. The layout for your export actions must be set in the source model by a workspace administrator before being added to a page.
You can configure a worksheet toolbar to contain a button that enables end users to export data in the format defined in the source model.
You can also use action cards to enable end users to run export actions on a worksheet or a board. To learn how to add an action card to a board or worksheet, see Configure an action card.
Add an export action to a worksheet toolbar
To add an export action to the toolbar of the worksheet you are building:
Open your worksheet in designer mode.
Click Edit toolbar actions.
Select Exports.
The export actions displayed are defined in the source module.
Type part of the name of an action into the Find... field to narrow down the list of exports.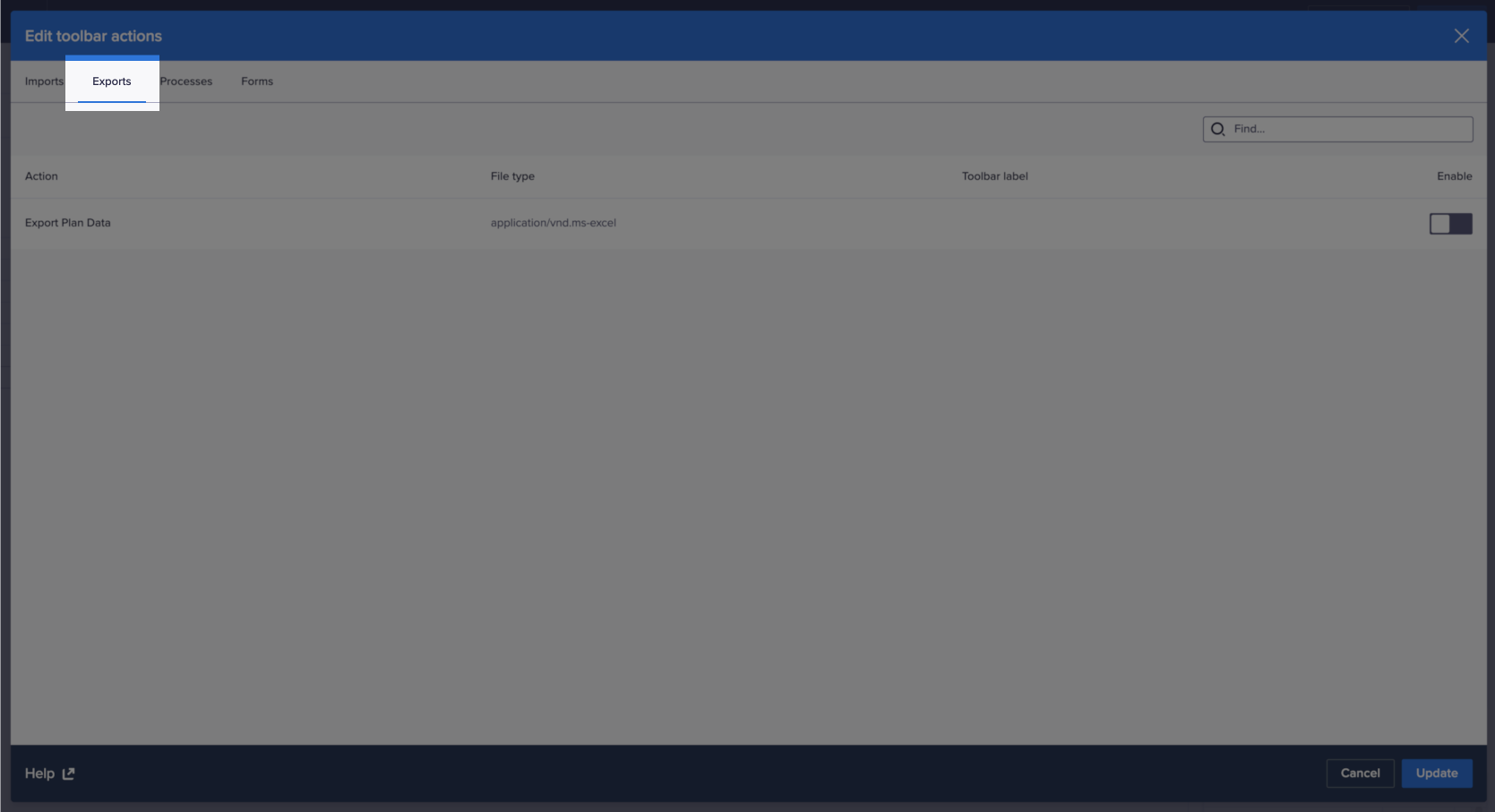 In the Enable column, move the toggle to the right to add an action to a worksheet's toolbar.
Move the toggle to the left to remove an action from a worksheet's toolbar.
Optionally, type into the field under Toolbar label to change the label for an enabled export action. The default label is the name defined for an action in the source model.
Use an easy-to-understand label to ensure end users know what the export action is for.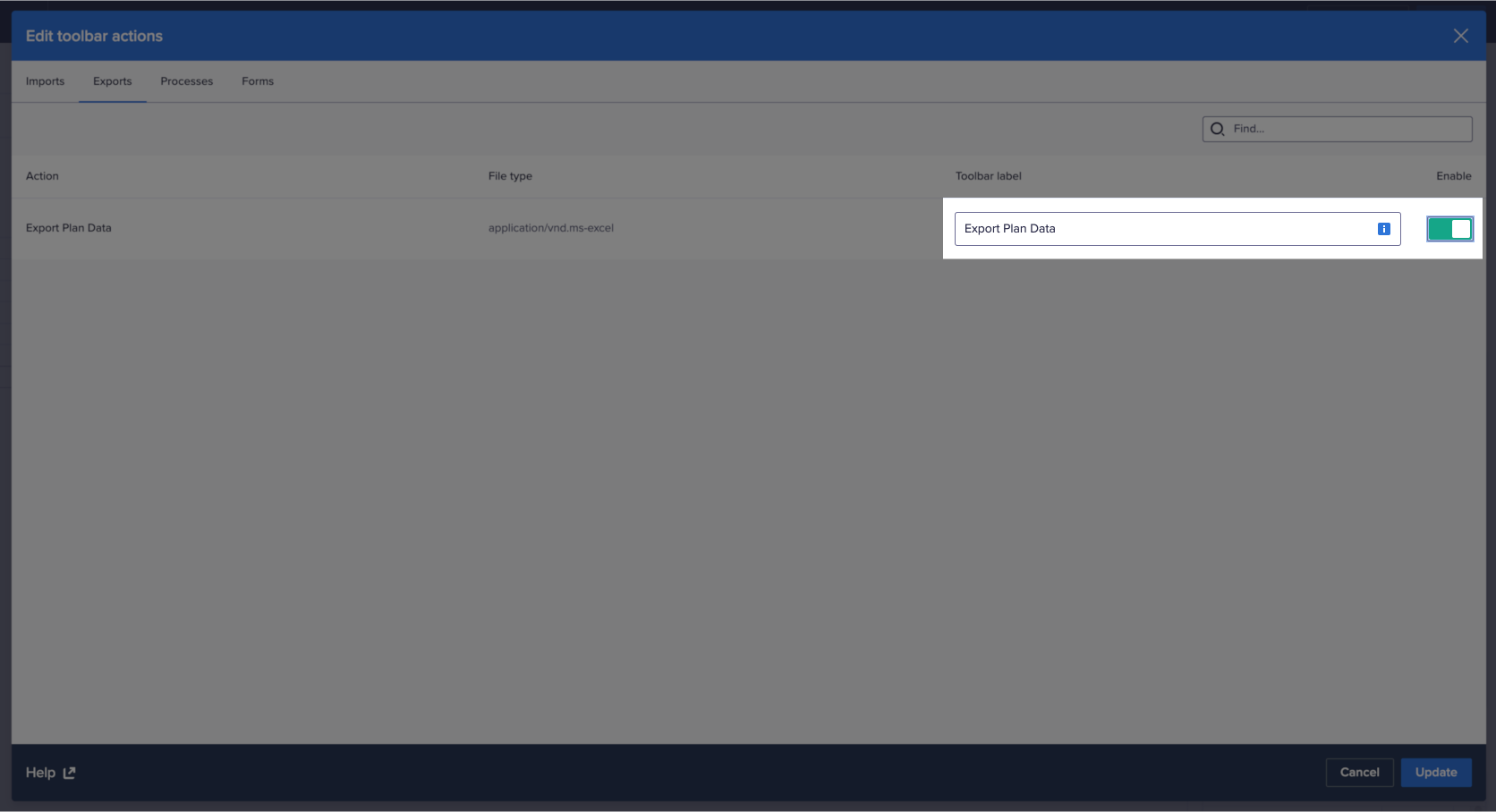 Click Update.
You can continue to design or edit the worksheet.
When you have finished designing or editing the worksheet, click Publish.