Use a text card to add text to a worksheet.
This is useful for providing end users with information to contextualize their data. For example, you could provide information about a worksheet's dimensions, or explain the significance of the cards displayed in the Additional insights panel.
To add a text card:
Open the worksheet, in designer mode.
Click Configure in the Additional insights section of the Insights panel (under Add cards to this page).
If cards have already been added to the worksheet, the Configure button will not display. In this case, click the cog icon to the right of the Additional insights heading.
The Cards panel displays on the right of the screen.
Double-click the Text tile in the Cards panel. Alternatively, drag it into the Drag here to re-order or add more cards section of the Additional insights panel.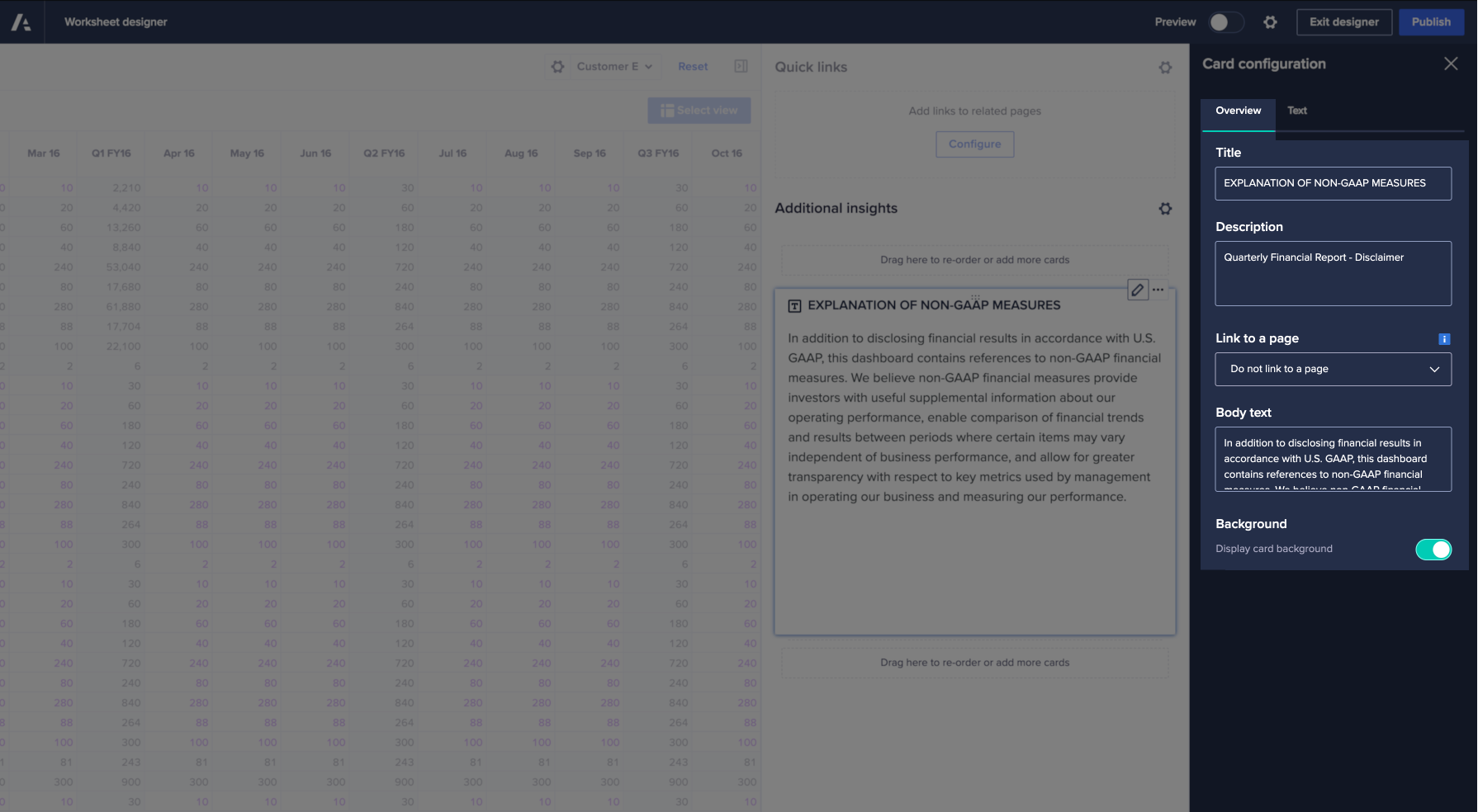 Configure a text card
On the text card, click Configure text.
The Card designer screen displays.
Optionally:

on the Overview tab, enter a title in the Title field
A default title generates from the name of the view, but you can overwrite it.
enter a description of the card in the Description field.
The text you enter displays when you hover your cursor pointer over the information icon (i) on the published card.
link the grid card's title to a page from the Link to a page dropdown menu.
When the page is published, the title is hyperlinked to the page you select
On the Text tab, enter your text in the Body text field. Once published, this text displays on the text card, as written.
Toggle Display card background to display the card background or to remove it.
Format a text card
Optionally, you can format the style, alignment and color of the text in your text card:
select a text style from the Style drop-down list to format the text as: Heading 1, Heading 2, Heading 3, Normal, or Instructions
select how you want to align the text from the Alignment dropdown list
select a color for the text from the Color dropdown list.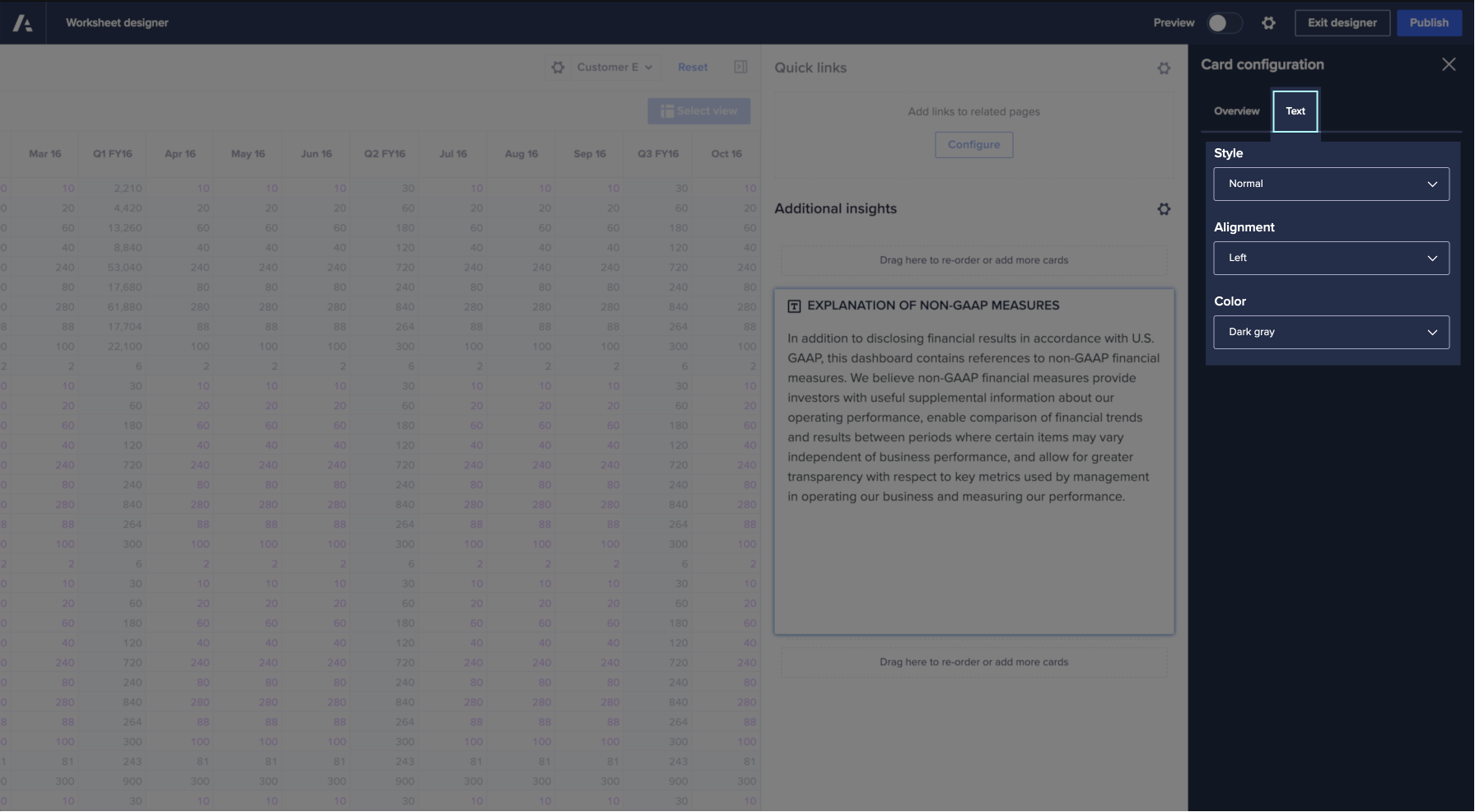 Click Add.
The card will display in its original location in the Additional insights section of the Insights panel.
Click Publish to update your worksheet. The text card displays in the Additional insights section.