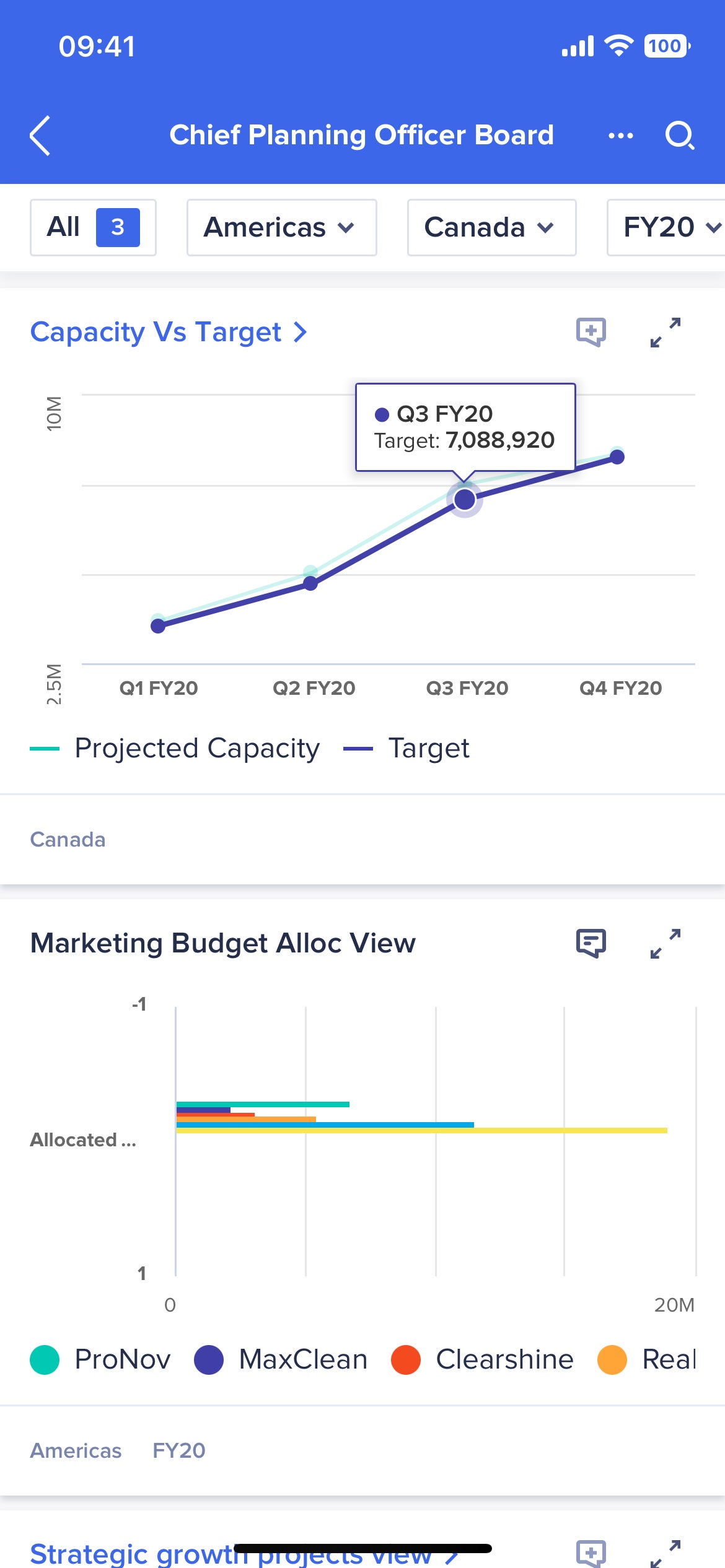 The mobile app enables a seamless transition from desktop Anaplan. Your Anaplan apps and pages render automatically on the mobile app so you can carry out data analysis directly from your phone or tablet.
Mobile compatibility
The Anaplan mobile app is compatible with iOS and Android operating systems.
You can download the Anaplan mobile app on:
The Anaplan mobile app is only compatible with devices with unaltered factory settings.
The app does not work on jailbroken iOS devices and rooted Android devices.
If you encounter any problems with the app, make sure you have upgraded to the latest version. If you still require help and need to contact Anaplan Support, you will need the version number which can be found when you navigate to the Menu icon.