Create a schedule to set or repeat specific times for your integration run.
To create an integration schedule:
Click Create schedule.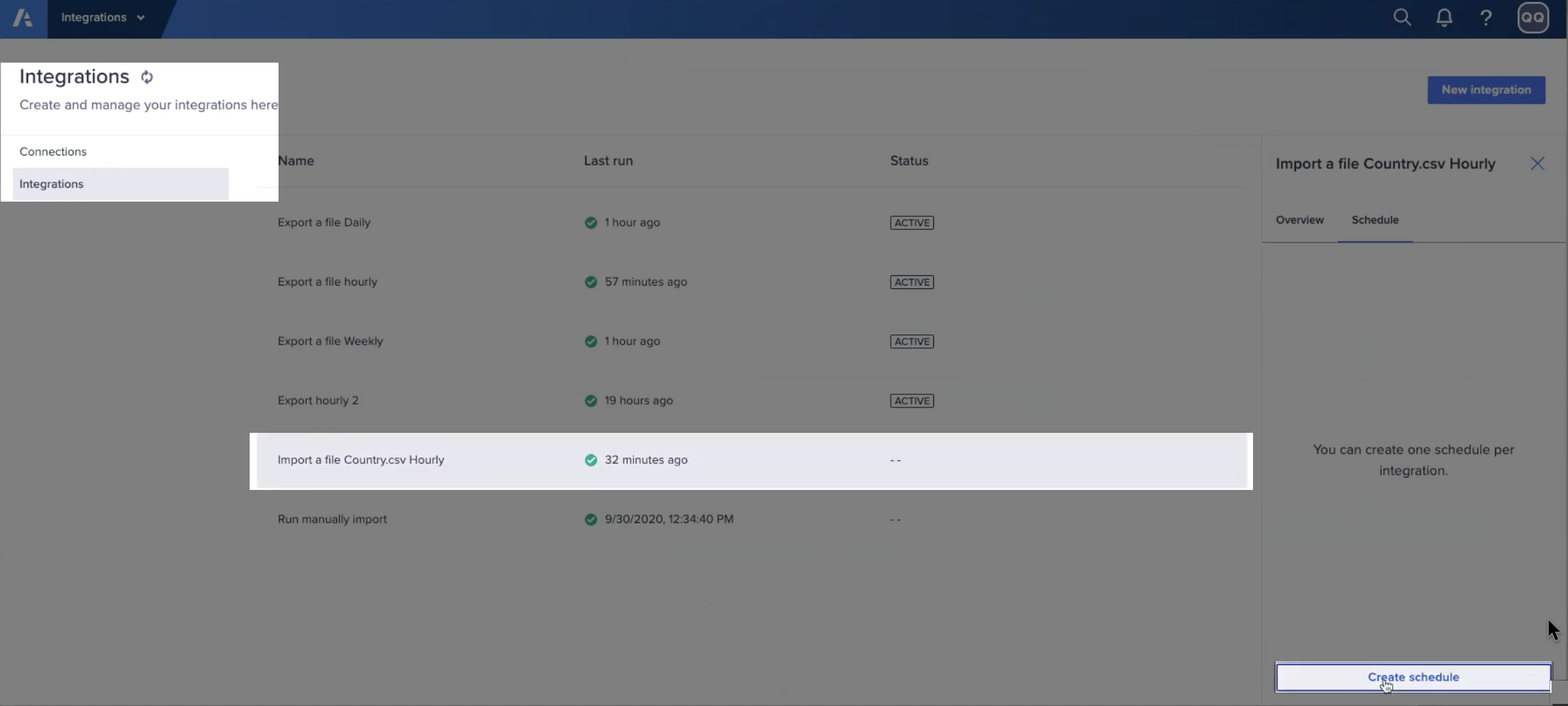 Complete the dialog entries:

Enter the Schedule name (limited to 128 letters, hyphens, underscores, or spaces)
Use the dropdown to select Time Zone
Use the dropdown to select Trigger frequency
Enter the Start Date
Enter the End Date (end date must be after the start date)
Enter Execute at time (24h) (time format example: 14.30 = 2:30pm)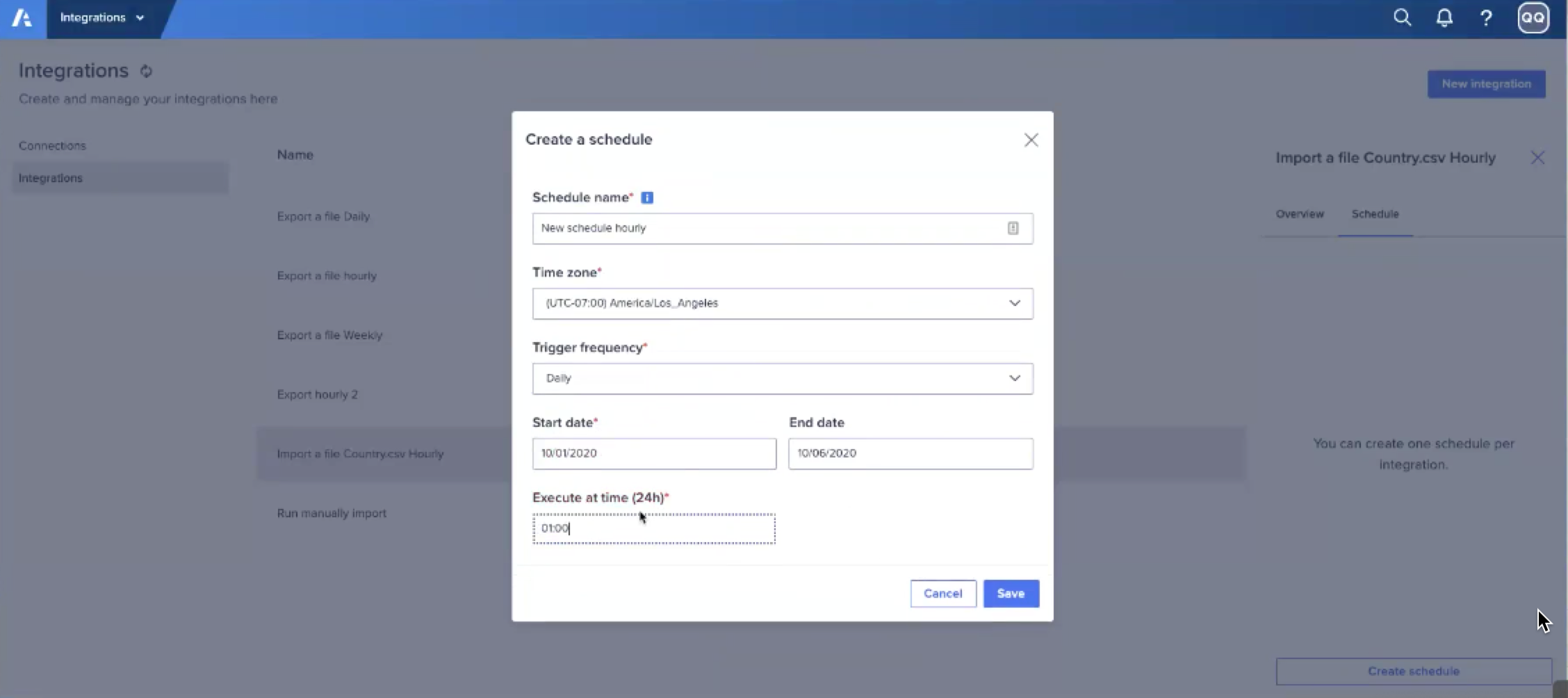 Click Save.