As an Integration administrator, you can configure and send integration status notifications.
The three statuses of the integration are:
Failure
Partial Success
Success
To configure your notifications:
Select from the three dropdowns beneath Recipients.
You can select up to five people per status category.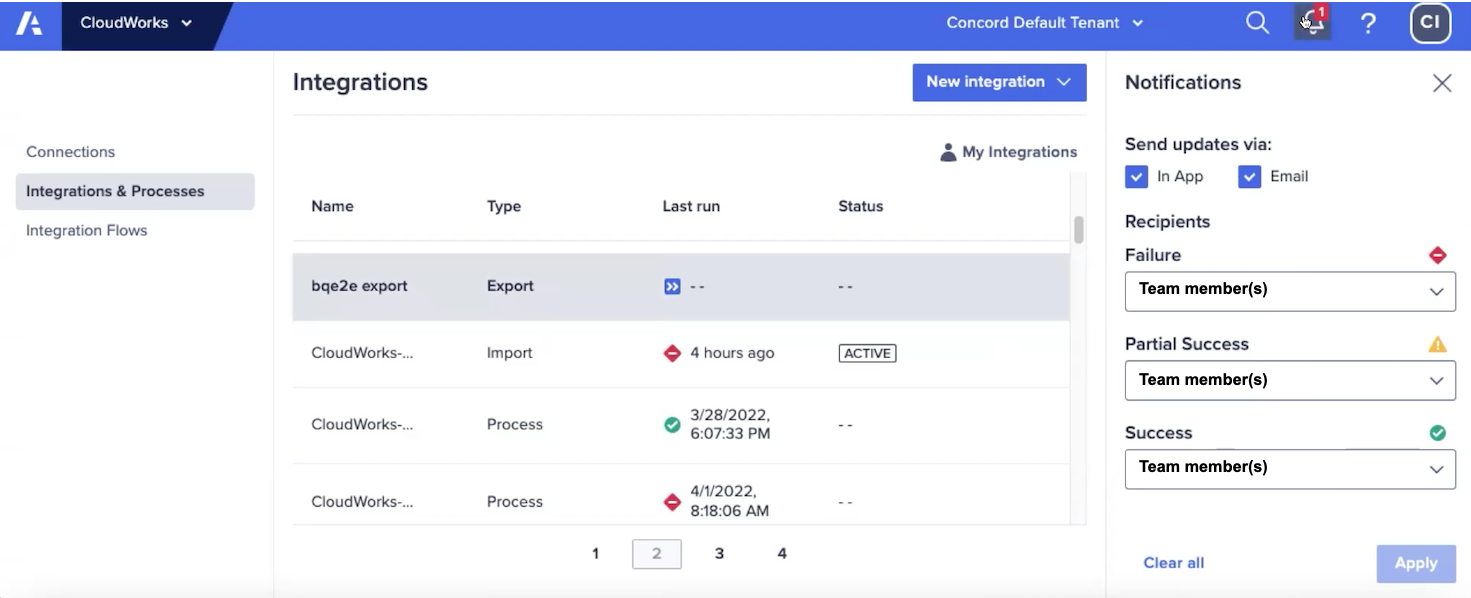 Select In App or Email or both.
If you select In App, recipients will see reminders in their notification panels.
Also see Common errors and solutions.