We've redesigned Anaplan so that it's:
faster and easier to use
offers the best possible user experience
performs well across different devices
This page gives an overview of the redesign, and introduces some key concepts.
Overview
We're still working to incorporate classic Anaplan features into the user experience.
Currently, page builders can:
These sample screenshots give a preview of the user experience:
You can see a list of all the pages in an app on the App contents screen: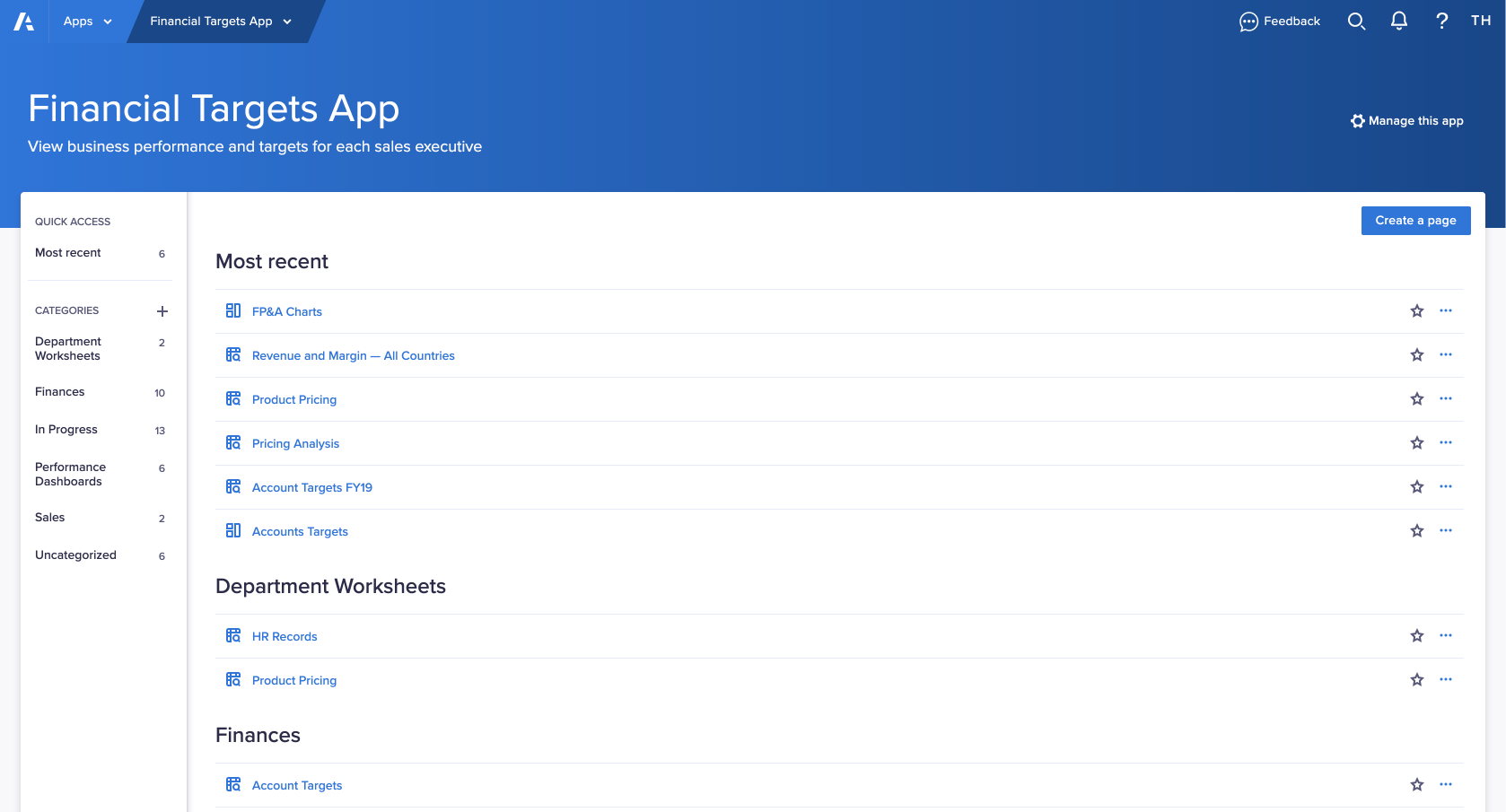 Use boards to create visually-striking, interactive dashboards that display high-level information, like key performance indicators and charts.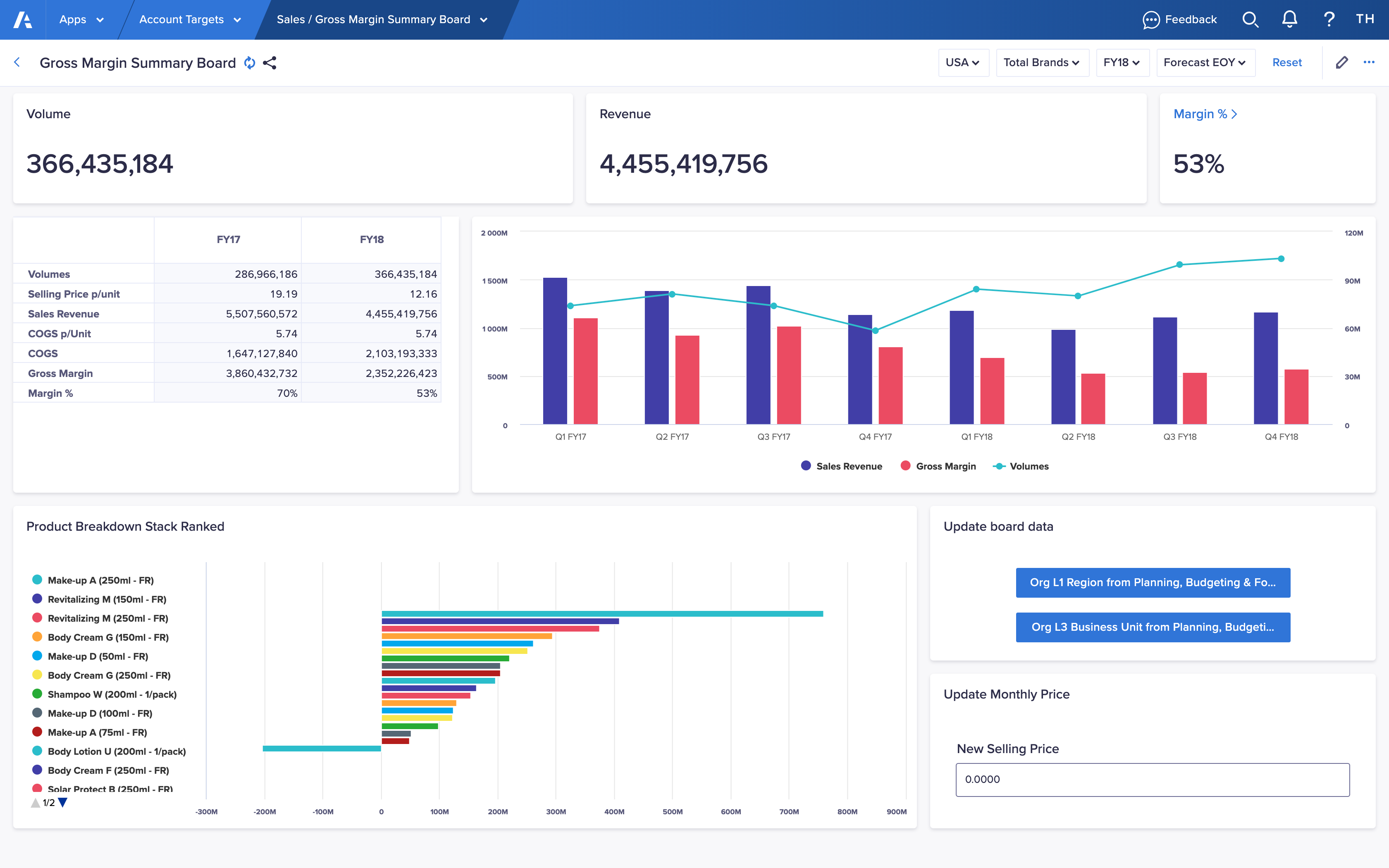 Worksheets offer large grids for you to edit and analyze detailed data.