As an integration administrator, you can view activity details for an integration anytime after its initial run.
You must be an Integrations Administrator to use this procedure.
To view the activity details of an import or export run:
Double-click an integration in your list. The integration inspector menu displays.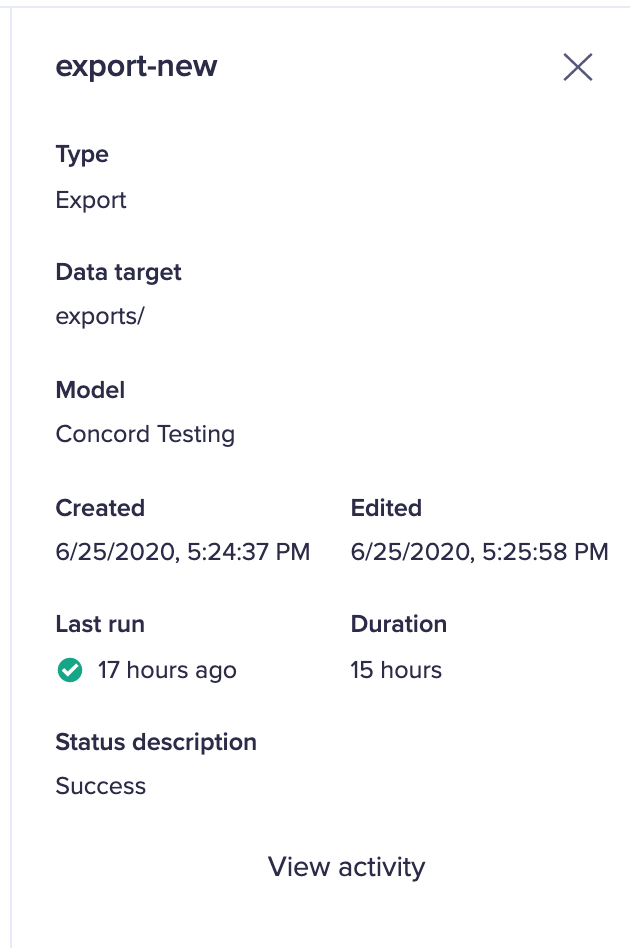 Click View Activity at the bottom of the menu. The Activity details display.

You can verify the activity status, description, timeframe, duration, and the person who performed the activity.
Note: You can also verify the integration run details within your model History.