Forms enable users to add list items to lists, for example, products, cost centers, projects, and more. They can also add list properties and line item values for list items they create.
Users access forms through:
Add Forms to a page to ensure users can keep data up to date.
Forms are currently compatible only with desktop Anaplan, not the Anaplan mobile app.
You can enable a form for any worksheet that links to the model where the list resides. Once enabled, end users can access it from that worksheet and use it to add new list items.
You can also add forms to cards, which you can add to both boards and worksheets.
Let's say you have a Sales Summary Worksheet that includes a Products list. As a page builder, you can create a form that enables end users to:
add a product to that list and name it;
enter a description for the product;
enter a value for the Unit cost line item; and
enter a value for the Unit sales price line item.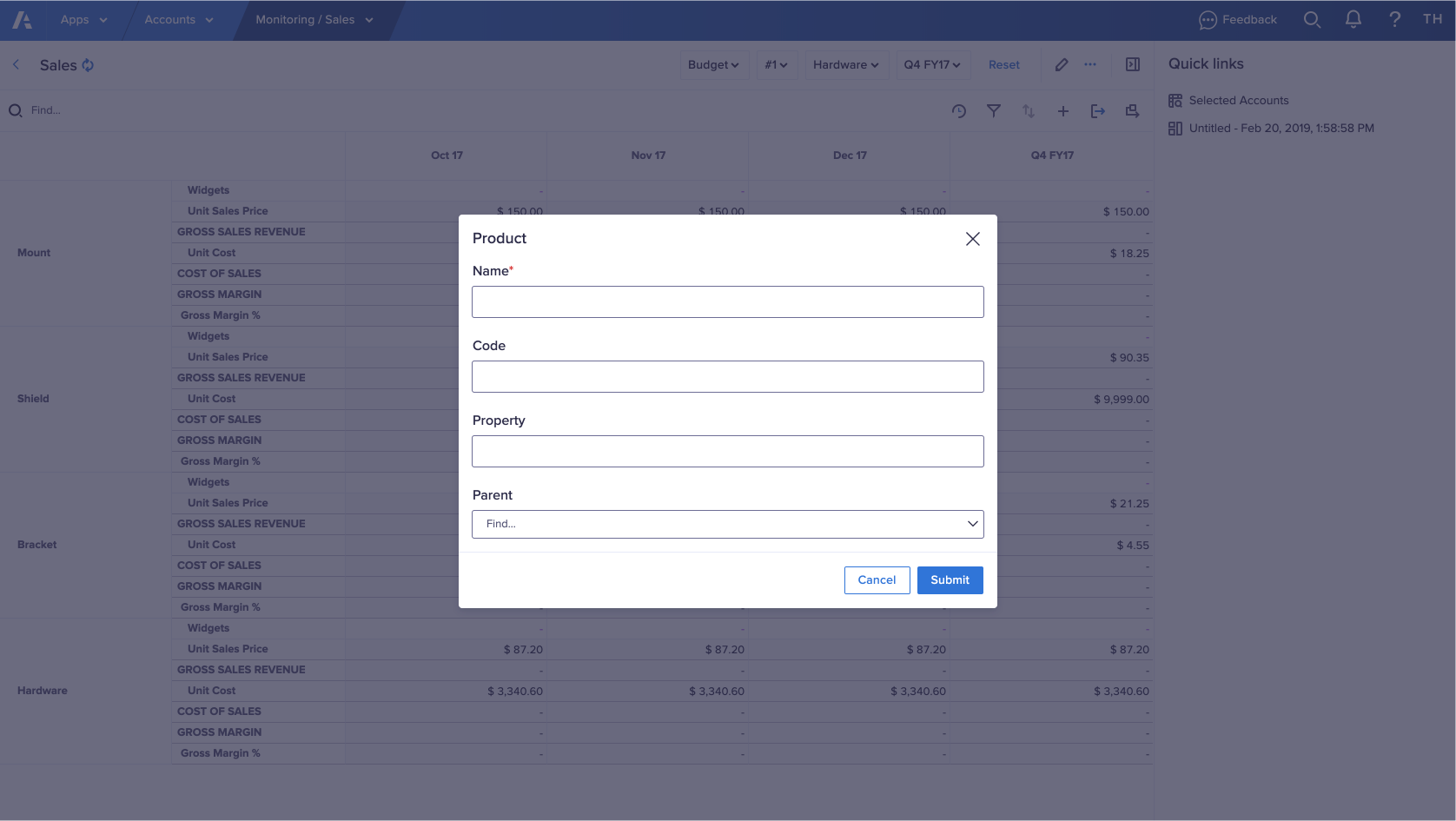 Work with forms
Once you've created a form, you can: